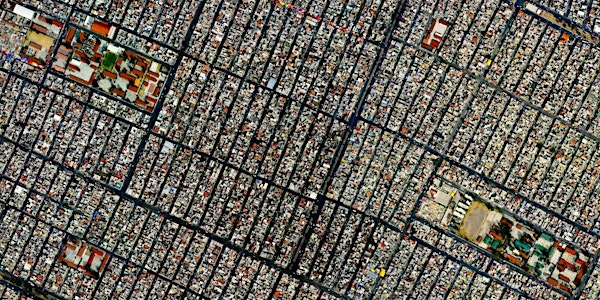 Shared Living, Better Living?—SPACE10 + A/D/O
When and where
Location
A/D/O 29 Norman Avenue Brooklyn, NY 11222
Description
WHAT
A lively panel discussion about the challenges and opportunities presented by shared living. In particular, the discussion will explore how we can design shared living solutions that tackle loneliness, how we can rethink social economic models in order to ensure more affordable and sustainable housing, and how we can explore co-living in the light of a diverse range of demographics. The evening will be hosted by Irene Pereyra, co-founder of New York-based creative studio Anton & Irene, who collaborated with SPACE10 on creating the playful research project One Shared House 2030.


WHO
Irene Pereyra, Co-founder of Anton & Irene (moderator)
Matthias Hollwich, Founder of HWKN and author of "New Aging: Live Smarter Now to Live Better Forever"
Carla Cammilla Hjort, Founder and Director of SPACE10
Graham Hill, Founder of Tree-Hugger and LifeEdited Inc.
Holley M. Murchison, founder of Oratory Glory and author of Tell Me About Yourself (TMAY)
WHEN
Wednesday 28 March 2018, 18:30–21:00
6:30 - Doors open
7:00 - Irene Pereyra
7:10 - Carla Cammilla Hjort
7:20 - Graham Hill
7:30 - Matthias Hollwich
7.40 - Holley M. Murchison
7:50 - Open discussion
8:30 - Drinks
9:00 - Thanks for tonight
WHERE
A/D/O, 29 Norman Ave, Brooklyn, NY 11222


BACKGROUND
People are moving to cities like never before. The urban population will most likely increase from 4 to nearly 7 billion within the next couple of decades, meaning our cities will almost double. We are already experiencing some of the great challenges this reality poses—whether it is affordability, social isolation, stress or lack of sustainable housing, urbanisation is both amazing and challenging.
Far from being the preserve of millennials, could co-living spaces provide a solution? Could shared living models house the growing population of the new ageing societies, and lead to happier communities? How do we encourage more inter-generational co-living spaces? Do we need to adjust our thinking about living spaces and sharing? Do architects and planners have a special responsibility to change perceptions of the spaces and communities we inhabit?
We need to better understand the importance of our built environment, and the human evolution, to ensure that the solutions we design support meaningful and affordable living. This is why SPACE10 has set up a lab dedicated to explore what Shared Living means in this day and age and through collaborating with experts from a wide range of backgrounds, hopefully, will come up with new solutions that will have a positive impact on many peoples lives.