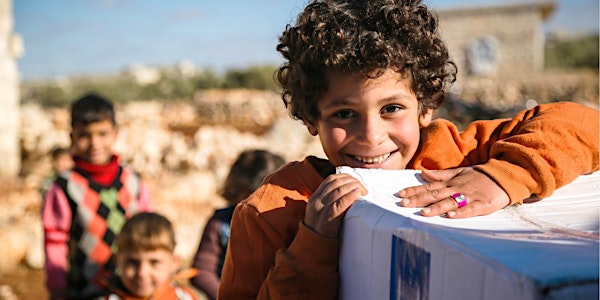 Share The Blessings: Iftar for Gaza Food Packages
When and where
Location
Crowne Plaza Philadelphia-Cherry Hill New Jersey 70 Cherry Hill, NJ 08002
Refund Policy
Refunds up to 30 days before event
Description
Islamic Relief USA proudly presents Share The Blessings during the beautiful month of Ramadan. We're teaming up with folks like you to benefit our brothers and sisters in Gaza, Palestine by providing them with food boxes in Ramadan.
The Prophet Muhammad (SAW) told us, "He is not a believer whose stomach is filled while his neighbor goes hungry" (as reported by Ibn Abbas). Sharing nutritious food with a person in need is one of the core components of Islam, and of Islamic Relief.
WHAT'S INSIDE AN IRUSA RAMADAN FOOD PACKAGE?
Each food package holds food that is important to the local diet and is designed to expand easy access to vital nutrients for families. Packages differ from country to country, but many include rice, wheat, lentils or oil, and often also sugar, canned fish or meat, and dates.
Join us Saturday, May 11 at 7 pm as we come together to break bread and spread the baraka (blessings) with those in need. We will be doing Taraweeh prayer at the end of our program.