Description
Dear All Entreprenuers and Professionals,
Once again a great topic 'Shaping the Future Through Technology' is a being Hosted by ATSINDO ( Assosiasi Tech Startup Indonesia )
ITS FREE & LIMITED SEATS ONLY ! SO COME EARLY !
What will you learn from this Event :
The Speed of Digitalization:
1. SEA & Indonesian Market: ASIA & SEA Deal Growth
2. SEA Top Investor since 2012
3. Indonesia #1 as emerging start up hub
4. Jakarta #1 as emerging start up Hub city
5. Jakarta Unicorns & Start Up Deal
Disruptive Innovation:
1. How
2. Market
3. Product Characteritic
4. Corporations vs Start Up
5. Product & Design: Customer needs to get a "job" Done
The Most interesting Part :
Disruptive Conventional for Millenial Market "Motobus Story"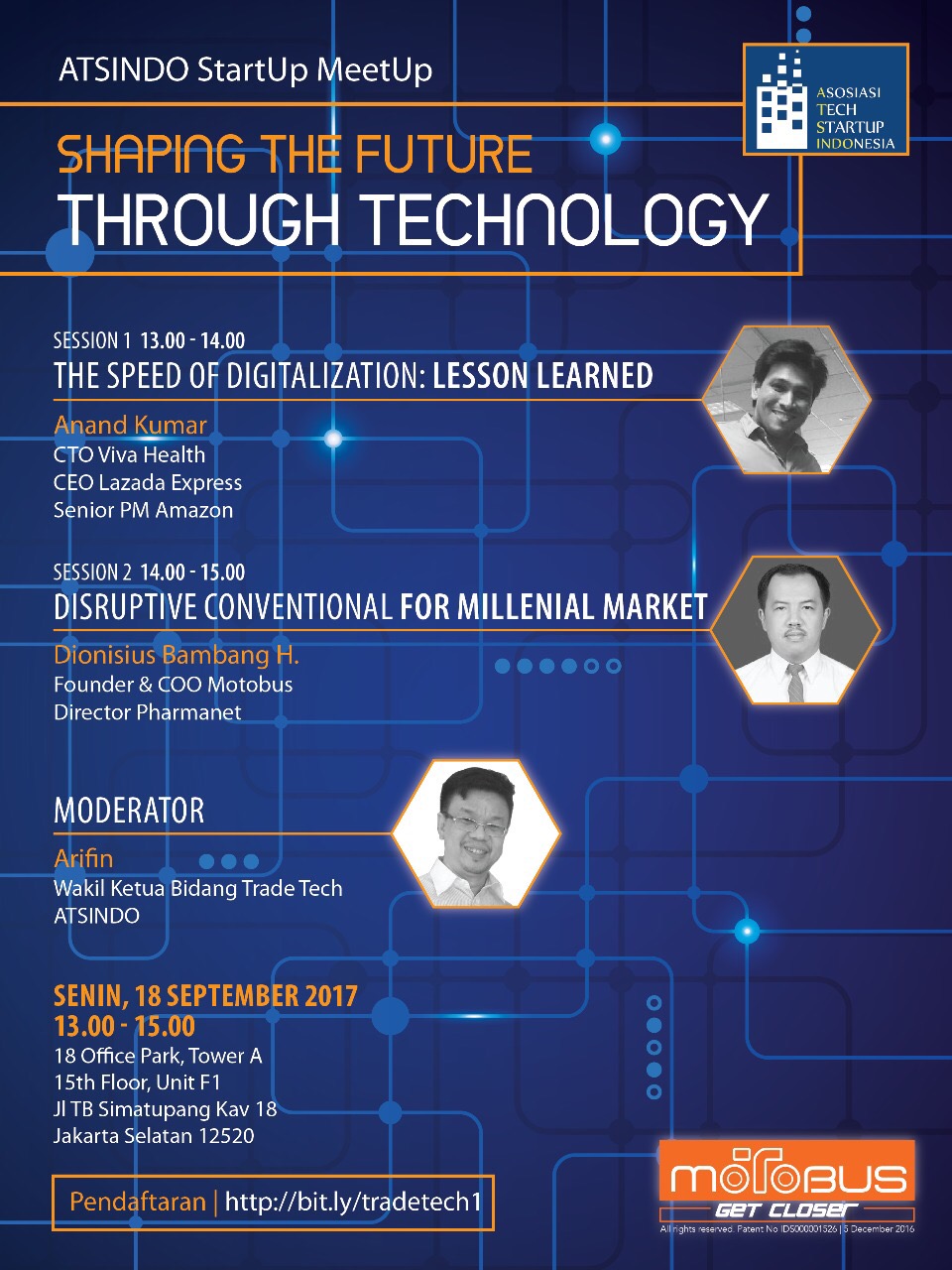 Date and Time
Location
18 Office Park
Tower A, Lantai 15, Unit F1
Ps. Minggu, Daerah Khusus Ibukota Jakarta 12520
Indonesia