How can young workers lead in building a more equitable workplace of the future?
About this event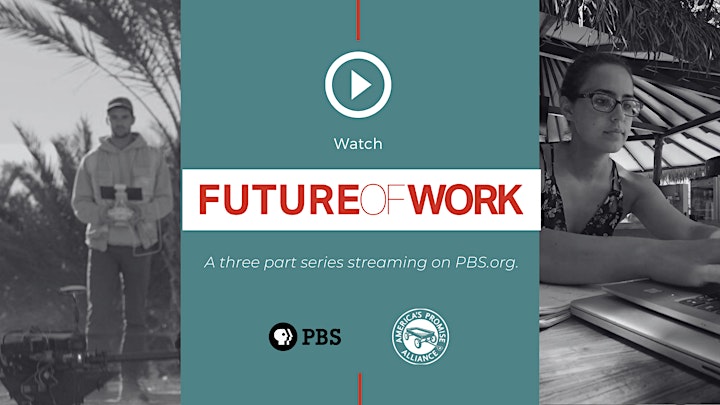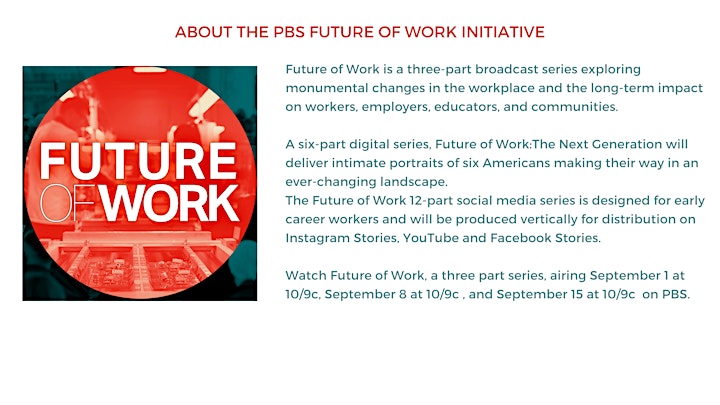 Co-hosted with America's Promise Alliance YES Project
Over the past few decades, the world of work has drastically changed, and significant national focus has been placed on preparing young workers for the modern workforce. In this conversation, we acknowledge the power and strengths of today's young workers and flip the script on this narrative. Instead of asking, "How ready are young workers for the modern workplace?" we ask, "How ready is the modern workplace for the new generation of young workers?"
Young workers tend to bring a different lens to work than previous generations. They desire a sense of meaning and purpose from their work; they prioritize work-life balance; they are more candid and transparent about mental health; they recognize the importance of their identities in how they show up at work; and they collectively have a sense of commitment to equity and justice. The COVID-19 pandemic and its broad-ranging effects have brought these issues even more to the forefront.
In light of a common narrative around today's "labor shortage," many young workers are pushing back, noting that the real shortage is the lack of decent jobs where employees are safe, valued, and fairly compensated.
This conversation, led by a panel of young workers, will focus on how young people themselves can help inform employers as they seek to create work environments that attract and retain young talent.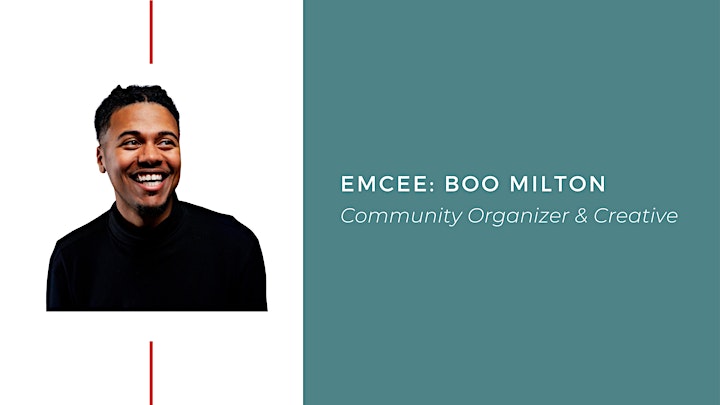 Moderator:
Emanuel "Boo" Milton is a creative who electrifies spaces with energy and ideas to promote positivity, equity, unity and innovation. He is widely known as media personality "Boo Milton," from having had his own #1 ranking radio show in the Baton Rouge market. Emanuel now uses his voice and media presence to make a positive impact in communities by mentoring, advocating for youth in local government, assisting brands with creating and launching initiatives, and creating innovative community events. His most recent and notable creation is Spark Box is an activity kit for children that focus on social emotional development helping them navigate through social-awareness, self-awareness, and critical thinking through creativity. Coming from an urban area Emanuel's heart is in creating healthier communities he currently serves on the Advisory Board for Cities United, steering national conversations around violence reduction among young black males through youth adult partnerships and youth voice. Emanuel's ideas and initiatives have been highlighted across the world featuring on platforms for The Obama Foundation, ISTE, Facebook Education, America's Promise and more.
Panelists:
Katherine Berry (she/her): Tech sales manager. Based in Seattle, WA.
Jordan Battle (he/him/they/them): Mechanic. Based in Atlanta, GA.
Jordan Battle is a Diesel Mechanic from Atlanta, Georgia. They graduated from Georgia Southern University in Savannah, Georgia in 2019 with a BS in public health and a minor in sociology. During Covid, Jordan decided to pursue a trade career.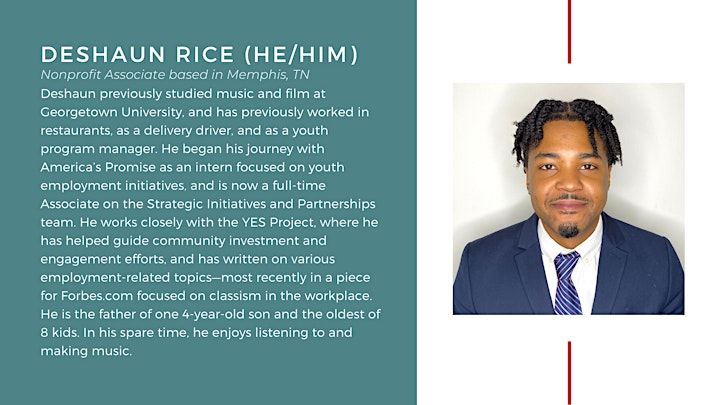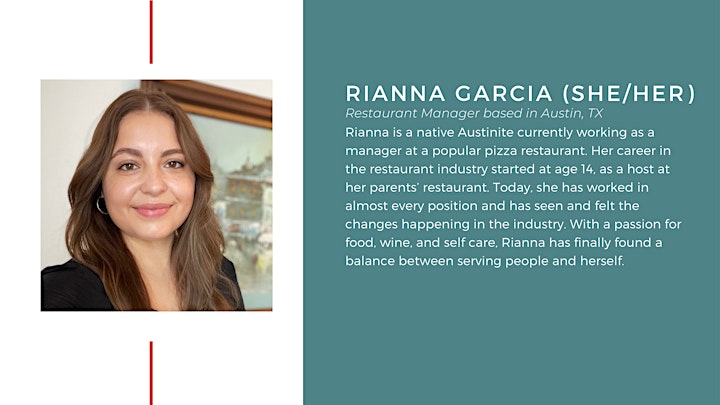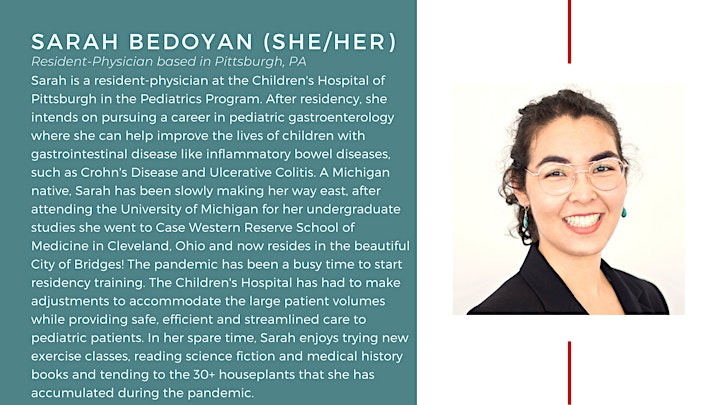 Organizer of Shaping the Future of Work: What Employers Can Learn from Young Workers