Shaping the Future: Driving Innovation in Online Higher Education

Friday, April 20, 2012 from 8:00 AM to 4:30 PM (EDT)
Event Details
Keynote Speaker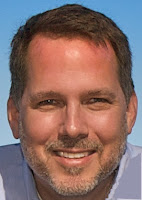 Futurist Steve Hargadon will deliver The Future of Education keynote address. Steve pioneered the use of social networking in education and is the host of the Future of Education Interview Series (see www.futureofeducation.com). Steve is also the founder of the Web 2.0 Labs.  He blogs, speaks and consults on the future of education and educational technology.  Steve is the Emerging Technologies Chair for ISTE, the author of "Educational Networking: The Important Role Web 2.0 will Play in Education", the recipient of the 2010 Technology in Learning Leadership Award (CUE), and a blogger at www.SteveHardagon.com.  He has consulted for PBS, Intel, Ning, Blackboard, Microsoft, KnowledgeWorks Foundation, CoSN, MERLOT, the U.S. State Department, and others on educational technology and specifically on social networking.  We expect this to be a wonderful kickoff to a day filled with stimulating sessions.
_____________________________________________________________________________________
CONFERENCE SCHEDULE
8:00 a.m.       Continental Breakfast & Networking
8:30 a.m.       Welcome by Frank Mulgrew, President, Post University Online
                     Education Institute
8:45 a.m.       Keynote Speech - "The Future of Education" 
                     by Steven Hargadon
10:00 a.m.     Concurrent Sessions (3)
11:15 a.m.     Concurrent Sessions (3)
12:15 p.m.     Lunch & Networking
1:15 p.m.       Concurrent Sessions (3)
2:30 p.m.       Concurrent Sessions (3)
3:30 p.m.       Wine & Cheese Reception
_________________________________________________________________________________
PRESENTATIONS
Discuss--Quick, Light and Mobile
This session will describe and demonstrate the use of Edmodo, a lean, mean media-rich social messaging system, which has been piloted by the presenter in an online math class.  This Prezi presentation with embedded screencasts will demo Edmodo features that balance the usability and connectedness of social messaging systems like Facebook, Twitter, and Wiggio, and the power and educational orientation of CMS's like Blackboard and Moodle. 
Hendree Milward - Math Instructor, Tunxis Community College
Getting Started with Twitter in Your Classroom
Bring your computer or mobile device to get started using Twitter, so that you can build a community of practice for your class, program, or even school.  We will walk through signing-up for Twitter, completing your profile, following others, Tweeting and Re-Tweeting, and managing Twitter through the 3rd party app HootSuite.
Jennifer Bouchard - Academic Program Manager for Instructional Design & Technology, Post University
How to Turn an Online Course into a Mission to Save the World
This workshop will get you started on developing your course as a role-playing game inside an alternate-reality game that engages your students in ways that will amaze you.  Beginning from learning objectives, you will end with a first stage design doc of a low-tech online learning game-course.  The presenter is a national expert in game-based learning.
Roger Travis - Associate Professor of Literatures, Cultures and Languages, University of Connecticut
Improving Student Achievement with Adaptive Learning and Lecture Capture
In this session, learn how institutions are partnering with Pearson to improve student achievement through the use of innovative adaptive learning and lecture capture technologies, which enable them to continuously mine real-time performance data and respond accordingly, enrich the learning experience and increase student retention.
Brad Mcllquham- Director of Partnerships, Knewton
Mark Nestor - Associate Provost & Chief Information Officer, University of the Sciences, Philadelphia
Increasing Student Engagement using Rapid Authoring & Audio Visual Content
This presentation will discuss and demonstrate methods for increasing student engagement using rapid authoring and response techniques and inclusion of personalized audio/visual content in online courses.  Tips for using readily available software and hardware to use these techniques as well as student response will be discussed.
Claude Beaumier Abbott, M.Ed. - Adjunct Faculty, Post University and Naugatuck Valley Community Technical College
Thomas M. Abbott - Academic Program Manager for Business Administration, Post University


Innovative Active Learning Instructional Activities
Annotating Online Texts to Reach Textual Analysis Learning Objectives
Roger Travis will demonstrate a simple activity in Google Docs that has the miraculous effect of turning the text itself into the classroom. By sharing a Google Doc with a primary source among instructor and a team of students, students achieve learning objectives in textual analysis and argument to a degree that will astound you. The technology learning objectives come free, for you and the students!
Video-based Mini Case Analysis in an Online Class
Andy DePalma will demonstrate that cases presented in video-vignette format allow students an opportunity to analyze contextualized data, promoting greater engagement and understanding. Video can provide a back story that not only makes data interesting, but also adds elements of humor and entertainment. Students can't wait for the follow-up discussion and to describe their own similar experiences.
Using Facebook as a Discussion Board in an Online Class
Oskar Harmon will demonstrate a classroom use of Facebook as a discussion tool.  In Facebook, students are always listening and eager to engage.  Using the group feature (where participants are members and are not "friends"), discussion can occur in threads that are made available only to group members.  Links and images are easily shared making for a media rich conversation.
Moderator:  Daniel Mercier - Assistant Director, Institute of Teaching and Learning, University of Connecticut
Oskar Harmon - Associate Professor of Economics, University of Connecticut
Andy DePalma - Assistant Extension Professor, Continuing Studies, University of Connecticut
Roger Travis - Associate Professor of Literatures, Cultures, and Languages, University of Connecticut
Shaping Collaborations, Alliances and Partnerships in Online Higher Education
Higher education is rapidly evolving as online and hybrid learning models meld with traditional delivery models.  Textbooks and technology are also merging in new ways to transform the way content is delivered to students.  This panel of experts will provide varied perspectives on new ways that collaborations, alliances and partnerships can enhance innovative opportunities for online higher education and discuss the challenges these alliances bring to today's online teaching and learning climate.  Specific examples of different types of collaborative partnerships and their benefits will be provided during the session.      
Ronald Black, Ph.D. – Academic Program Manager for Higher Education, Post University
Frank Mulgrew – President, Post University Online Education Institute
Brian Joyner - VP, Marketing, Cengage Learning
Representative of Philadelphia University
Pearson Showcase
Smarthinking:  Online Academic Support: How to Choose, Plan & Implement
Academic support is more important than ever to address student success and retention.  Learn what you should consider to choose, plan and implement online academic support services.  In addition, specifics on how online tutoring from Smarthinking can address concerns and outcomes will be discussed.
Vi To - Director of Sales & Tutoring Solutions, Smarthinking
Technologies for Lecture Capture and Time-Shifted Delivery
With the burgeoning market for online instruction and the availability of Web 2.0 enabled technologies and cloud storage, streaming video has emerged as the venue of choice for content delivery.  According to the Connecticut Distance Learning Consortium, as of April 2010, more courses are delivered online and more students are enrolled in online courses state-wide these days than in traditional face-to-face classrooms.  This presentation covers affordable best-of-breed technologies for both lecture capture and distribution, which institutions that are transitioning to the online realm may find of benefit.
Jerald D. Cole, Ed.D. - Chair, Department of Instructional Technology, School of Education, University of Bridgeport
Transforming Learning Through…Digital Solutions
Introducing MindTap Personal Learning Experience
MindTap is well beyond an eBook, a homework solution or digital supplement, a resource center website, a course delivery platform or a Learning Management System. MindTap is the first in a new category—a Personal Learning Experience.   MindTap represents a fresh approach to online learning. MindTap combines student learning tools- reading, multimedia, activities and assessments- into a singular Learning Path that guides students through their course. Instructors personalize the experience by customizing authoritative Cengage Learning content and learning tools, including the ability to add their own content into the Learning Path via "apps" that integrate into the MindTap framework.  MindTap provides an engaging learning experience for students by allowing them to interact with the content, as well as their peers, instructors, and even tutors.
Brian Joyner - VP, Marketing, Cengage Learning
Uses of Social Media in Education:  Modes, Methods, Media and Architecture
This presentation covers an adaption of Clark's Four Component Model as a framework for the utilization of social media (SM) in education.  SM genres include texting, tagging, wikiing, and blogging (with rich media integration), using iconic applications such as Twitter, Diigo, and Facebook.  These can significantly improve both onsite and online learning ecologies.  Moreover, "Bring Your Own Device (BYOD) initiatives" are trending at all levels in education. Students find the technology engaging, "have it at hand" in various guises, and are digital natives in its everyday use.  This session will explore how to connect with these digital native students.
Jerald D. Cole, Ed.D. -  Chair, Department of Instructional Technology, School of Education, University of Bridgeport
 Workload and Value Perceptions of Adult MBA Learners and Instructors Partaking in Asynchronous Discussions
This presentation reviews the results of a year-long survey exploring the perceived workload and value of discussion for students and instructors.  The different response profiles of students and instructors are discussed and compared.  The study's implications for course and discussion design are also discussed.
Zvi Goldman, PhD - Academic Program Manager, MBA Program, Post University
______________________________________________________________________
  SPECIFICS
 *Registration price includes breakfast, lunch and wine & cheese reception.
 *Free parking is available in any of the lots on Park Place (behind the museum).
  __________________________________________________________
 EVENT SPONSORS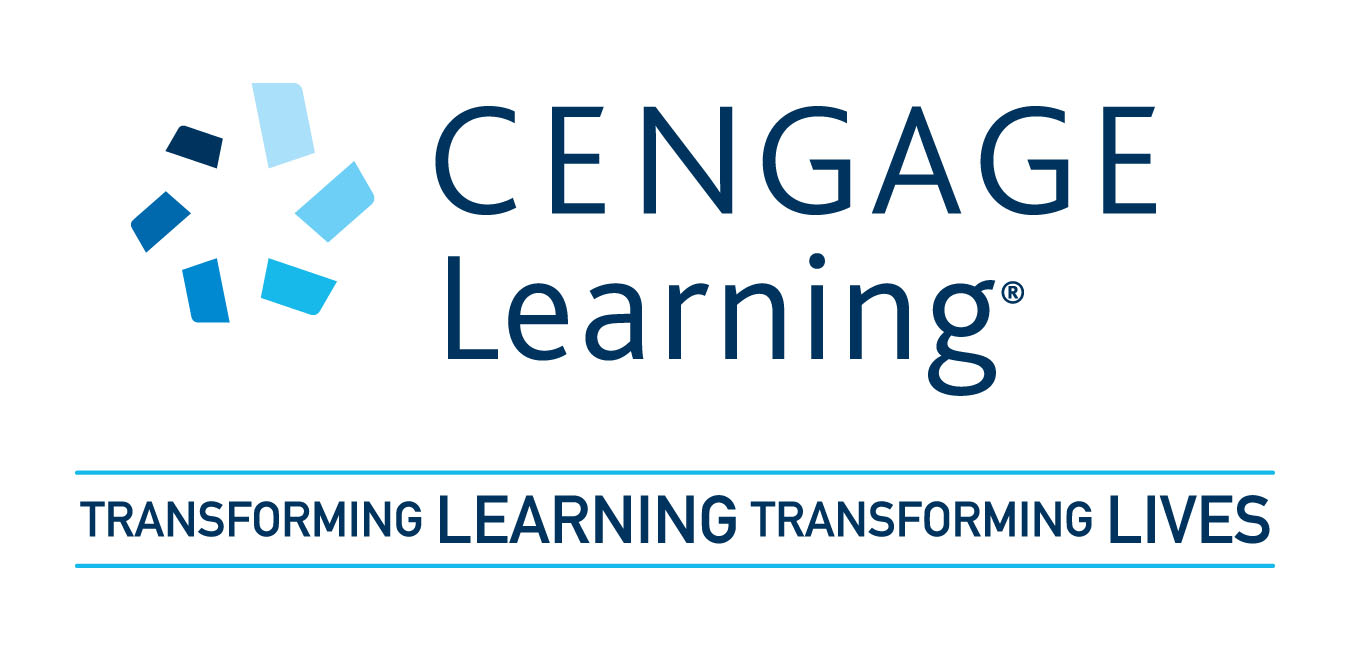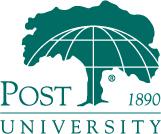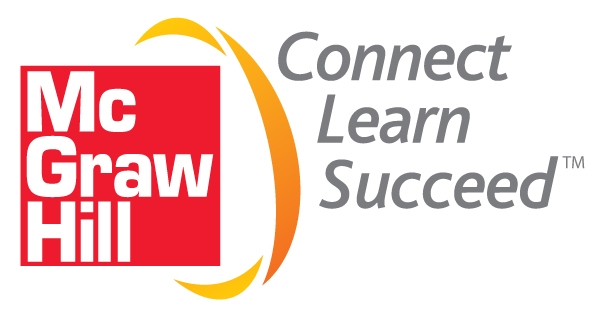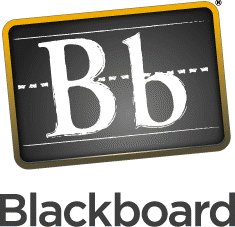 ____________________________________________________
FOR MORE INFORMATION

            Ruth Bennett    203-591-5606    rbennett@post.edu
When & Where

The Mattatuck Museum
144 W Main St
Waterbury, CT 06702


Friday, April 20, 2012 from 8:00 AM to 4:30 PM (EDT)
Add to my calendar
Organizer
Post University
Since 1890, Post University has been a student-focused, career-driven institution committed to helping students reach their personal and professional goals. Through Post University Online's Accelerated Degree Program, you can complete your undergraduate or graduate degree from an accredited, traditional four-year university – all at a time and place that's convenient for you. Our highly interactive online programs are taught by professors who not only have advanced degrees, but are seasoned professionals in the fields they teach and experts at combining theory and practice.
For More Information Call Our Toll Free Number:

1.800.345.2562

 
Shaping the Future: Driving Innovation in Online Higher Education