Actions and Detail Panel
Shaping a Healthy Future 2016
Sat, December 3, 2016, 8:30 AM – 4:00 PM CST
Description
Pre-registration ends November 28, 2016 and space is limited! Conference for parents of children with special health care needs, care givers, providers,professionals and youth 14-21 years old with special health care needs.
KEYNOTE SPEAKER: Ward 'Scar Man' Foley
"We are not given a good life or a bad life. We are given life. And it's up to us to make it good or bad."
Ward Foley was born with multiple birth defects and very little chance to live. But he did, only to undergo decades of surgery, agonizing rehabilitation, ridicule, and humiliation. He was also severely burned in a deep fryer, beat up, and almost killed by a drunk driver.
"Ward Foley deserves the highest commendation for his leadership role in his work with hospice and his help for so many people around the country who struggle with illness, disability, and other life challenges. His work is a critical contribution to this community." Kathleen Sebelius, Governor of Kansas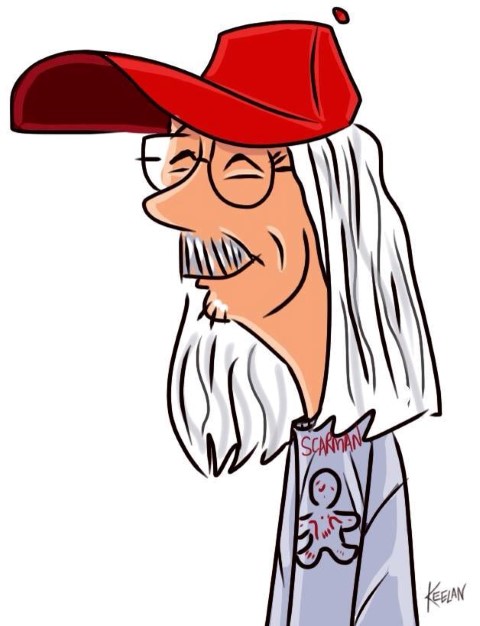 Session Topics:
Medicaid Waivers
Stress Management for the Care Giver
EPSDT (Early & Periodic Screening, Diagnosis & Treatment)
Transition to Adult Health Care
IEP Development
Youth Strand (Youth 14-21):
AM: iTran ~ Youth Transition to Adulthood
PM: Ward 'Scar Man' Foley
CONFERENCE IS FREE
Materials provided. Continental Breakfast, Lunch and Snack provided for the day.
Certificate of Attendance provided.
Note: Childcare is not available; however, a $50 child care voucher is available to parents who have a child with a disability and/or special health care needs (and attend the entire conference). All conference plans and expenses are based on pre-registration. If you must cancel, please contact us at the above phone numbers or e-mail us at gardencity@familiestogetherinc.org so we may offer your spot to another who would like to attend.