Description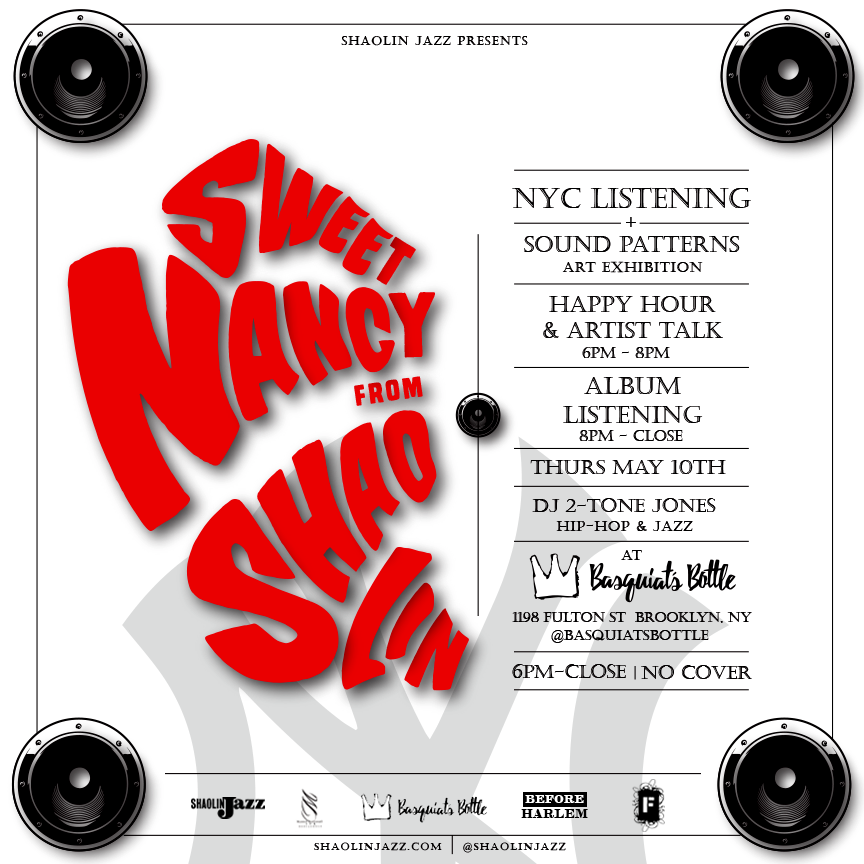 Join us May 10th at Basquiat's Bottle in Brooklyn for a unique SHAOLIN JAZZ event that combines music with visual art. The event will kick off with a Sound Patterns pop-up art exhibition that features work inspired by hip-hop, jazz and martial arts. Included will be a talk with the artists featured in the exhibit.

Then be the first to hear the new SHAOLIN JAZZ music project entitled Sweet Nancy from Shaolin - a mixtape album dedicated to the unsung and incomparable Nancy Wilson, which features Ghostface Killah and the Wu-Tang Clan. And to cap off the night, we're gonna party with our 'W's up! DJ 2-Tone Jones (co-creator of SHAOLIN JAZZ) will be spinning a special Wu-Tang Clan set until the lights come on.


For more information go to www.shaolinjazz.com.