Description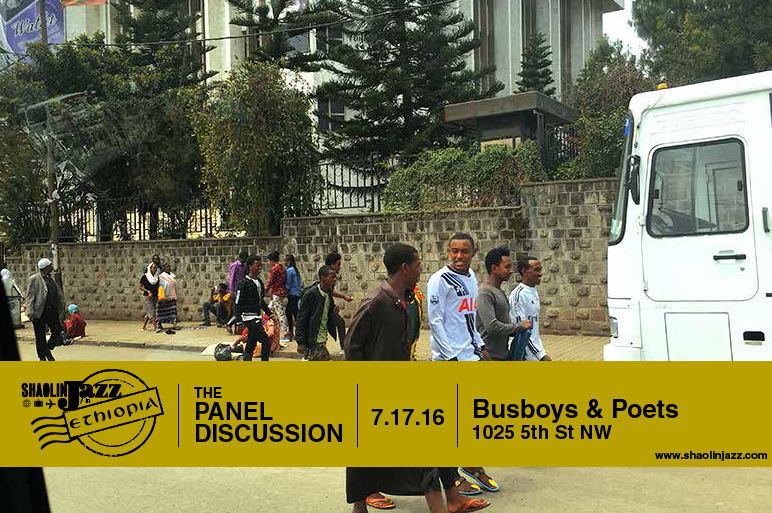 In 2015 the creators of SHAOLIN JAZZ became the first recipients of the DC Comission on the Arts and Humanities' Sister Cities International Arts Grant for a music exchange initiative between Addis Ababa, Ethiopia and Washington,
DC. On Sunday July 17th at Busboys and Poets' K Street location they will host a panel discussion with the focus of the discussion being the parallels between Ethio-Jazz and US Jazz, and Ethiopian Hip-Hop and US Hip-Hop.

Featured on the panel will be Wayna (Ethiopian-American, Grammy-nominated vocalist), Keanna Faircloth (host of 'Evening Jazz' on WPFW 89.3fm), Asheru (Peabody Award-winning MC and founder of Guerilla Arts, Inc.), Tewodross Melchishua (award-winning filmmaker and professor at Bowie State University), Gerald Watson and DJ 2-Tone Jones (the creators of SHAOLIN JAZZ).
- Busboys and Poets - 5th & K Street NW
For additional info visit www.shaolinjazz.com