Location
Backyard Events on Reed
353 Reed Avenue North
Salt Lake City, UT 84103
Refund policy
Contact the organizer to request a refund.
Eventbrite's fee is nonrefundable.
Join Shanti and her guest musician for a midweek outdoor evening reboot. Refresh your body, mind, spirit with healing sounds and meditation
About this event
Shanti and her guest musicians and performers will shower each person with sound healing. In your self-care moment you'll be relaxed, stress-free, and nurtured. You'll feel harmony and tranquility as you breathe mindfully. Enjoy serenity and renewal.
Different musicians play various instruments. Your experience may include Native American flute, crystal pyramid, drumming, rain stick, Tibetan singing bowls, crystal sound bowls, Koshi chimes, sitar, tabla, didgeridoo, ocean drum, and gong. You will feel clarity with an open mind in your sacred space.
Please wear comfortable clothes. Evenings can be cool. Bring your favorite sweater, blanket, pillow and a yoga mat. If you choose, bring a small sacred object to place at your head, heart or feet. Water provided. Mingle with friends. For dog sound baths please bring a leash, harness or collar, a water bowl and a dog bed if you wish. Dogs must be vaccinated.
This is an intimate setting limited to 22 people. Ticketed reservations are required. Online ticket purchases only. Sales end at 6 PM (one hour before the performance begins) or when sold out. There are 22 events in the "Shanti & Me Summer Sound Bath Concert Series." If one event is filled up, feel free to select other events. Several of the guest artists perform on several evenings.
In case of light rain, canopies will be provided and the performance will continue. Rain adds to the ambiance. If winds, hail or thunder are present the performance will be canceled and ticket holders may choose another sound bath experience to attend at no additional charge. No refunds or transfers are given for no-shows.
Call/Text 801-935-6116 for more info Shanti & Me
Please scroll down to view the Concert Series Schedule, Musician/Performer Bios and Purveyor Artisan Bios/Offerings
Shanti & Me - Summer Sound Bath Meditation Concert Series - Wednesday Night Schedule
May 4 - Sep 28
Date | Musician Performers
May 4 | Steven Beal
May 11 | Angel Shannon, Lauri Cox
May 18 | Mark Chaney
May 25 | Sebastian Arismendi
June 1 | Mark Chaney, Shanti Kieffer
Jun 8 | Angel Shannon, Lauri Cox
Jun 15 | Mark Chaney
Jun 22 | Shanti Kieffer - For Children 8-14 and Family - $11
Jun 29 | Mark Chaney
Jul 6 | Kopo Magic
Jul 13 | Angel Shannon, Lauri Cox
Jul 20 | Shanti Kieffer - For Children 8-14 and Family - $11
Jul 27 | Mark Chaney
Aug 3 | Shanti Kieffer - Sound Bath - For You and Your Dog - $22
Aug 10 |Shanti Kieffer - Sound Bath - For You and Your Dog - $22
Aug 17 | Sebastian Arismendi
Aug 24 | Mark Chaney
Aug 31 | Shanti Kieffer - For Children 8-14 and Family - $11
Sep 7 | Shanti Kieffer - Sound Bath - For You and Your Dog - $22
Sep 14 |Shanti Kieffer - Sound Bath - For You and Your Dog - $22
Sep 21 | Shanti Kieffer - For Children 8-14 and Family - $11
Sep 28 | Finale - Shanti, Mark
Our Venue - Backyard Events on Reed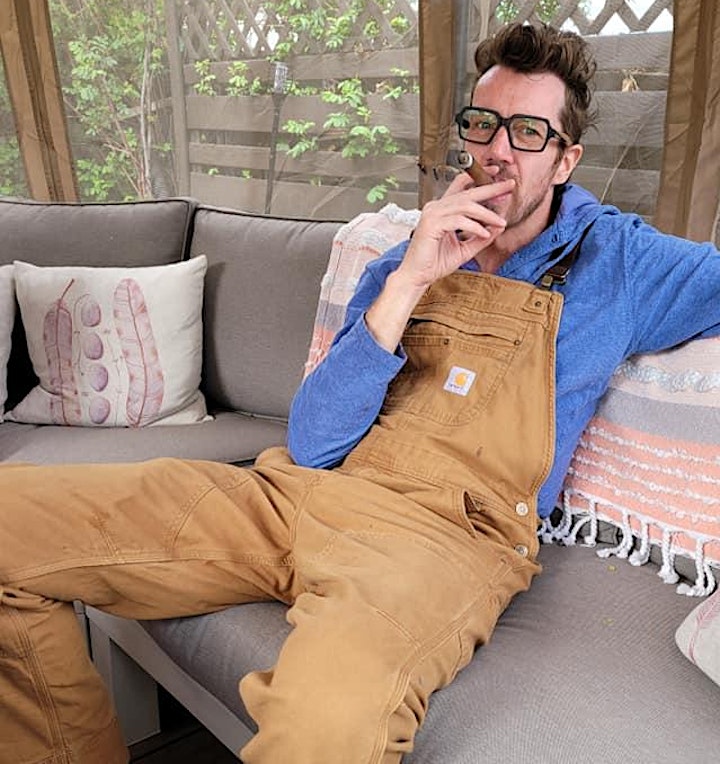 Eddy Steele been hosting "Backyard Events on Reed" since April 2021. He has graciously opened up his home and backyard to his friends and musicians to share concerts and musical experiences together in his natural environment - trees, birds, water features, and wind chimes. Shanti & Me is grateful for the opportunity to offer Sound Bath Meditations to Eddy's friends in this musical tradition.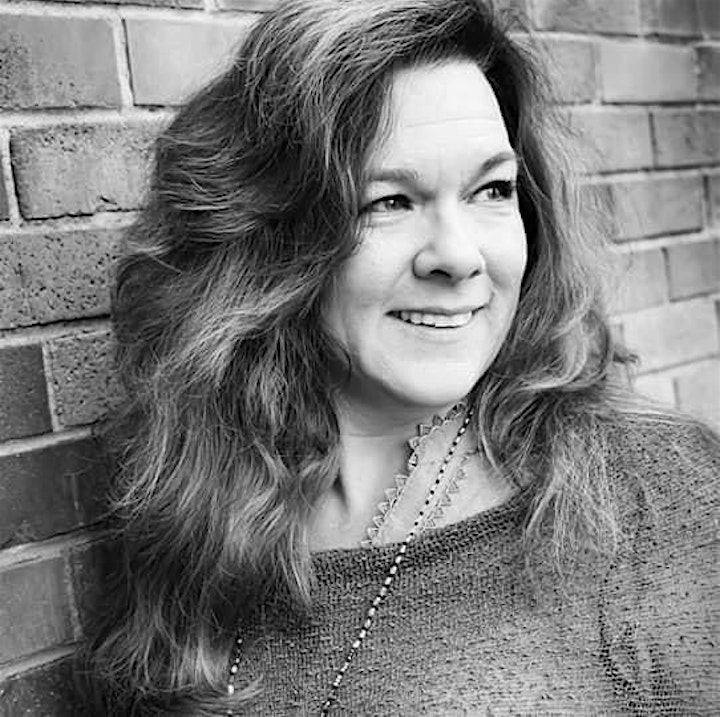 Shanti Kieffer's mission is to raise human consciousness and connect with Nature and the animal kingdom. Through her services and products, she activates the higher consciousness frequencies between ourselves and the pets we love.
> As an intuitive and holistic pet care practitioner, she educates and inspires the companion animal bond with love and an understanding of animal anatomy and physiology.
> Shanti & Me offers 'Human and Companion Animal Education and Wellness Coaching' and basic pet services of grooming, hygiene, nutrition, dog walking, and pet sitting.
> Shanti is an enthusiastic drummer, sound bath healer and yoga practitioner.
Shanti Performs - Each Wednesday, May 4 - Sep 28
Special Performances for Children 8-14 and Their Families - $11.00 for the entire family up to four members. Only on These Dates: Jun 22, Jul 20, Aug 31, Sep 21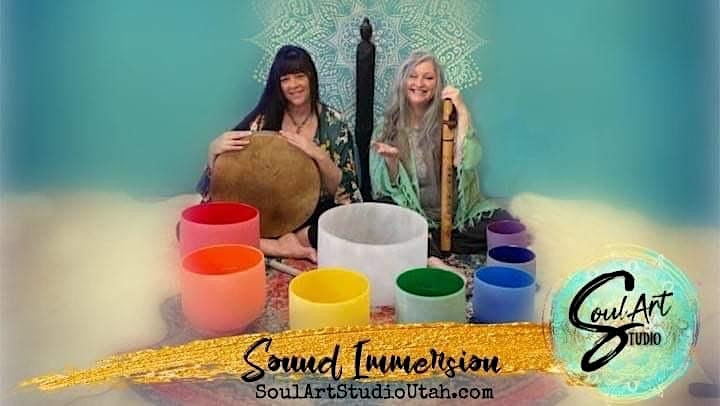 Angel Shannon is Music. Sharing her Native American flutes, Tibetan bowls, gongs, drums....she loves positive vibrations and is the essence of the Guide Energy that makes us feel safe, loved and joyful! Meet Angel
Lauri Cox a Creatrix, Ceremonialist, and Women's Circle Facilitator/Guide who assists women to tap into their divine feminine creative energy within to play and express. She is the owner of SoulArt Studio in West Jordan Working with women who are newer to their spiritual journey, teaching the foundations of spirituality while guiding them to expand their awareness and ease into an embodied Art | Life | Soul practice that aligns with their truth and fully expresses their Essence is a particular passion of hers. Meet Lauri
Soul Art Studio | Facebook Group | Instagram
Angel and Lauri Perform - May 11, Jun 8, Jul 13
Mark Chaney is a lifelong professional musician, singer, music educator and bandleader. His varied career includes teaching private and group lessons, band, orchestra and choir, and film composing. As a two-time cancer survivor, Mark is a firm believer in the healing power of sound and rhythm.
Mark Performs - May 18, Jun 15, Jun 29, Jul 27, Aug 24, Sep 28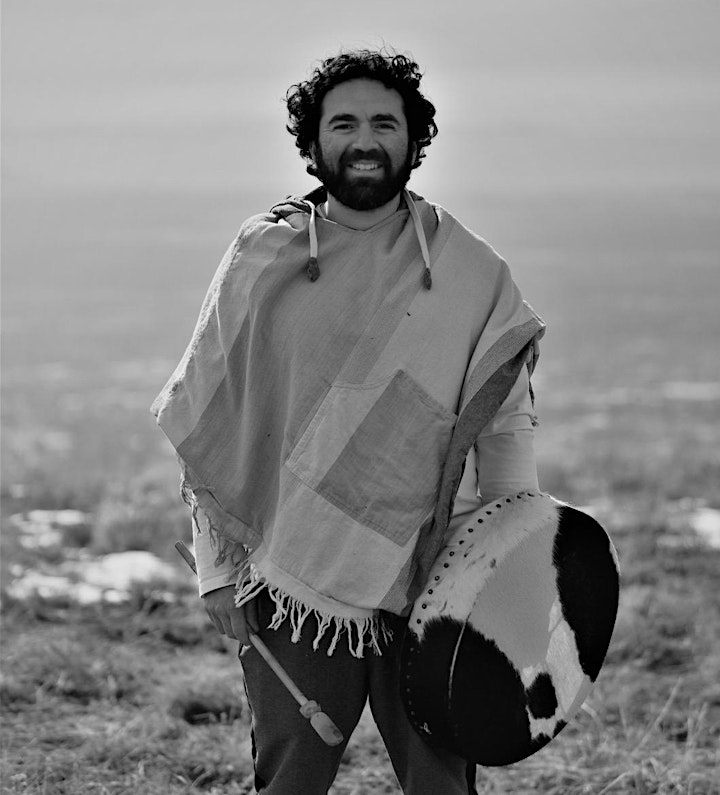 Sebastian Arismendi is a South American Shaman, a Reiki Master, and a professional musician. Sabastian went to different regions of the U.S to meditate and play his buffalo drum. The ocean, mountains, canyons, The desert, animals, people, the Sun, and the moon. He played music for absolutely everything he could. He found a connection in a way he can not explain.
Shamanic sound baths are for groups, events, and corporate wellness days. Using a Buffalo Drum, Crystal Singing Bowls, Acoustic Guitar, and many other instruments to help ease the mind and clear your energy. He plays various instruments while using Reiki and Shamanic techniques to help you connect with the Universe. Sabastian is an expert in energy, frequency, and vibration. He will leave your body cleansed from negative energy as he aligns and recharges your chakras.
Sabastian was destined to become a Shaman. Now his goal is to help anyone who is lost, afraid or feeling stuck like he once was. Energy, Frequency, and Vibration will bless the world!
Sabastian Performs - May 25, Aug17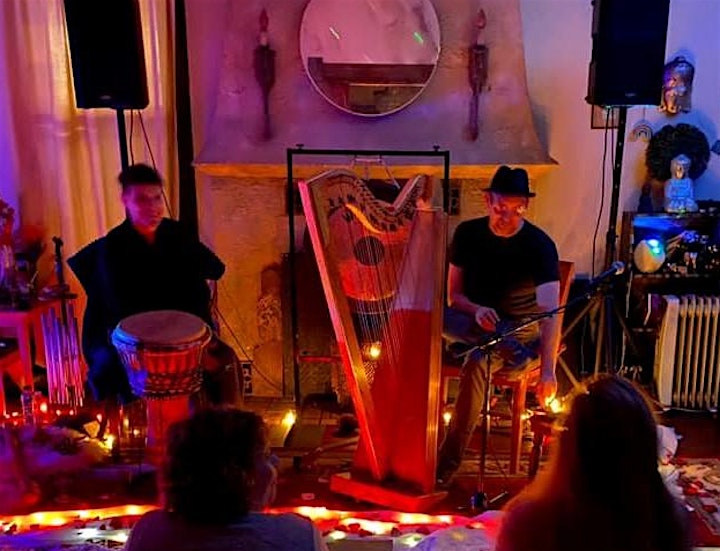 Kopo Magic From the age of four, Kopo Magic has been a musician. Using music to heal deep wounds and to express through melodies and rhymes. Kopo has many albums on all streaming platforms. From the piano, harp, percussion, Native American and Celtic flutes to the angelic harp.
Kopo provides many services including Harp Infused Massages, Ho'oponopono, Private Sound Baths, Chakra Tuning/Balancing, Harp Meditation Ceremonies, Harp lessons, hand drum lessons as well as playing harp music for special occasions.
Website | Facebook |Instagram | YouTube
Chris Bowers is a professional drummer and community inspirer. He accompanies many local artists with his percussion and drumming talent. Chris also gives his time in supporting local organizations in the building and organizing of their events. Chris is always uplifting others and inspiring our community at large through his Facebook group Bowerstribe
Kopo performs - Jul 6