Description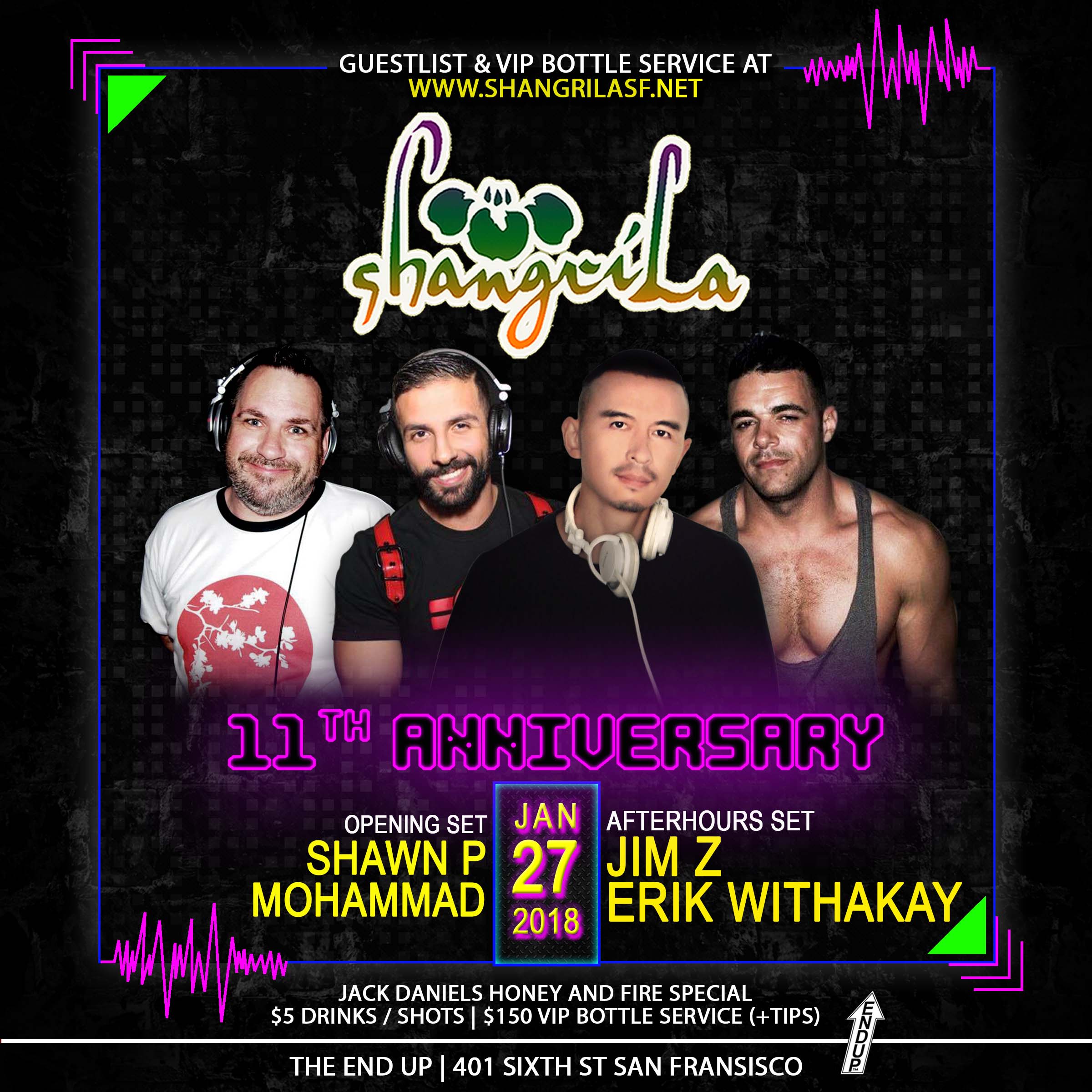 Saturday, January 27th, 2018
Dear Our Beloved Friends,
As a token of gratitude of your support throughout these 11 years,
We would like to invite you to join us for our ,
#ShangriLa
11th Anniversary Party!
$5 Jack Daniels Honey & Fire
Celebrate your birthdays & other special occasions with us!
VIP BOTTLE SERVICE comes with 2 mixers, a fruit platter, and 6 VIP admission.
BOTTLE SERVICE PROMOTION:
JACK DANIELS HONEY BOTTLE SERVICE for only $150 (plus 20% gratuity)
It's all happening on Saturday, January 27th, 2018 at
Door opens at 10PM to 6AM (+ BREAKFAST CLUB)
Admission is FREE before 11PM
ShangriLa is now every 4th Saturdays of the month!
Please join our Facebook group at
FOLLOW us at INSTAGRAM & TWITTER: @shangrilasf
Share your pictures using
#shangrilasf