Shanghai Delegation Reception and Talents Recruiting

Friday, December 30, 2011 from 6:30 PM to 8:30 PM (PST)
Event Details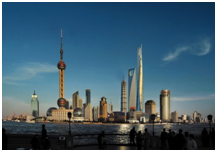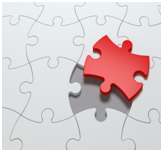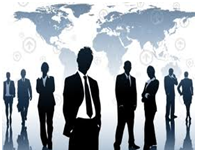 Shanghai Delegation Reception and Talents Recruiting
Shanghai - the world's No. 6 financial center - has been one of the fastest developing cities in the world. HYSTA CPP is proud to host Shanghai Delegation Reception and Talent Recruiting event on Dec. 30, 2011.
During this event, participants will be able to interact with Shanghai Municipal officials, top executives from major high tech companies to explore career opportunities and know more about Shanghai talent acquisition policies. Due to limited seating, please RSVP as soon as possible.

Delegation:
上海市金融办公室
上海市经济与信息化委员会
上海市人力资源和社会保障局


List of Companies:
上海互联网软件有限公司
东软集团上海(有限)公司
上海盛大网络发展有限公司
上海众达信息产业有限公司
上海电科智能系统股份有限公司
上海市信息服务外包发展中心
上海灵臻投资管理有限公司


Admission:
Free, RSVP Only @ http://shanghaitalent.eventbrite.com
6:00pm-6:30pm Registration
6:30-8:30pm Reception and Dinner
Job Opportunities:
To apply for job, please download job postings.
Please bring your resume and project information to the event.
 Contact:
HYSTA China Partnership Program.  (Email: Ella.Zhang@hysta.us)


 上海推介及人才/创业招聘会

上海-世界第六大金融中心-多年来一直为世界发展最快的城市之一。上海这座现代化都市集现代活力及文化底蕴,时尚及传统于一身,是中国最大和最繁荣的城市。

华源科技协会将于2011年12月30日6:30-8:30pm在David's Restaurant at Santa Clara举办"上海推介及人才招聘会"。

与会者将有机会与上海市经济与信息化委员会,上海市金融办公室,上海市人力资源和社会保障局的政府官员面对面交流上海创业机遇和引进海外人才的优惠政策,以及与上海顶尖高科技公司的高级主管交流招聘和就业机会。


上海市政府代表团:
上海市金融办公室
上海市经济与信息化委员会
上海市人力资源和社会保障局


上海高科技公司:
上海互联网软件有限公司
东软集团上海(有限)公司
上海盛大网络发展有限公司
上海众达信息产业有限公司
上海电科智能系统股份有限公司
上海市信息服务外包发展中心
上海灵臻投资管理有限公司
预订座位:
座位有限,预订从速。请到http://shanghaitalent.eventbrite.com预订推介会门票。

就业机会:
请到这里下载招聘岗位。
联络人:
华源中国合作项目组 (email: Ella.Zhang@hysta.us)


*华源中国合作项目组作为美国和中国之间的桥梁,为美国和中国创造供更多的商业合作机会提供便利。华源中国项目组们作为纽带,利用新机遇和新兴市场,为政府团体,公司和投资者创造合作机会,并有针对性的提供增值服务。
Have questions about Shanghai Delegation Reception and Talents Recruiting?
Contact HYSTA
When & Where

David's Restaurant
5151 Stars and Stripes Drive
(at the Santa Clara Golf and Tennis Club)
Santa Clara, CA 95054


Friday, December 30, 2011 from 6:30 PM to 8:30 PM (PST)
Add to my calendar
Organizer
HYSTA
Established in 1999, HYSTA is the leading non-profit US-China professional organization in Silicon Valley that aims to help investors, entrepreneurs, business leaders, young talents, students and scientists and scholars to better connect and leverage the resources of the community. Today, HYSTA has built an influential network of 20,000+ members mostly based in Silicon Valley, with many active across the globe. In close partnership with prestigious universities, corporations and diverse professional and business organizations, HYSTA strives to unite business and professional elites to bring their leadership and career success to the next level.
Shanghai Delegation Reception and Talents Recruiting