Description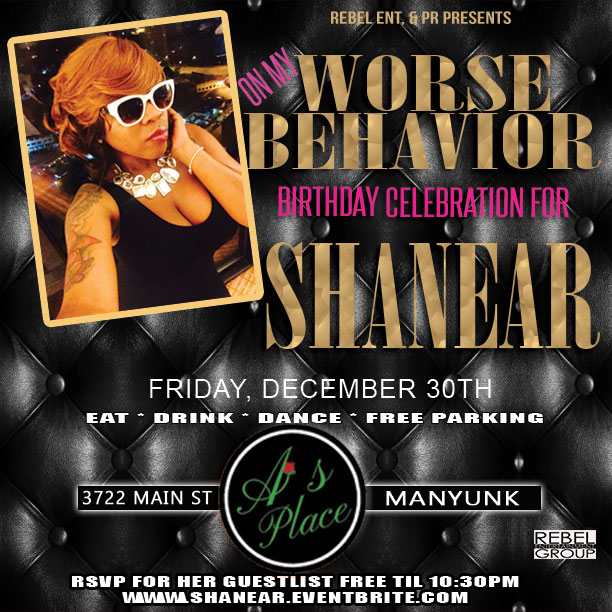 Come out and help Shanear celebrate her birthday! You've been invited so you must be special lol.
FRIDAY DECEMBER 30TH, THE LAST FRIDAY OF 2016, WE INVITE YOU TO JOIN US FOR THE NEWEST NIGHTLIFE OPTION ON FRIDAY NIGHTS IN PHILADELPHIA. FINALLY.....BEAUTIFUL PEOPLE, GOOD FOOD, DELECTABLE DRINK OPTIONS, AND GREAT MUSIC COME TOGETHER TO BRING YOU AN EVENT THATS SO...... SEXY.....THAT IT MAKE YOU SAY IT'S FINALLY FRIDAY. HOSTED BY REBEL ENT, BLACK ECONOMICS, & PR WITH MUSIC BY DJ BO BIRCH... SO EAT...DRINK...DANCE... AT PHILADELPHIA'S NEWEST LOUNGE DESTINATION ....A'S PLACE 3722 N MAIN ST.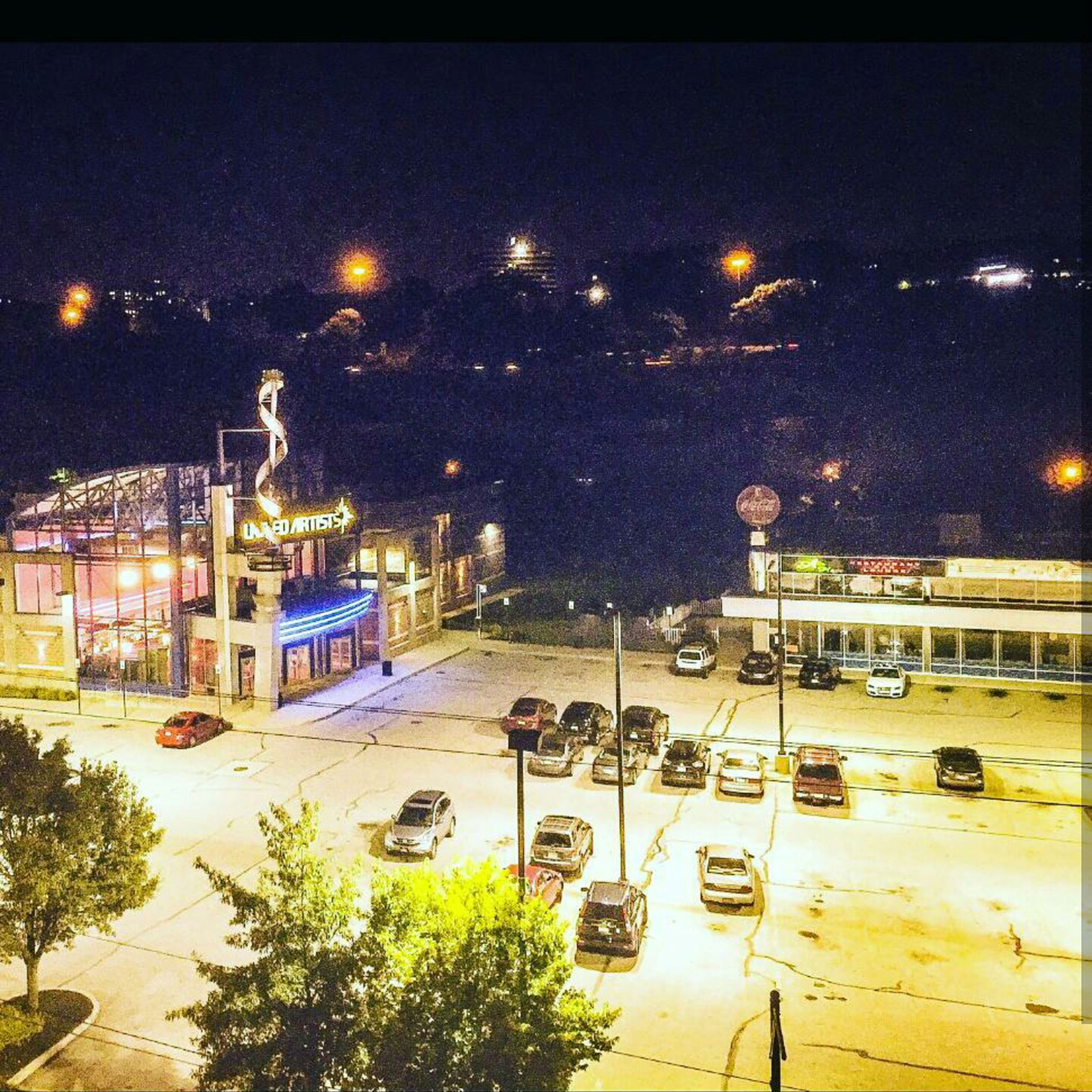 $100 BOTTLES TIL 12AM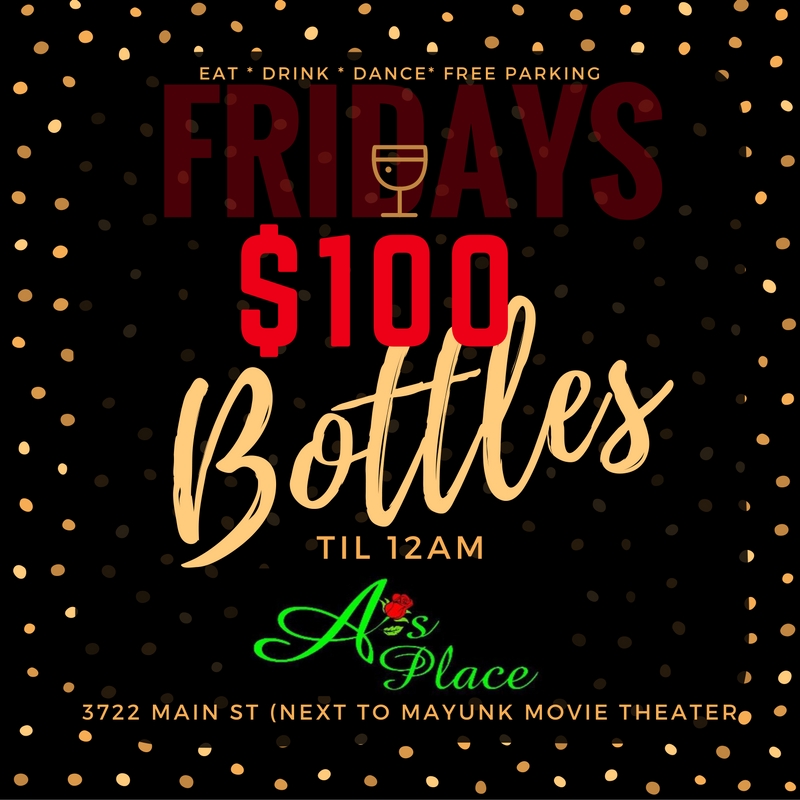 SHOUT OUT TO ALL THE CAPRICORN BIRTHDAYS CELEBRATING WITH US!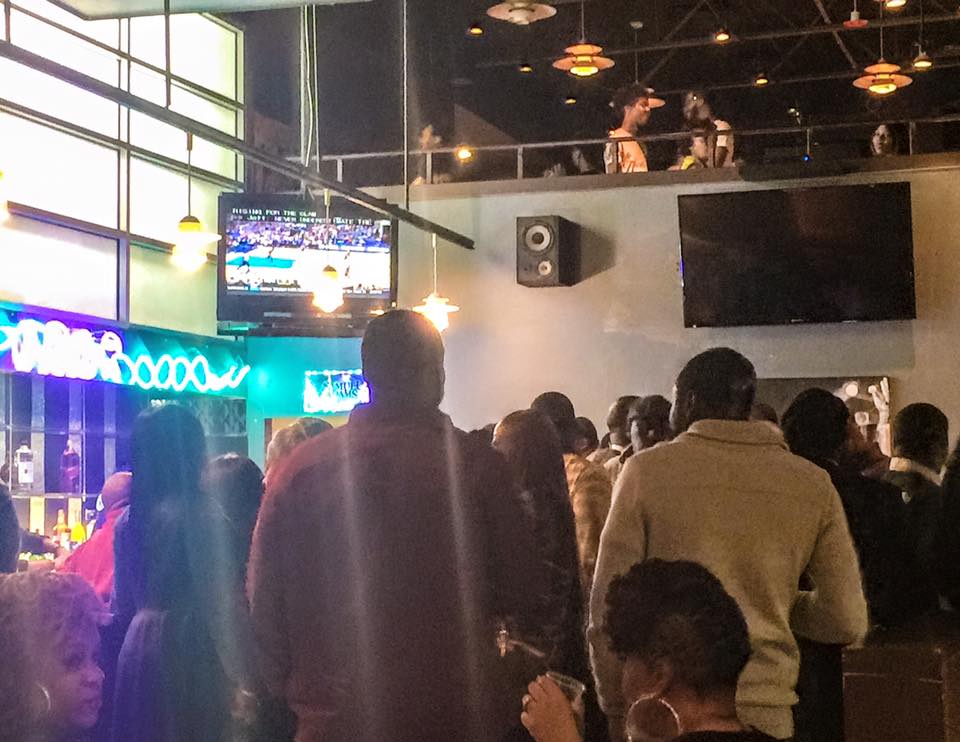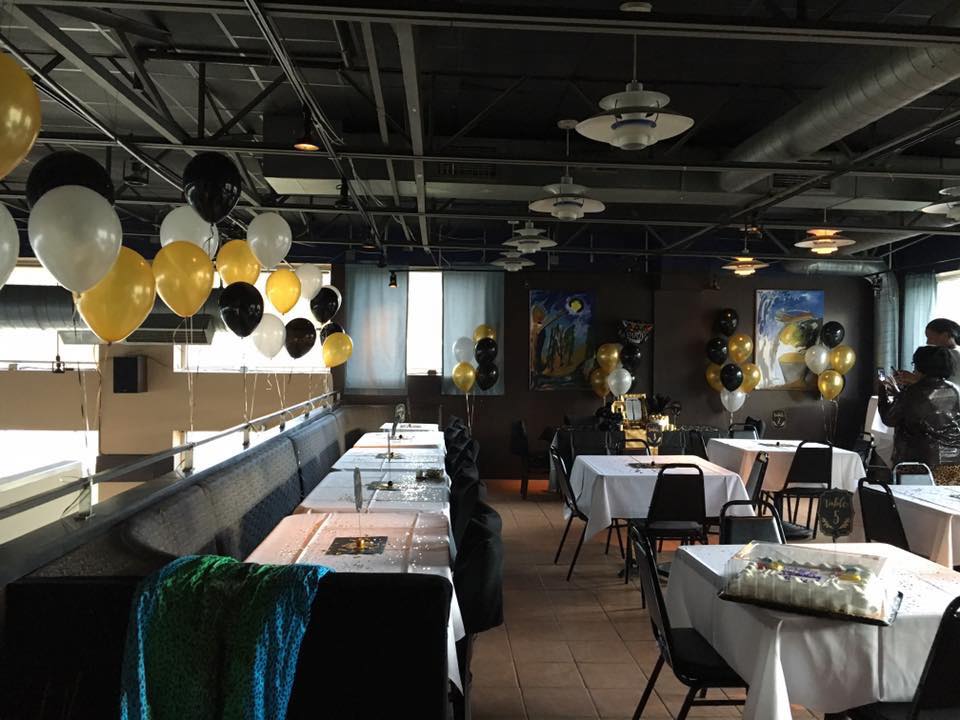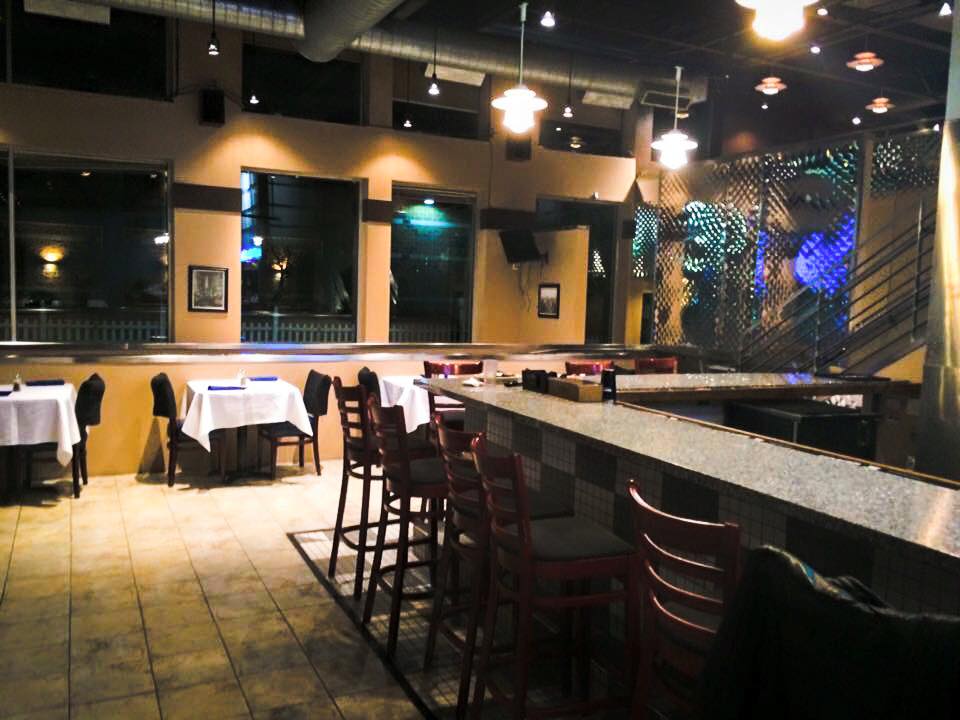 Amenities which include:
2,500 Square Feet of Entertainment Space
FREE PARKING LOT (Main Street Movie Theatre Lot)

2 Rooms Overlooking the Main Floor
A Full Kitchen Menu All Night
Complimentary Entry til 10:30PM with RSVP
Stage and TV's Thru-out the Venue
Local Sponsors
An Amazing Sound System

All Of The Nightlife Action of Manyunk
BOTTLE PACKAGES
Tables are on a 1st Come First Serve Basis. Rsvp for bottles reserve the package to be purchased at the door by VIP Host. To ensure a area with your bottle package please leave a $100 deposit via in person or by phone at 267.228.7520
$200 Package includes: 1 Bottle of Top Shelf Liquor, 1 Bottle of Champagne
$300 Package includes: 1 Top Shelf Bottle, 1 Bottle of Moet Chandon Brut
$450 Package includes: 2 Top Shelf Bottles, 1 Bottle of Champagne (options below)
$600 Package includes: 1 Top Shelf, 1 Premium, and 2 Bottles of Champagne (options below)
- Package Champagne Options: Moet Chandon Imperial Brut
Veuve Cliquot Yellow Label
Luc Belaire Rare Rose