Shame through New Eyes: The Transformative Power of Mindful Self-Compassion
Description
Shame through New Eyes:
The Transformative Power of Mindful Self-Compassion
with Christopher Germer, PhD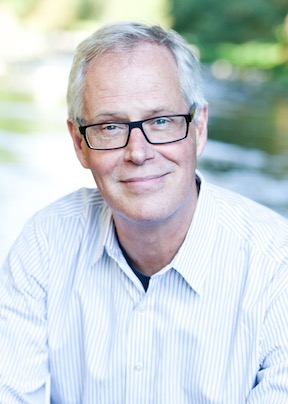 This is a fundraising event for the Institute for Meditation & Psychotherapy. Thank you for your support!
---
Shame is probably the trickiest human emotion. It's everywhere so we barely see it. It's also the glue that makes other emotions stick around longer than they should – fear, anger, guilt—and it hollows out the observer in a way that there's no one home to work with the emotions. The mere mention of the s-word usually sends people packing. However, seen through the eyes of compassion, we discover some surprising new insights about shame that loosen its grip in our lives. They are:
Shame feels blameworthy, but it is an innocent emotion

Shame makes us feel alone, but it connects us to the rest of humanity

Shame feels old and all-encompassing, but it's a temporary state like all emotions.
These 3 insights, or paradoxes, correspond to the 3 components of self-compassion as defined by Kristin Neff (2003) – self-kindness, common humanity, and mindfulness.
Please join Chris Germer, a leader in the burgeoning field of self-compassion and co-developer of the Mindful Self-Compassion training program, for a daylong experiential workshop including talks, meditation, research, exercises, and discussion.
5 continuing education (CE) credits are available for licensed psychologists, social workers, LMHCs, nurses, and marriage/family therapists.
In this program, we will explore the nature of shame, its causes (including prejudice and cultural exclusion), and learn simple skills to detect shame in our daily lives and transform it through the power of self-compassion. Meditation practitioners will be able to integrate these tools into their contemplative practices and psychotherapists will learn new skills to work with shame in clinical settings.
Everyone is welcome. Participants can expect to touch difficult emotions in this workshop, but they will also learn how to transform the stickiest and trickiest of human emotions through mindful self-compassion.
Learning Objectives:
1. Describe the theory and research on self-compassion
2. Understand shame conceptually and recognize it experientially
3. Apply the three components of self-compassion to the experience of shame
4. Use self-compassion skills to address shame in daily life.
5. Teach simple practices to clients to alleviate shame

About the Instructor:
Christopher Germer, PhD is a clinical psychologist and lecturer on psychiatry (part-time) at Harvard Medical School. He is a co-developer of the Mindful Self-Compassion (MSC) program, which has been taught to over 50,000 people around the globe, and author of The Mindful Path to Self-Compassion and co-author of The Mindful Self-Compassion Workbookand (forthcoming) Teaching the Mindful Self-Compassion Program. Dr. Germer is a founding faculty member of the Institute for Meditation and Psychotherapy as well as the Center for Mindfulness and Compassion, Cambridge Health Alliance, Harvard Medical School. He teaches and leads workshops internationally on mindfulness and compassion, and has a private practice in Arlington, Massachusetts specializing in mindfulness and compassion-based psychotherapy. Website: https://chrisgermer.com/.
Schedule:
9:30-11:00 The meaning and universality of shame
11:00-11:15 Break
11:15-12:30 Self-compassion as an antidote to shame
12:30-2:00 Lunch

2:00-3:15 Strengthening our compassionate self
3:15 -3:30 Break
3:30-4:30 Meeting shame with compassion

*heart-stone photo by Susan Morgan