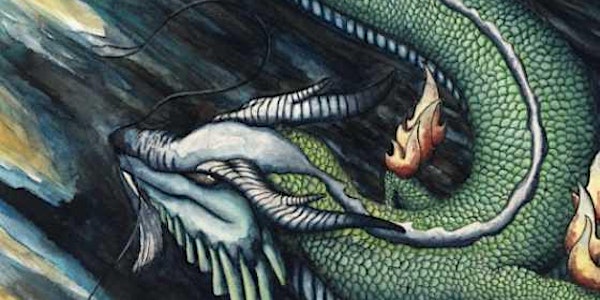 Shamanism 101- Meet Your Dragon w/Dwight Harriman
Shamanism 101- Meet Your Dragon
About this event
Dragon, © 2021 Amy Cathryn Baldis @ https://www.amycathryn.com/
Meet Your Dragon. (other legendary creatures available upon request.)
Dragons guard your gifts until you're ready to use them. In this class you be taken on a shamanic journey to meet your dragon ( or other legendary creature).
What gift are you ready to accept and use?
Rules for a shamanic journey:
1. You can't do a shamanic journey wrong, how ever you experience it is valid.
2. This is a safe journey, I set the sacred space to make it so. If you meet, say, a bear, he's there to guide and guard you.
3. In a journey, time and Space are fluid, like in a dream.
4. Also, like in a dream, you have everything you need. You'll discover you have a magic shoulder bag that appears when you need something. If, for example, you meet a bear, there's a honeycomb in your bag for him.
5. You don't have to remain perfectly still, if you need to shift to be comfortable, do so. Lay down if you'd like.
6. It's your journey, if I tell you to go up the mountain, but you want to go in the cave, go in the cave. There's no place you can go where I can't come and bring you back. (Also, there's always a lit torch at the mouth of the cave).
7. Finally, just relax and let the drum take you away.