Shamanic Breathwork - Connect with your Spirit Animal
About this Event
Join us on a Shamanic Journey to connect with your Spirit Animal.
CONNECT WITH SPIRIT
NAFAS is an Arabic word which translates to "Breath", and its origins go back to that which is alive > soul / spirit / self. Our customised Journeys create an opportunity to recharge, reconnect and rebalance.
Shamanic traditions have used ceremony and ritual for thousands of years as a way of bringing healing to all aspects of the self; Mind, Body, Heart, & Spirit.
Shamanic Breathwork is a powerful healing process that allows the breathers to experience deep healing and transformation on a spiritual, mental, emotional and physical level. This is done by using connected circular breaths along with chakra attuned music.
Through this transformative process, individuals' journey and experience different realms of consciousness, accessing Greater Love, Wisdom, Healing & Transformation.
WALID ABOULNAGA
Founder of NAFAS Journeys, a Transformational Travel Experience helping those embarking on their lifelong journey and quest for self-discovery. He is a certified Shamanic Breathwork Facilitator and Ordained a Shamanic Minister.
Walid has trained with some of the most knowledgeable and experienced breath masters including Shamanic Breathwork under Venus Rising, Stanislov Grof's Holotropic breathwork, the Wim Hof Method, Breath Mastery with Dan Brule and many more. Bringing in his experience from the multiple different techniques of breathwork he has led thousands of people across different countries between his breathwork workshops & Transformational Travel Experiences.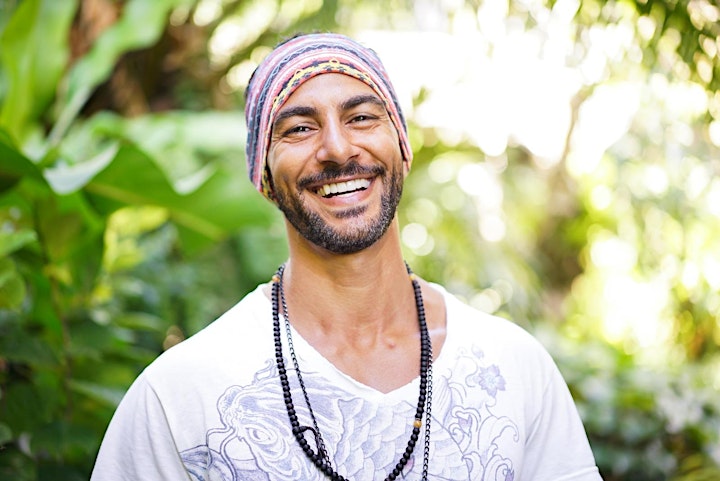 SESSION TIMING
The session is 2 hrs and will be held at the Rooftop Clubhouse (7th floor) of The Retreat wellness resort, Palm Jumeirah (Dubai). Upon registration, you will receive an email with the Zoom link as well as Guidelines to prepare you for your Journey.
IMPORTANT NOTE
Shamanic Breathwork can bring up strong physical and emotional experiences. To better hold and support you, your journey and your transformative process, please inform us if you are currently experiencing or have experienced the following conditions: Cardio-vascular problems, Epilepsy, Pregnancy, Recent surgery, Psychosomatic or mental health problems, Other limitations or emotional problems. If you have any of the above or other medical or physical conditions that could affect your ability to engage in any activities that involve intense physical and/or emotional release, please email us prior on journeys@nafas.life to see if this process is for you.
For more details on NAFAS Journeys please visit us on www.nafas.life www.instagram.com/nafasjourneys
See you in Dubai soon. Much love,
The NAFAS team