Description
Aloha Friends, Family, and Lovers of DANCE!
Shakti Dance Movement is proud to present Shakti's Den: A Performance Showcase Fundraiser Show!
Friday, November 3rd
6pm-9pm
Artistry Honolulu
461 Cooke st., Honolulu
Metered street parking and lot parking available for $5

Limited Pre-sale VIP Seating: $30
Pre-sale General Admission: $20
Door General Admission: $25
18 & Under General Admission: $10
All Ages Welcome
Online tickets at: loveforshakti.eventbrite.com
Doors open @ 6pm, show starts promptly @ 6:30pm
Featuring new work and dearly loved pieces by Shakti Dance Movement
And guest performers:
Aaja Nachle Hawaii
Amala Gameela
Ashlee Domingo
Malia Delapenia
Michael Azure
Tahiti Mana
Vila Donovan
And More!
Bring Cash! We will have our famous Belly Dance Garage Sale, a Silent Auction, our famous Bake Sale and Raffle Prizes! For those of you who have been waiting for Kalae's cheesecakes, you're in for a treat: All vegan, plant based cheesecakes with local farm fresh ingredients, plus an array of delicious goodies!
Shakti Dance Movement has been blessed this year with the opening of our new in home studio, Shakti's Den Studio, in Waimanalo. Funds from this show will go towards studio upgrades and assisting some of the Shakti girls in attending the Hawaii Belly Dance Retreat we produce on the Big Island every year with our beloved teachers Zoe Jakes & Kami Liddle. It is attending weeklong intensives like this that help us keep our training up do date, modern, and fill us with inspiration, so we can continue to create the work we love.
We hope you can make it to support your favorite local fusion bellydance crew while enjoying a few drinks, eating some homemade treats, and taking home fun new goodies.
Mahalo for all your support. Shakti is excited to be celebrating our 13th year together and we could not have done it without you!
Mahalo for all your support!
Without you we couldn't do what we do!
Shakti is excited to be celebrating our 13th year together!
See you at the show,
Xoxox,
Shakti Girls
Featured Performers:
Michael Azure started dancing with the legendary Fat Chance Belly Dance in 1990, co-founded Ultra Gypsy with Jill Parker in 1996, founded Azure in 1999, & been dancing with Little Egypt and Jill for the last two years in the Bay Area!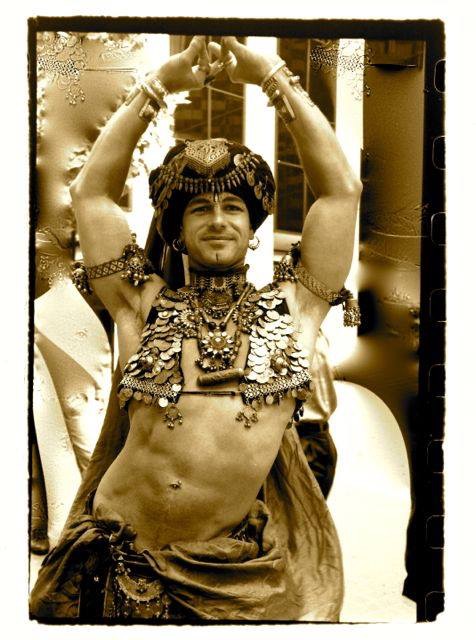 Alexandra originally from Minnesota, has been bellydancing for 10 years, and has been a student of Kalae Kaina's for the past two years. She is a lover of tribal fusion bellydance.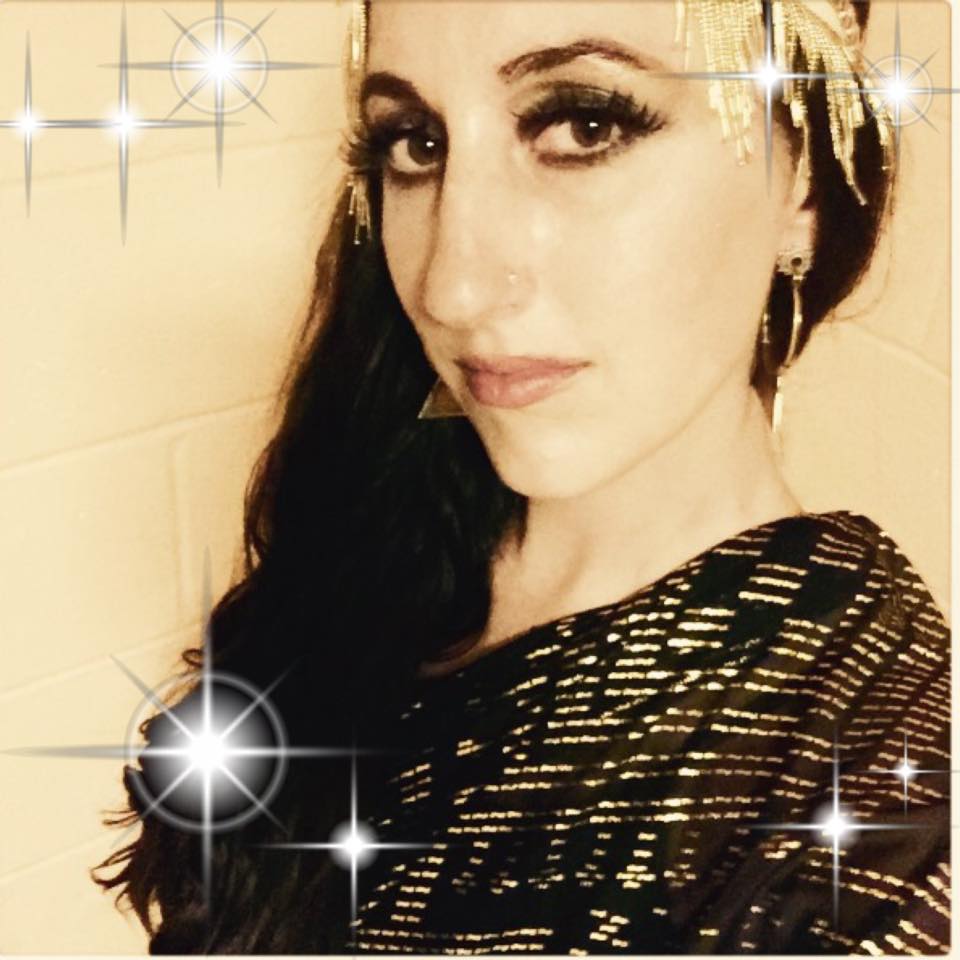 Rochelle Ortiz also known as Teardrop the artist and painter; Rochelle has been dancing under the direction of Kalae Kaina for over 5 yrs. and is one of the newest members of Shakti Dance Movement. Not only is she learning dance technique and form in fusion belly dance being part of this troupe, but most importantly learning how to let go of insecurities, practice self love, and just dance...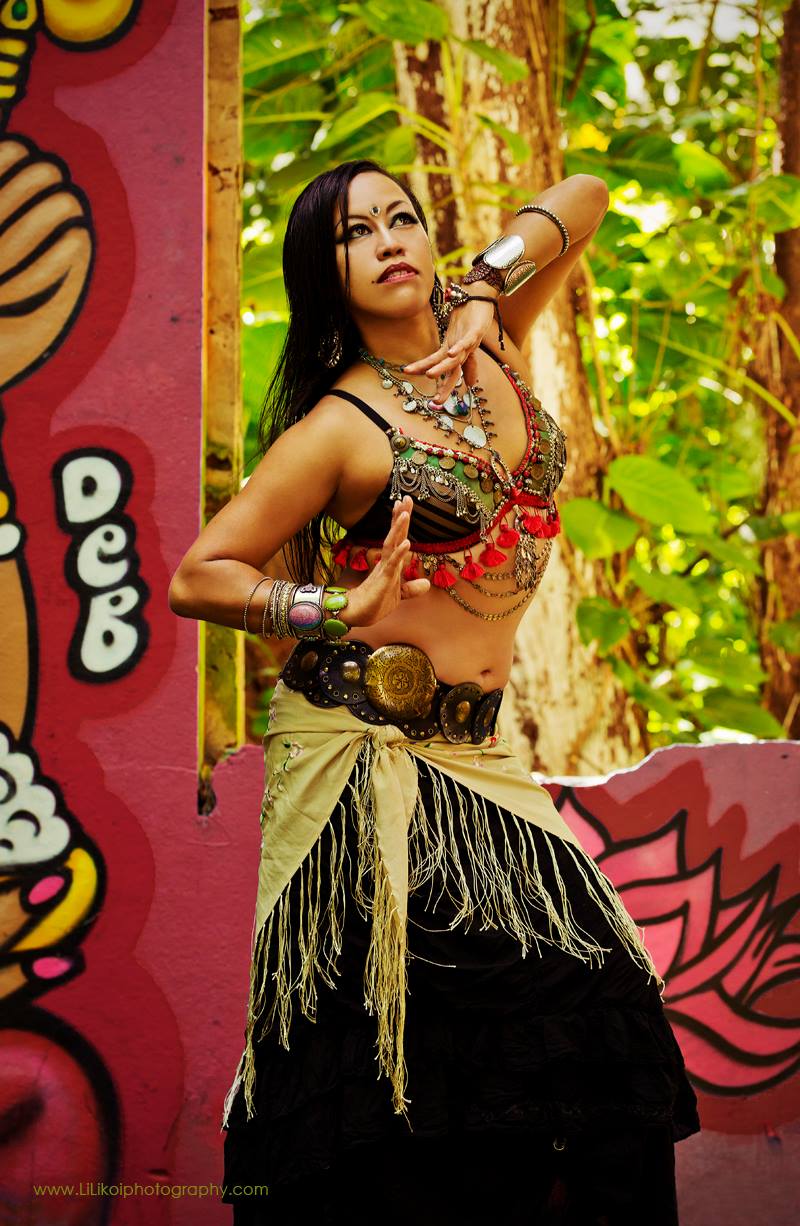 Ashlee Domingo found her love of dance at a young age and grew up with music and movement playing a big part of her life. She stumbled upon her first belly dance class in 2006 and fell in love. Having taken multiple workshops and classes over the years Ashlee is an avid seeker of learning and always challenges herself to seek out new knowledge and develop new skills. As of early this year she has gained her certification as a SharQui Bellydance Instructor. She is grateful for all the experiences and amazing people that bellydance has brought into her life.

Wendy Caldwell has been exploring her passion for Middle Eastern dance for the past 8 years. She has had the privilege of dancing under the direction of Kalae Kaina for the last 5 years in Devi Dance Co and Shakti Dance Movement. Wendy looks forward to expanding her dance knowledge, grow as a dancer and artist, and share her love of dance with her community.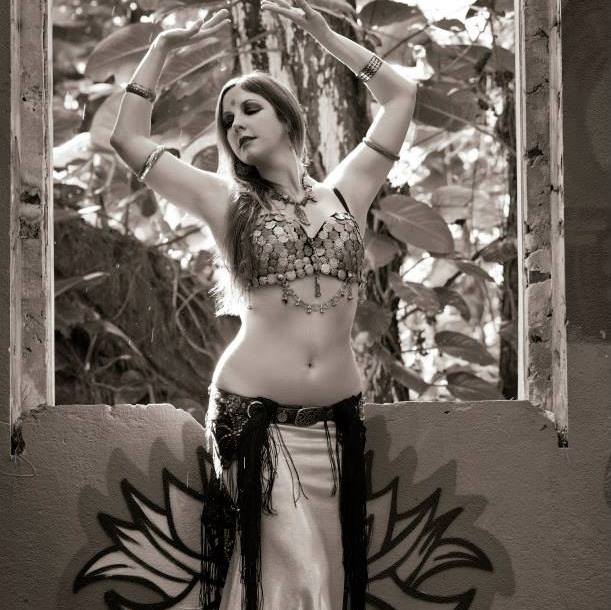 Aaja Nachle Hawaii, which in Hindi means 'come, let's dance!' is Hawaii's only Indian/Bollywood dance troupe, known for their infectiously joyful and energetic dancing. They choreograph and perform dances to Hindi film music, Indian classical, regional Indian folk dances, as well as dynamic fusion pieces. They love to inspire the community to dance with them through workshops, open dance practices and informal dance events. They have a showcase coming up on January 20 at the Honolulu Museum of Art as part of the Bollywood Film Festival! Follow Aaja Nachle Hawaii on IG and FB to stay tuned!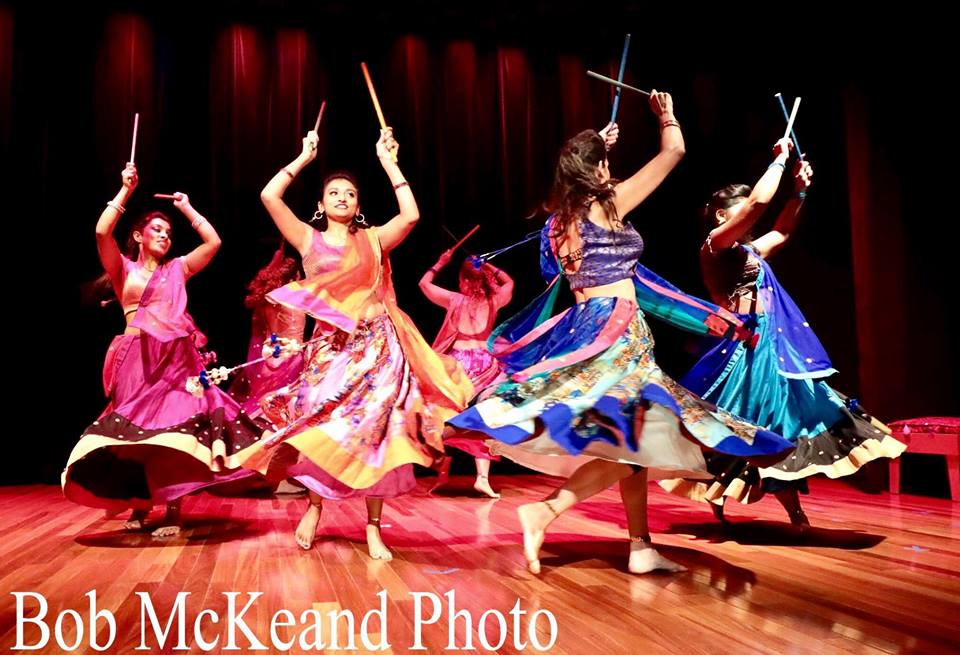 Janice Stabb's passion for dancing started with her mother's appreciation for the beauty of hula and the initial spark has become a lifelong flame. She has been bellydancing for over 10 years with Kalae in Hawaii and has most recently returned from the bay area where she had the privilege of being a guest dancer in Kami Liddle's Gold Star Dance Company.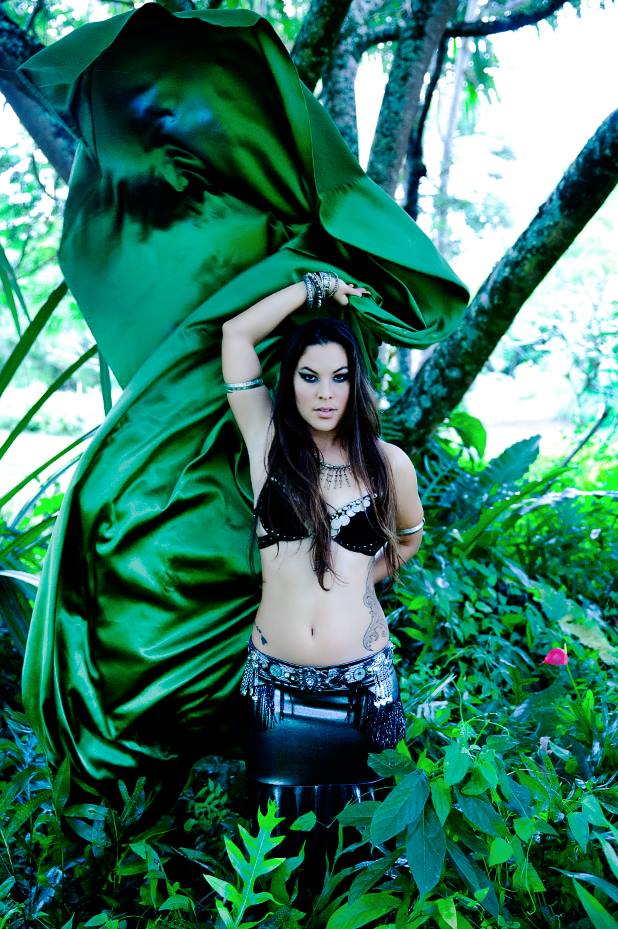 Tara Bowman has been performing with Shakti Dance Movement since 2003 and has been in awe of the dance form ever since her first class in those early years of Shakti. Tara had a back round in art and acting and brings that energy to the belly dance stage. The Fusion genera offers a freedom of creativity that seduced her into making it her artistic focus. Tara has trained under some of the greatest teachers the Fusion community has to offer and is a perpetual student honoring her most dear teacher Kalae Kaina and her dance guru Colleena Shakti though she values all her teachers highly. She gives thanks to the dance community and her dance sisters for allowing her to perform and be a part of the community locally and abroad.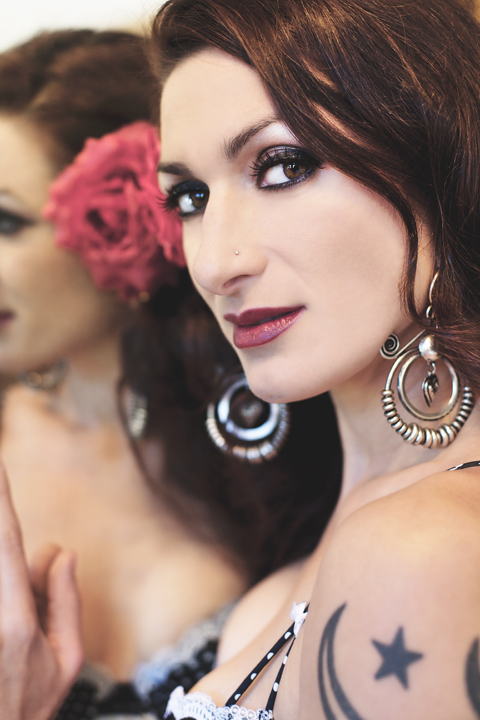 Katie Shiroma discovered belly dance on the Big Island where she was raised. It was love at first dance class and has been on an endeavor to grow and improve herself as a dancer ever since. She hopes to bring joy to others through sharing dance. She is now a member of Shakti Dance Movement, under the direction of Kalae Kaina.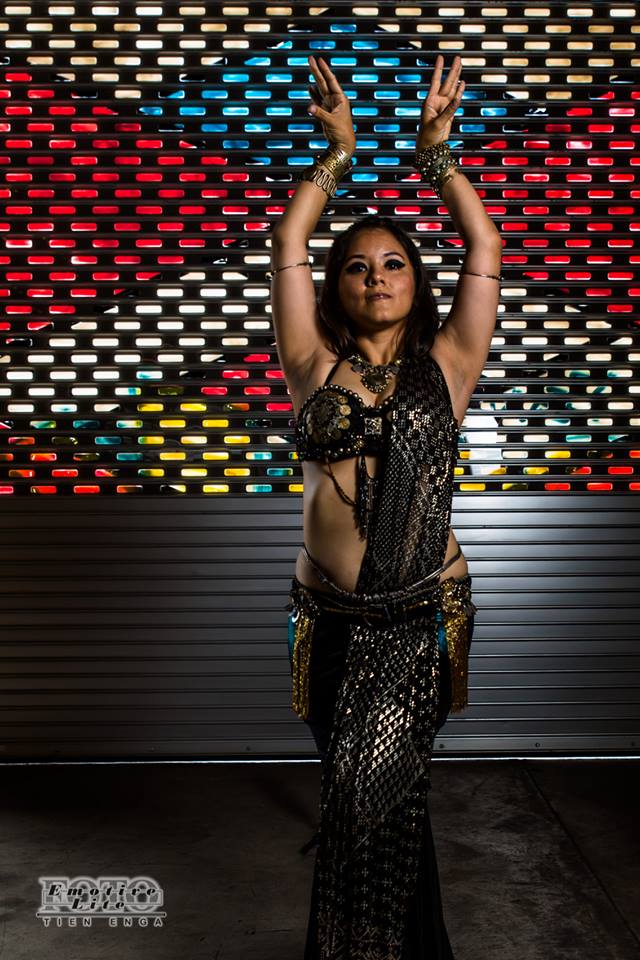 Anjanette Thomas has been captivated by the beauty of bellydance since 2008. She is blessed to study with many wonderful teachers, including Kalae Kaina. Anjanette is deeply honored and always inpsired to dance among the incredibly talented women that form Shakti Dance Movement.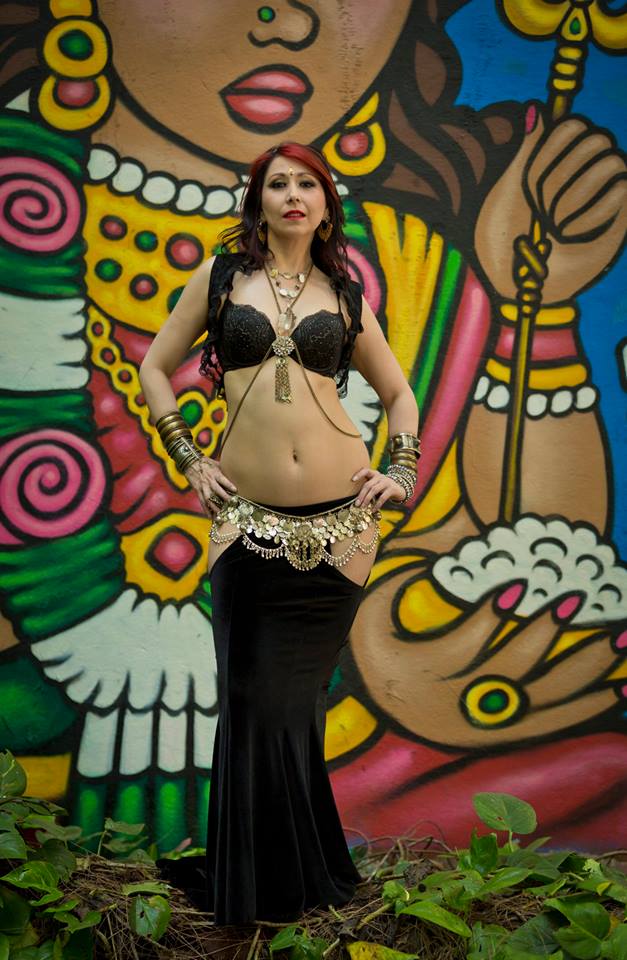 Date and Time
Location
Refund Policy