Description
Shakti's Den
Featuring world-renowned Dance Artist
Rachel Brice!
Saturday, April 27th
Honolulu Museum of Arts
Doris Duke Theater
Doors open at 7pm
Show starts promptly at 7:30pm
$30 pre-sale tickets
$40 at the door
$45 VIP seating, first 3 center row
Online ticket sales close at 4pm on Saturday!

Join us for an incredible evening of Fusion Bellydance starring world renowned & internationally acclaimed Bellydance extraordinaire Rachel Brice!!
Additional performances by:
Aly Kat & Stephanie Bolton

Ashlee Domingo

Haunani Ramil
Kahri Sahira
Kalae Kaina
Lilikoi Dance
Madame X
Malia Delapenia
Maui Belly Dance Company
Serendipity Love
Shakti Dance Movement
Vila Donovan
Viora
Hosted by: Hunter Down
We are happy to announce the Doris Duke Theater will be providing a no-host bar serving a selection of wine and beer for your drinking pleasure!
Keep the evening going by attending Acid Wash at Nextdoor hosted by Nocturna! Bring your ticket stub to receive $10 off the cover charge!
About Rachel Brice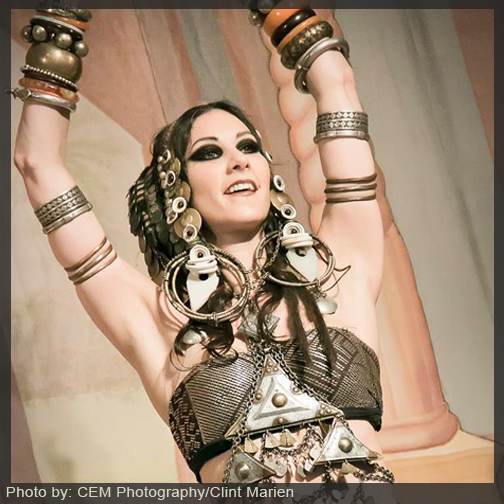 The Short Version
If she's not teaching workshops or training teachers in the 8 Elements method, she works at her home studio Datura, regularly films classes for Datura Online, sells prints on Society6, and is completing a full collage tarot deck called Datura Tarot. She studies with her teachers Carolena Nericcio and Gary Kraftsow whenever possible.
The Long Version
Rachel Brice first fell in love with Belly Dance at 16 years old, when she saw The Gypsy Moor Dancers (who later became Hahbi'Ru) at a Renaissance Faire, and started classes with Atesh immediately. Soon after, she discovered a video of Suhaila Salimpour which she obsessively studied. She began making her living by performing American Cabaret Belly Dance at restaurants and teaching yoga while putting herself through school.
A decade later she discovered Carolena Nericcio's American Tribal Style, which shifted her aesthetic from nightclub to nomad, and Jill Parker became her technique inspiration. She then studied several world and contemporary dance forms as she earned a Bachelor's Degree in Dance Ethnology. The fresh immersion in these dance forms and exposure to San Francisco culture began to mix with her 10 years as a restaurant dancer, and she (unwittingly) started to blend these influences and create something new.
In 2001 she was accidentally discovered by rock mogul Miles Copeland, and toured for several years with his company, The Bellydance Superstars. Through The BDSS, Rachel had the opportunity to work with the incredible Mardi Love, who quickly became her inspiration and muse. Mardi had also started with Cabaret before discovering Tribal, and as they made dances and costumes together for BDSS, a new style, influenced by the late 1800s to 1920s, emerged. These international tours, along with the newly born YouTube, sparked a global interest in this emerging style of Belly Dance, which has gone on to grow, change, and evolve. Rachel and Mardi rode that li'l wave with their old pal Zoe Jakes, and together the three of them created a show called Le Serpent Rouge (which was as much of an excuse to drink whiskey as it was to dance together).

Featured Performers

Aly Kat & Stephanie Bolton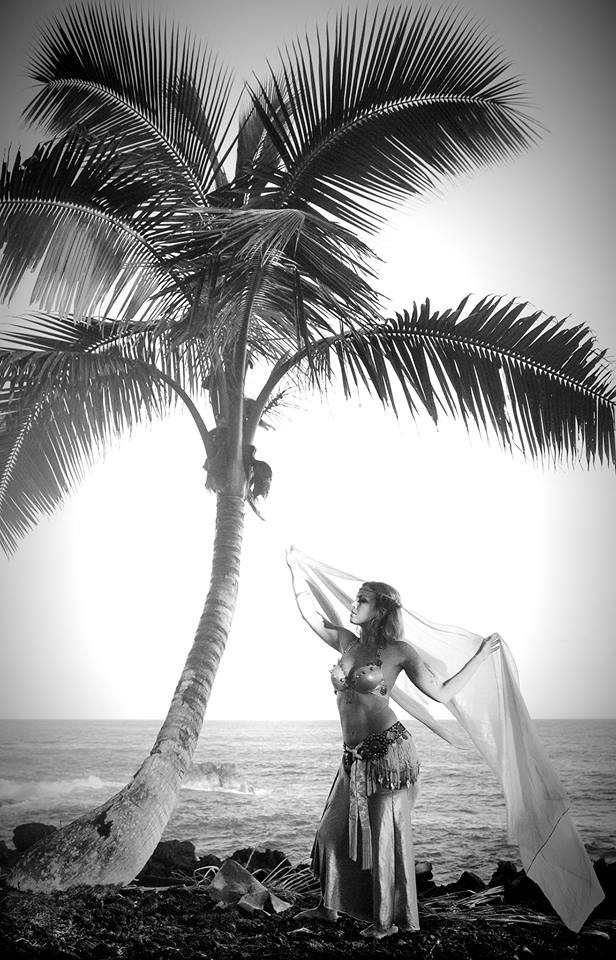 Aly Kat is a visual and performance artist currently residing in the Lower Puna District of the Big Island of Hawaii. Her journey as a dancer first began in 2007, when she lived in San Francisco and started taking weekly classes at the Fat Chance Belly Dance studio with a few of the original troupe members. After three years, she left the Bay and spent a couple years traveling and found her way to Hawaii in 2012, where she bought land and began dancing at the yearly retreats with Zoe Jakes and Kami Liddle held at the Kalani retreat center right next door to her new home. For the past two years, she has continued her training back in California, completing both level 1 and 2 of Zoe's DanceCraft format and taking various online and local classes and workshops in tribal fusion and modern dance. She has performed all over the Big Island, and currently teaches classes and private lessons out of her home studio in Kalapana. Check out her website! alykatstudios.net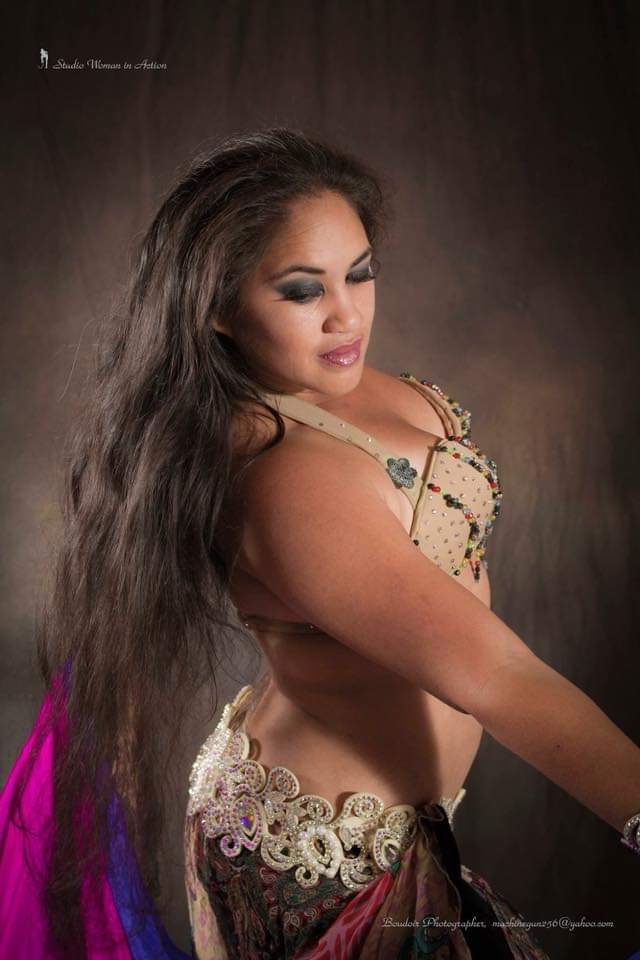 Ashlee is a Cabaret belly dance performer and instructor based in Oahu. She is the Artistic Director of Aurora Dance Company and Oriana Dance Collaborative.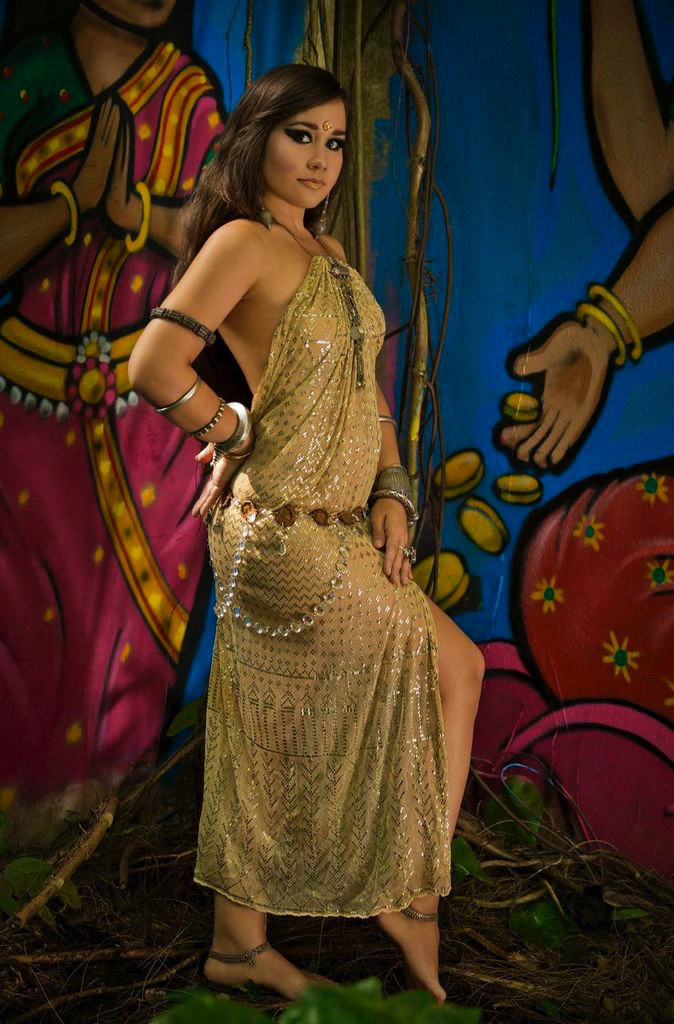 Haunani Ramil began Bellydancing at the age of 20. In her early Bellydance years she studied Egyptian Cabaret from a local teacher, Shadyia. She also began taking Tribal Fusion classes from Kalae Kaina at a dance studio near her home. She went to see Shakti Dance Movement perform at a local hot spot and was totally captivated. There was fire, beautiful fluid bellydance, and a community of women on the stage. She has been a dedicated member and student of Shakti Dance Movement for over 10 years. Tribal Fusion Bellydance has been an array of life experiences for her--an expression of art, empowerment, health/wellness, the learner/the teacher/the performer, a spiritual practice, but most importantly the gift of sisterhood and feminine wisdom. She is so grateful for all the love and support from her family and all who support her love of dance.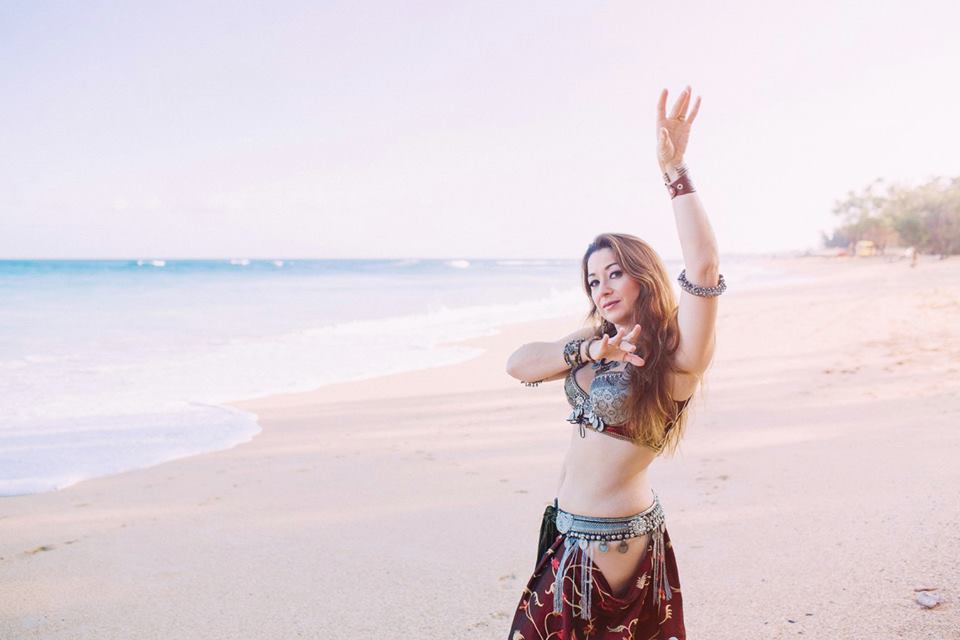 Kahri Sahira joining us from the isle of Maui, has been bellydancing most of her adult life and enjoys performing both traditional and modern fusion Bellydance. She is a member of Maui Belly Dance Company.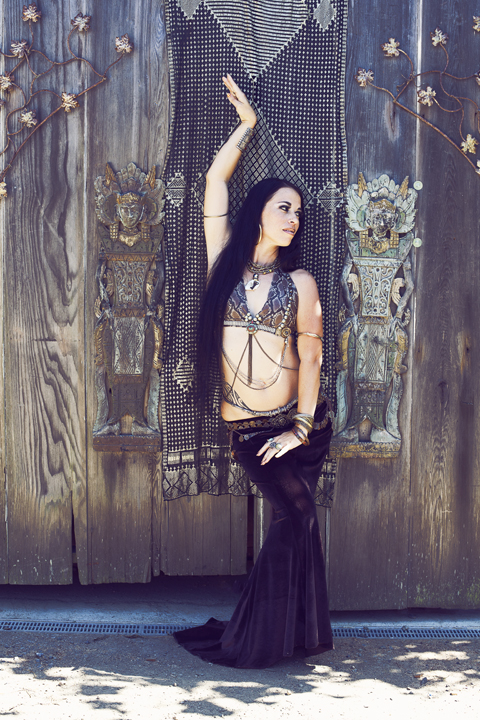 Kalae Kaina, born and raised in Hawaii of native Hawaiian ancestry, Kalae has developed a deep love for belly dance. She is the Artistic Director and lead choreographer of Shakti Dance Movement, Honolulu's premier Contemporary Fusion Bellydance Company. She has been studying Belly Dance for over 20 years and teaching dance for 13 years based in Honolulu.
Lilikoi Dance, Lilikoi Dance is an advanced level performance troupe on Oahu, created by Sammie and Brittany in the Fall of 2017. Admission to the troupe is through audition only, and members consistently challenge themselves with a strong emphasis on technique, complex formations, prop work, and collaborative choreography.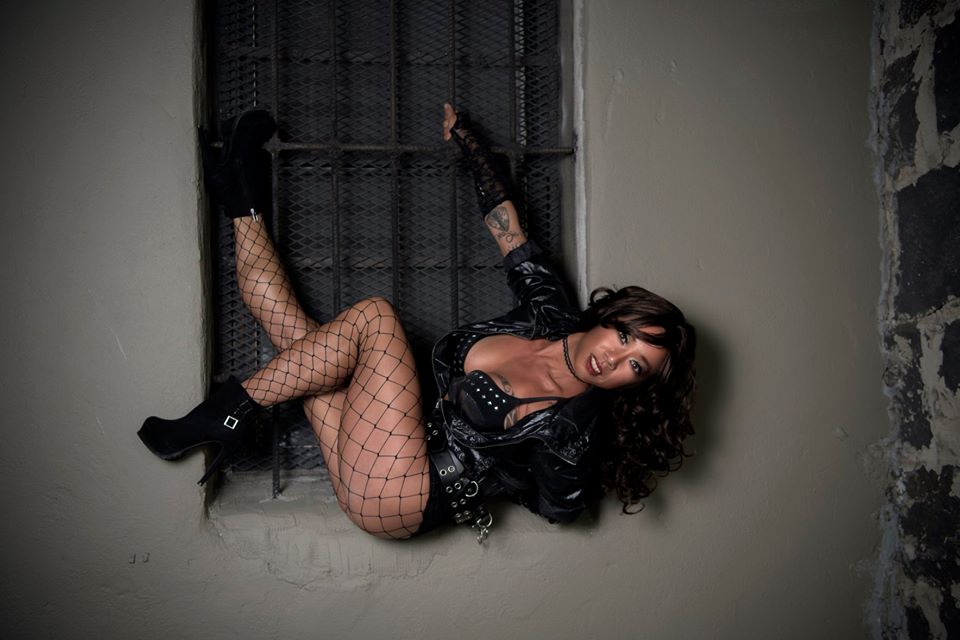 Madame X, Keala has a combined total of 25+ years of formal training in classical and contemporary ballet, with a BA in Dance from the University of California, Irvine. She has since branched out to many other disciplines of dance and movement such as latin partner dances, burlesque, swing, aerial dance, Pilates, barre fitness, and capoeira. She has toured and performed in various Tango, Burlesque, Salsa, and Contemporary dance companies and productions in Los Angeles, Honolulu, Shanghai, and NYC. She currently teaches and performs burlesque with Honolulu's Cherry Blossom Cabaret, and freelances as dance performing artist.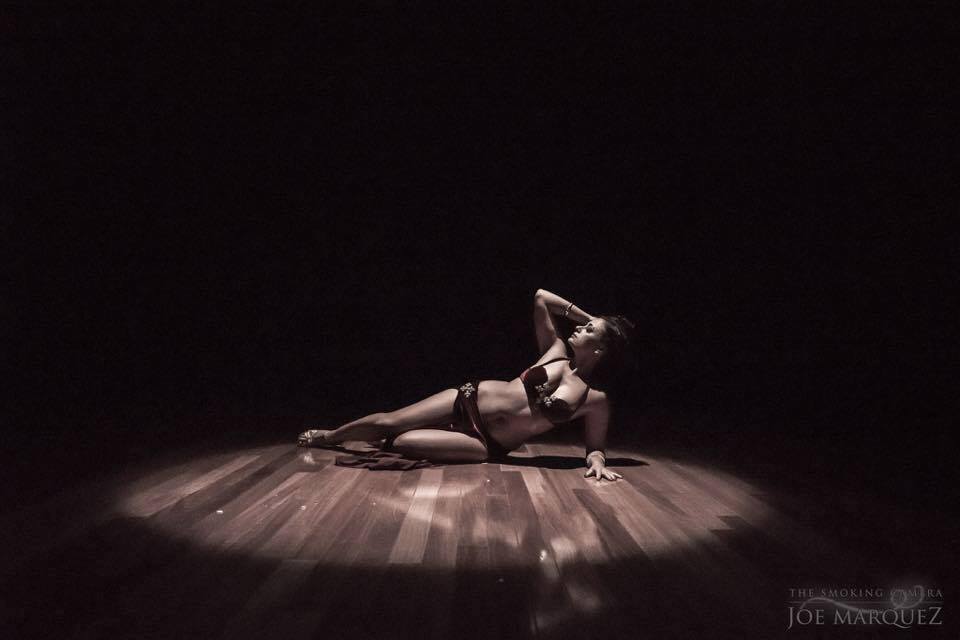 Malia Delapenia & Belly Dancers in Paradise, Hawaii's premier belly dancer is an acclaimed professional performing artist, instructor and choreographer based in Honolulu Hawaii. She has been showcased in countless corporate and private events, television, theater and concert stages throughout the US. When she takes the stage its a, "Timeless Expression of Belly Dance". Malia's enduring professionalism, dependability and engaging presence have made her a sought after performer, choreographer and specialty entertainment for Honolulu.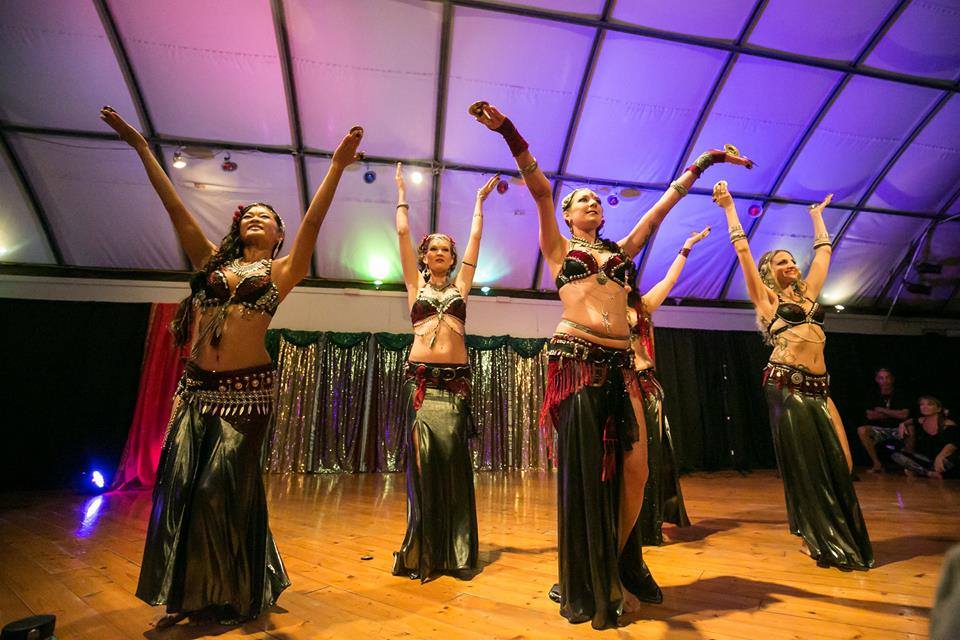 Maui Belly Dance Company is an evolving belly dance troupe that is directed by Lynette Day. They are a dedicated group of dancers who thrive on developing strong technical skills for polished performances. Maui Belly Dance Company enjoys sharing their love of dance with residents and visitors to the valley isle.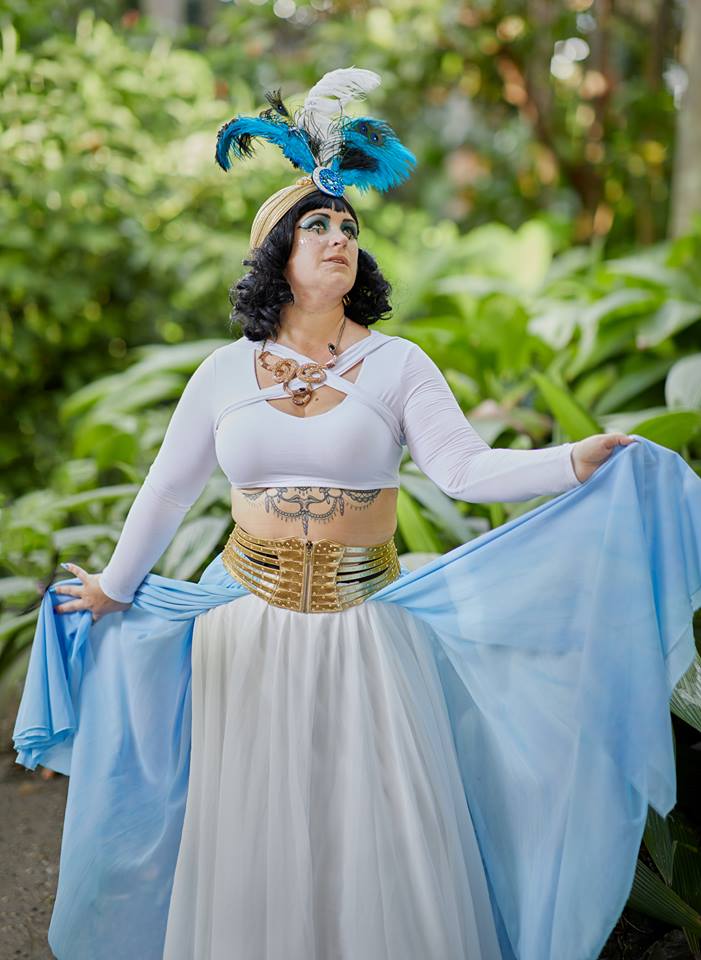 Serendipity Love, is a sassy and sweet Burlesque and Belly Dancer located in Honolulu, HI. She has been involved in the Burlesque community since 2011, and has performed all over the country. She is a performing member of Cherry Blossom Cabaret who host the Annual Hawaii Burlesque Festival and many other performances throughout the year. Serendipity is a colorful and creative performer who has trained in many dance forms, including belly dance, jazz and fusion to develop her unique style of performance art. She blends the art of the classic strip-tease with modern and pop-culture aesthetics. Her acts always embody the magical and playful side of performance art. She sweats rhinestones and bleeds glitter and considers herself the Unicorn of Burlesque.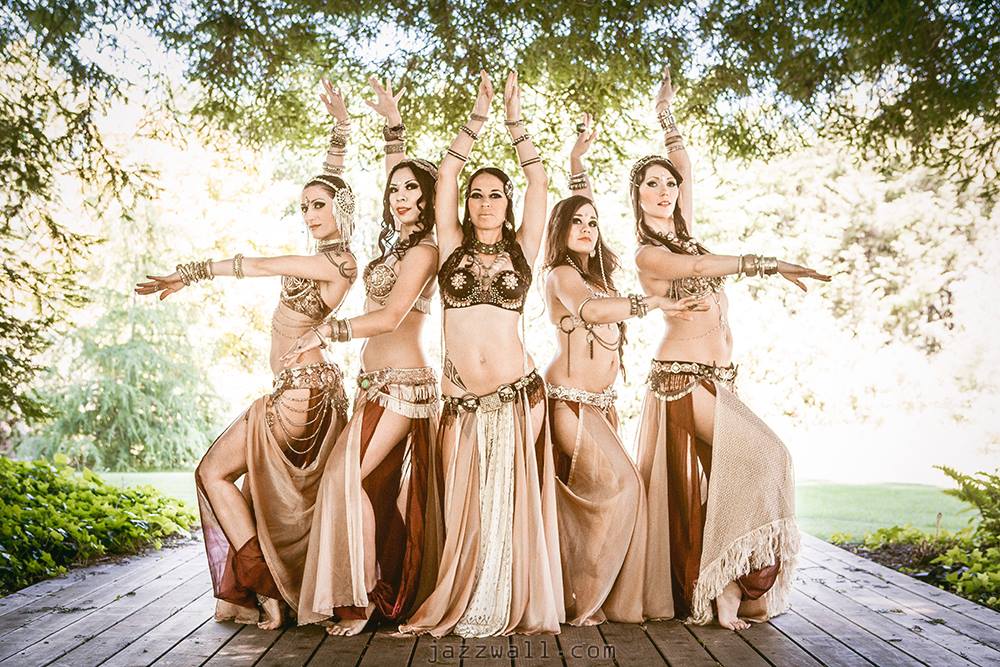 Shakti Dance Movement is a Fusion Belly Dance company based in Honolulu, Hawaii. An all women's dance collective, Shakti Dance Movement is proud to bring people together for classes, workshops, and great events. Shakti Dance Movement's founder, artistic director, & lead choreographer, Kalae Kaina, has over 20 years of dance training under her belt. Through dedication to this beautiful art form, Shakti has grown into a very motivated group of women who wish to share their love of dance with others.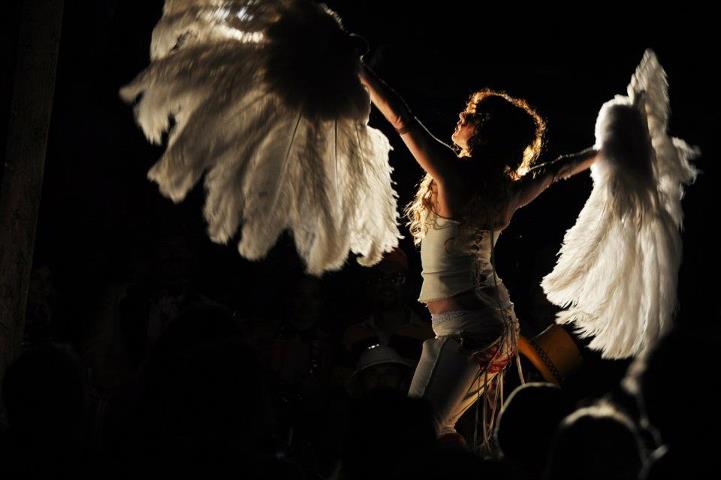 Vila Donovan is a California native who calls Hawaii her home now. Tribal bellydance and Burlesque are her passions.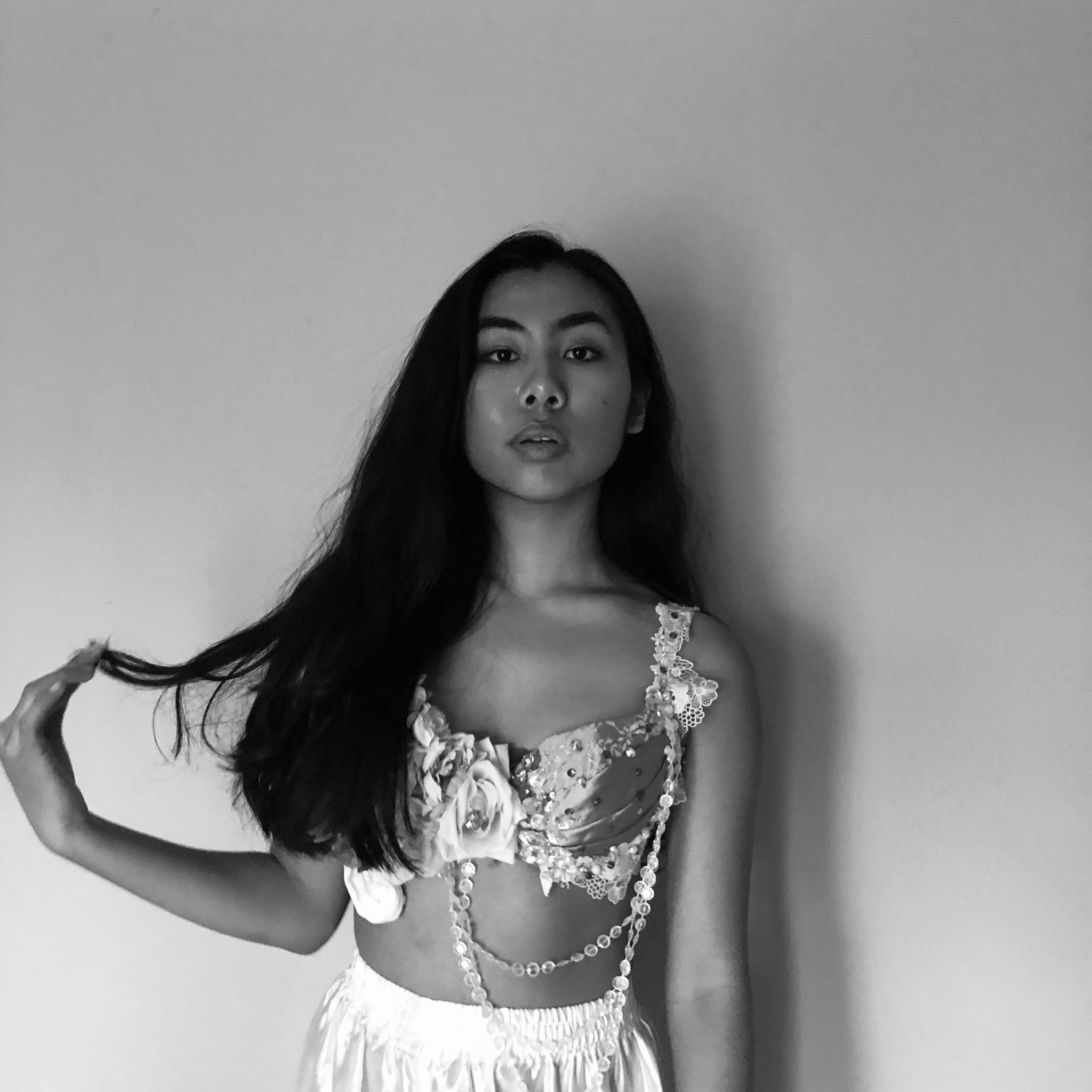 Viora, born in Bali, Indonesia but primarily raised on the island of Kauai. Viora Yamamoto is a 15 year old aspiring dancer. Her dance journey began with her enrollment in a Tahitian and Hula program at the age of 8, where she first discovered her passion for the art form. In the years that followed, Viora continued to both cultivate and hone her skills until joining a hip hop class in late 2015. It was soon after that she began taking classes under Ariel Polling, participating in a Teen SEED Tribal Style Bellydance program- a class which greatly influenced the dancer she is today. She went on to dance Lyrical, Egyptian Bellydance, and recently begun her training in Ballet. Viora believes that as the world continually evolves, and as our culture begins to adapt new traditions, diverse dance skills can be a blessing.
Hosted by: Hunter Down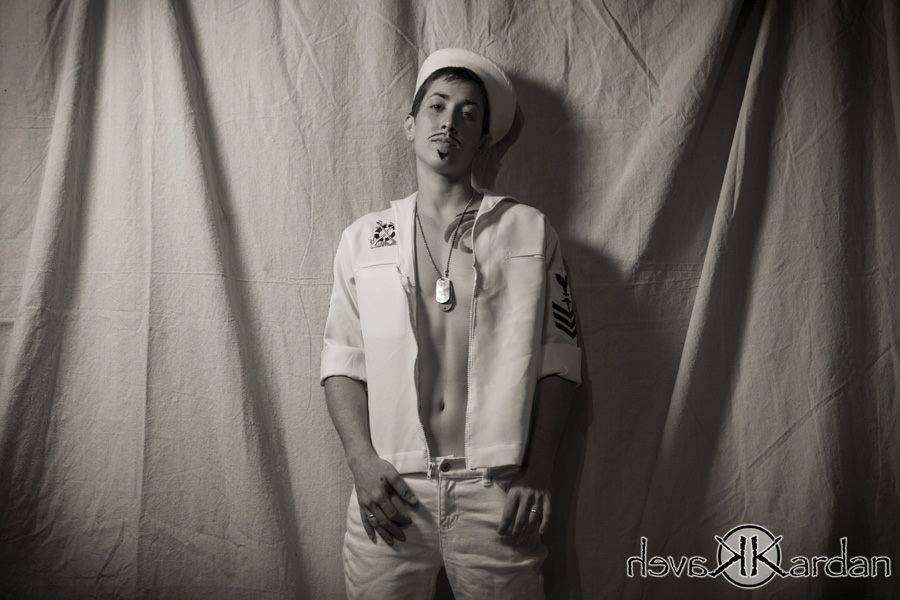 Don't miss your chance to get studio time in with Rachel Brice this weekend!

Rachel Brice is teaching three workshops, Friday April 26th, 27th, & 28th at Aloha Dancesport Center
Registration information here: https://rachelbricehawaii.eventbrite.com