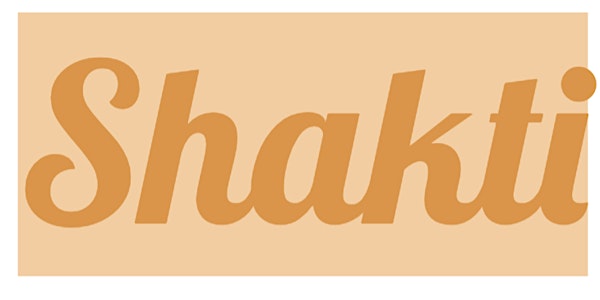 Shakti and Your Intuition -- A Virtual Yoga Workshop
With Constantina Rhodes, Ph.D. and Sarah Maxfield, CLMT, RYT 200 Saturday, May 8, 2021 12 - 5 p.m. EST on Zoom
Refund Policy
Contact the organizer to request a refund.
Eventbrite's fee is nonrefundable.
About this event
Listen to your body ... Listen to your intuition ... Listen for Shakti!
Join Constantina and Sarah for an afternoon of fun, uplifting practices to develop your intuition and connect you with the innate divine wisdom that exists in us all.
Spiritual and healing traditions recognize a universal life force, a divine cosmic energy that pulsates throughout the entire universe and that dwells within us as life-breath, consciousness, and innate wisdom. In the ancient traditions of India, this is known as Shakti.
Our intuition is a vehicle to this wisdom, this inner Shakti. We are all born with intuition but few are encouraged to listen to it, much less develop it. In this workshop Constantina and Sarah join forces to bring you an amazing experience of your intuition as it expands through your body, mind, and spirit.
Through lecture, asana practice, and guided meditations, experience various way to listen to the inner Shakti. Learn to recognize how your own individual intuition works, and how to distinguish deep wisdom from thoughts produced by fear or desire. Learn to assess people and situations, and whether a decision is for your higher good or could lead to disappointment. If you've been puzzling over a life situation and can't seem to break through to a solution, feel free to bring your question(s) to incorporate into your practice during the workshop.
12-2 lecture and study
2-3 break
3-4 asana
4-4:30 contemplation
4:30-4:45 meditation
4:45-5:00 savasana
A Zoom workshop. Please wear comfortable clothing and bring a notebook, pen, water, meditation cushion, yoga mat, blocks, strap and a blanket.
Constantina Rhodes, Ph.D.
An acclaimed scholar of Sanskrit and the spiritual traditions of India, Constantina is a professor of Religion at Hunter College of the City University of New York. She is well known in the international yoga community for her offerings on yoga philosophy, Sanskrit, and the goddess traditions. She is also one of New York's most experienced intuitive consultants and teachers of intuitive development. A long-time practitioner of yoga and meditation, Constantina combines her academic and intuitive backgrounds to access subtle dimensions of divine consciousness and spiritual guidance, which support her highly successful intuitive consultations. She is the author of several books, including "Invoking Lakshmi: The Goddess of Wealth in Song and Ceremony," and she has scripted and recorded three CDs of guided meditations, including "Experience Your Intuition: Guided Meditations for Intuitive Development."
Visit her website at www.constantinarhodes.com.
Sarah Maxfield, CLMT, Ashaya Yoga RYT 200
As a teacher of Ashaya Yoga and Certified Massage Therapist and body worker, Sarah specializes in alignment-based yoga to create a clear pathway for Shakti's voice and energetic flow. Sarah's extensive knowledge and continued study of anatomy give her a unique advantage to assist students in working with their bodies. We will use props such as blocks, straps and others to modify poses for everybody. 
Yoga classes are designed to challenge advanced students as well as support beginners.
Tuition
$69
$59 early-bird through April 17 use the code "Mother" at check out.
Questions: Contact Sarah Maxfield. Massagebysarahmax@gmail.com
804.432.4682
May be eligible for CEU hours… Check with your yoga school!