Description
Join the Shakopee Rotary, for our 2nd Annual Speakeasy & Casino Night!
Take a trip back in time to the roaring 20's, when the Gin was cold and the Jazz was hot. Put on your fringe, feathers & fedoras, 1920's and 1930's style.
Your ticket includes:
Hors d'Oeuvres - Dessert Bar - $1500 in casino chips - Cash Bar - Silent Auction - Prizes - Music by The Twin Cities Jazz Cats
All guests are encouraged to dress up!
Advance Ticket Sales Only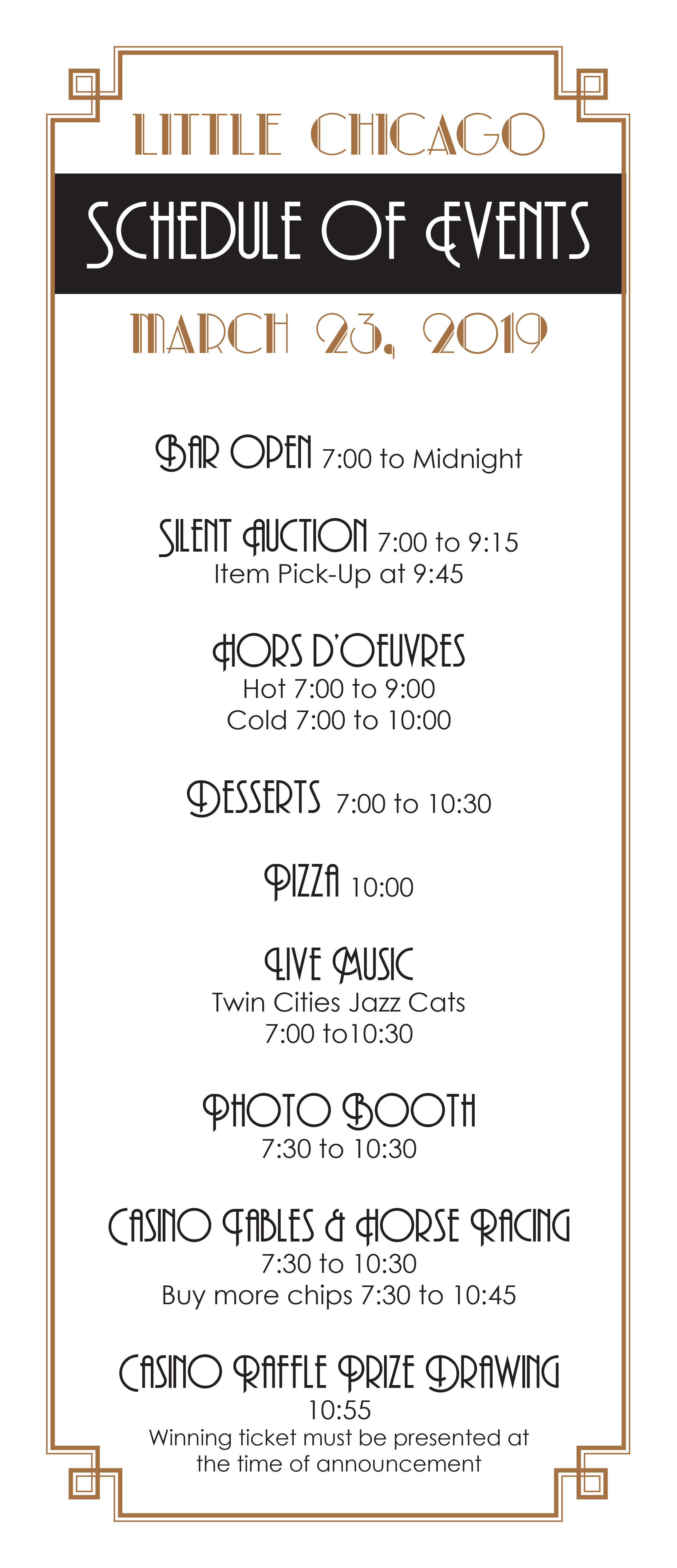 Organizer of Shakopee Rotary's Speakeasy & Casino Night
Rotary is a worldwide organization of business and professional leaders that provides humanitarion service, encourages high ethical standards in all vocations, and helps build goodwill and peace in the world.  Approximately 1.2 million Rotarians belong to more than 31,000 Rotary clubs located in 166 countries.
The Shakopee Rotary Club was founded in March of 1955.  We look for business and professional people who are leaders and want to make a contribution to their community.  People who, as we say, put "service above self."
Rotarians follow the "Four Way" Test:
Is it the truth? Is is fair to all concerned? Will it build goodwill and better friendships? Will it be benficial to all concerned?
www.shakopeerotary.org