Innovative new work explores Shakespeare's influence on the fight for women's right to vote
About this Event
Shakespeare and the Suffragists is a new virtual performance project honoring the centennial passage of the 19th Amendment, which granted many women the right to vote.
Shakespeare and the Suffragists was conceived and directed by Shakespeare Dallas' associate artistic director Jenni Stewart and co-written by Stewart along with filmmaker Julia Dyer. The unique performance examines Shakespeare's more feminist texts and how they have been interpreted over time. Through the lens of four historical female figures, Stewart and Dyer shed new light on how Shakespeare's works might have shaped the Suffragist movement and the ways in which his characters and monologues would have resonated in the 1920s. For more information on this project, see our recent feature in Texas Monthly magazine.
Registration includes streaming access of the 27-minute film through January 31, 2021.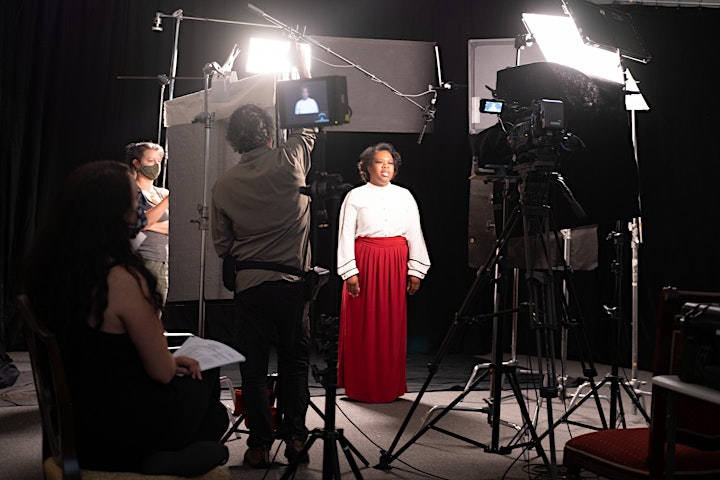 Stormi Demerson, Actor. Photo credit: Jennifer Rogers
About Jenni Stewart
Jenni Stewart joined Shakespeare Dallas in 2007, where she is currently the associate artistic director. Stewart has been instrumental in expanding and diversifying programs including the development of new plays and works outside Shakespeare. Also a director, actor and producer, Stewart was selected as Best Director of 2018 by the Dallas Observer for her production of The Taming of the Shrew. She is a producing artist at Project X: Theatre and worked on such notable projects as Erik Ehn's Diamond Dick: The Tulsa Race Riots of 1921, BOY and his debut film Maid. Stewart has served on the board of directors for both Project X: Theatre and the Shakespeare Theatre Association.
About Julia Dyer
Julia Dyer is an independent filmmaker and screenwriter based in Texas. Her work has been featured at Sundance and SXSW and sold to HBO and Netflix. Currently you can find her films The Playroom and Late Bloomers streaming on Prime.
About Shakespeare Dallas
Founded in the early 1970s, Shakespeare Dallas serves North Texas and beyond with fun and accessible indoor and outdoor theatre, integrated school programs and cultural enrichment for people of all ages and backgrounds.
With Thanks to Our Supporters
This project is supported in part by generous grants from Baird Family Wealth Group, the City of Dallas Office of Arts and Culture, Communities Foundation of Texas and the Embrey Family Foundation.