Sales Have Ended
Registrations are closed
Thank you for your interest in our event but ticket sales have ended. We hope you'll join us for a future event!
Sales Have Ended
Registrations are closed
Thank you for your interest in our event but ticket sales have ended. We hope you'll join us for a future event!
Premiere and LIVE Q&A: Discover the science behind the technology in the James Bond films with Prof. Dr. Metin Tolan.
About this Event
Can't wait for the release of "No Time to Die," the new James Bond movie that is scheduled to come out in April 2021? Fasten your seatbelts and join us for UA Ruhr's and DWIH NY's very own James Bond event!
Have you ever wondered why James Bond prefers his vodka martini shaken rather than stirred? Could an AMC Hornet perform a spiral jump over the river as in "The Man with the Golden Gun?" And what about that hyper magnetic watch in "Live and Let Die?" In his book Shaken, Not Stirred! James Bond in the Spotlight of Physics, Metin Tolan, Professor of Physics at TU Dortmund University, provides scientific and entertaining explanations for the technology represented in the 007 films. Now a lecture of the theories expounded in the book have been turned into a 60-minute video available in English.
Catch the official YouTube premiere of the film and join us for a live discussion and Q&A with Metin Tolan moderated by Hannah Kaufman, Assistant Editor at Springer Nature Books, for a deep dive into the scientific world of James Bond.
Schedule
January 29, 2021 (10 AM EST) | Premiere of Metin Tolan's lecture on YouTube
Tune in to the premiere to view the video and live chat Metin Tolan with your questions and reactions. The video will be available for on-demand viewing after the premiere.
February 1, 2021 (6 PM EST) | LIVE virtual Q&A and Making-of Discussion with Metin Tolan and Hannah Kaufman
Metin Tolan will provide context about the writing of his book and the making of the video. Join this interactive discussion to ask Metin Tolan questions about his work and favorite Bond films.
The Q&A will be held online on Webex Meetings and registration for the Q&A is required. Please RSVP by January 29, 2021 via the registration link. Registrants will receive an email with the access link for the discussion on February 1, 2021 before the event.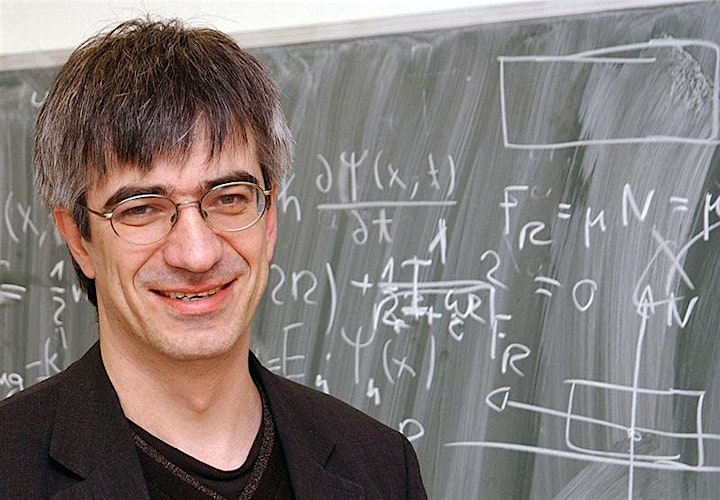 Speaker
Department of Physics, Experimental Physics
TU Dortmund University
Moderator
Hannah Kaufman
Assistant Editor
Springer Nature Books
This event is brought to you by the German Center for Research and Innovation (DWIH) New York and the University Alliance Ruhr.