About this Event
Shake your sorrows by Andres Ibañez Diaz Infante
Original Title: Sacúdete las Penas
Mexico, 2018
Director: Andres Ibañez Diaz Infante
Running time: 90 min.
07/08 @7 pm
González, a prisoner with a long sentence, tells the story of Pepe Frituras, the most famous dancer in Mexico City who, on a night of revelry, would lose his freedom, ending up at the Lecumberri Palace, the most dangerous prison in the country. Through stories full of music, dance and love, he tells how Pepe Frituras became the only inmate who managed to escape from the walls, using the power of his imagination.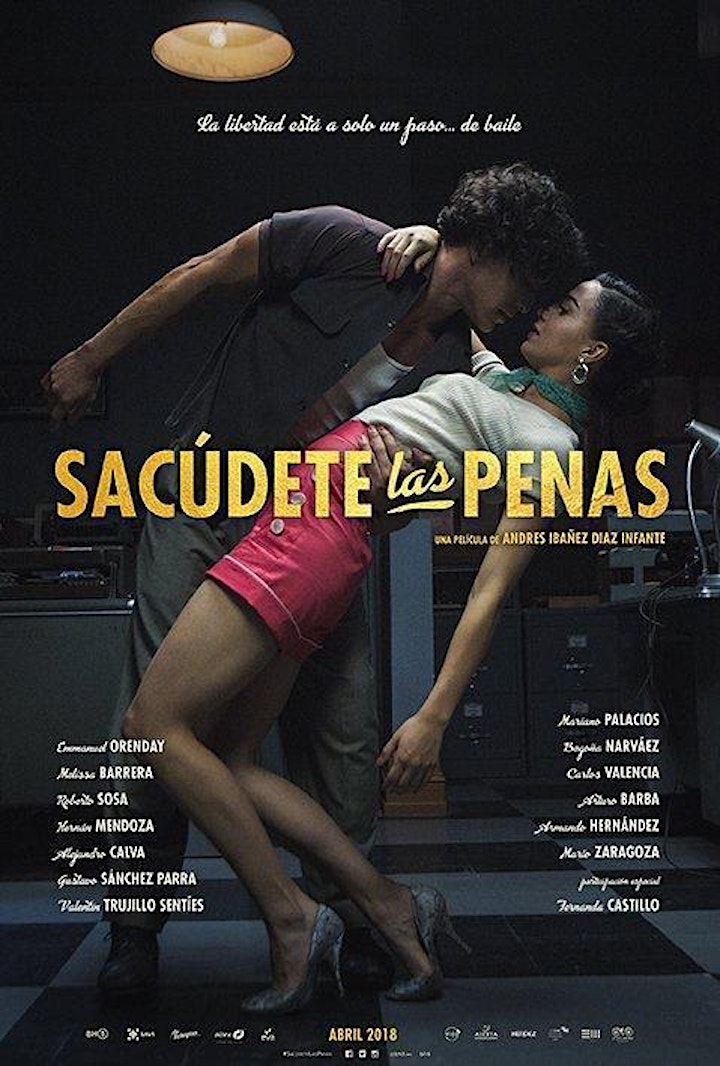 OTHER DATES OF THE FILM SERIES:
TO DANCE:
Beyond Flamenco by Carlos Saura 05/27 @7 p.m.
Miss Tacuarembó by Martín Sastre 06/10 @7 p.m.
Aniceto by Leonardo Favio 06/24 @7 p.m.
Shake your sorrows by Andres Ibañez Diaz Infante 07/08 @7 p.m.
ABOUT: Our Music, More Than a Language
Wednesday´s Movie Night at Institute of Hispanic Culture of Houston
In order to recognize the diversity of musical expressions in the region, the Institute of Hispanic Culture of Houston presents Our Music, More Than a Language, a selection of 16 contemporary Latin American films.
The inspiration of this film series is the music. Through different cinematographic proposals, we invite the public to discover the diversity of rhythms and the existing cultural heritage of the region. Extensive geography and cultural diversity are unified through a single language: music.
The film series consists of 16 films grouped into four parts:
CREATIVE WOMEN: Selection of films that recognize outstanding female creators and musical performers.
TO DANCE: Selection of films that emphasize music and dance as an expression.
MUSIC WITH STORIES: Selection of films whose main axis is a biographical story linked to music.
ORIGINAL SOUNDS: Selection of documentaries whose central theme is the music or sound of the Native peoples of the Americas.
The screenings are completely free and open to the public.
The film series runs from March til November, 2020, and are shown the 2nd and 4th Wednesday of each month @7 p.m.

Each movie includes English subtitles and free popcorn.
The Institute of Hispanic Culture of Houston is located on 3315 Sul Ross St., Houston Texas.
More info: ihch.org