About this Event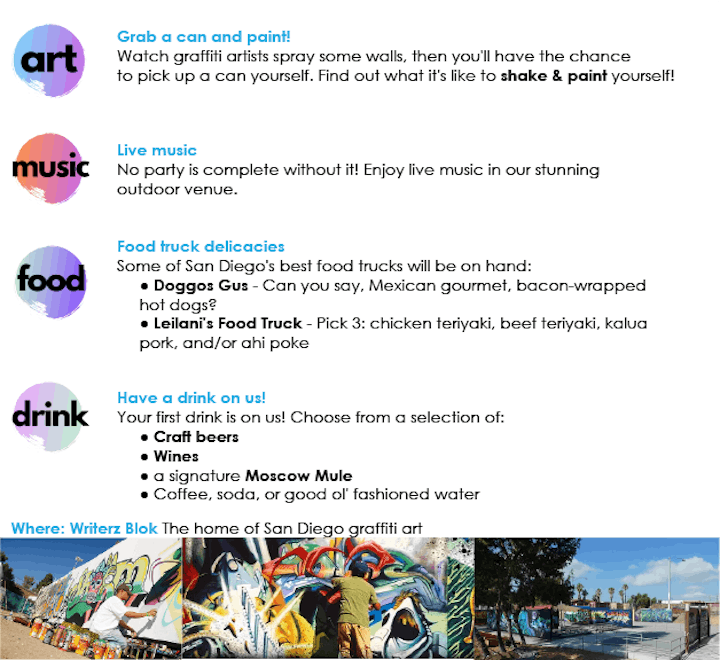 WHY SHAKE & PAINT? Your participation will help support of the protection of one of San Diego's great artistic landmarks: the walls of street art hidden under the 163 freeway in Mission Valley. The location is an historic site which has captured artists' imaginations for decades. Learn more HERE.
If you are unable to attend but would still like to donate, please visit our Donation page on PayPal.
We appreciate your support and thank you for your generosity!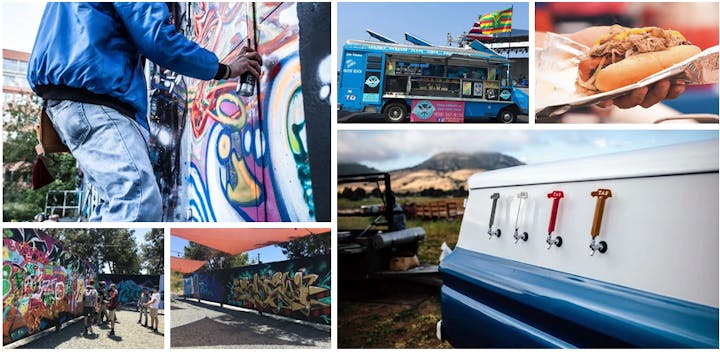 San Diego Cultural Arts Alliance is a registered 501(c)(3) non-profit organization. Contributions to SDCAA are tax-deductible to the extent permitted by law. SDCAA's tax identification number is 33-0819224.
Donations will be receipted less the fair market value (FMV) of a ticket, $25. For example, $100 will be receipted at $75.