Description
**STAND-BY LINE AVAILABLE**
Join us for an evening of poetry and performance as we honor Sonia Sanchez, the legendary poet, activist, and Schomburg Society National Ambassador. The evening takes its title and cues from Shake Loose My Skin: New and Selected Poems by Sonia Sanchez. The evening features poets Kevin Young, Aja Monet, Staceyann Chin, Cornelius Eady; authors Jacqueline Woodson, Walter Mosley; and performers Jadele, Nafisa Sharriff, Atiba Wilson, Edward Jones and Adanna Alexander. We will close the night with a reading by Sonia Sanchez.

Several of her books will be available in the Schomburg Shop and a reception will follow.
More about Sonia Sanchez from Poets.org:
Sanchez is the author of more than a dozen books of poetry, including Morning Haiku (Beacon Press, 2010); Shake Loose My Skin: New and Selected Poems (Beacon Press, 1999); Does your house have lions? (Beacon Press, 1995), which was nominated for both the NAACP Image and National Book Critics Circle Award; Homegirls & Handgrenades (White Pine Press, 1984), which won an American Book Award from the Before Columbus Foundation; I've Been a Woman: New and Selected Poems (Third World Press, 1978); A Blues Book for Blue Black Magical Women (Broadside Press, 1973); Love Poems (Third Press, 1973); We a BaddDDD People (Broadside Press, 1970); and Homecoming (Broadside Press, 1969).
Sanchez's books for children include A Sound Investment and Other Stories (1979); The Adventures of Fat Head, Small Head, and Square Head (1973); and It's a New Day: Poems for Young Brothas and Sistuhs (1971). She has also edited two anthologies: We Be Word Sorcerers: Twenty-five Stories by Black Americans (1973), and Three Hundred Sixty Degrees of Blackness Comin' at You (1971).
Among the many honors she has received are the Robert Creeley Award, the Frost Medal, the Community Service Award from the National Black Caucus of State Legislators, the Lucretia Mott Award, the Outstanding Arts Award from the Pennsylvania Coalition of 100 Black Women, the Peace and Freedom Award from Women International League for Peace and Freedom, the Pennsylvania Governor's Award for Excellence in the Humanities, a National Endowment for the Arts Award, and a Pew Fellowship in the Arts. In 2018, she received the Wallace Stevens Award, given annually to recognize outstanding and proven mastery in the art of poetry.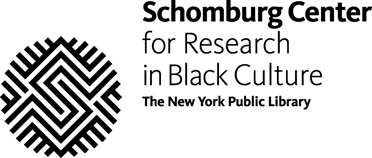 FIRST COME, FIRST SEATED
Events are free and open to all, but due to space constraints registration is requested. We generally overbook to ensure a full house. Registered guests are given priority check-in 15 to 30 minutes before start time. After the event starts all registered seats are released regardless of registration, so we recommend that you arrive early.

GUESTS
Please note that holding seats in the Langston Hughes Auditorium is strictly prohibited and there is no food or drinks allowed anywhere in the Schomburg Center.
AUDIO/VIDEO RECORDING
Programs are photographed and recorded by the Schomburg Center. Attending this event indicates your consent to being filmed/photographed and your consent to the use of your recorded image for any all purposes of the New York Public Library.
PRESS
Please send all press inquiries (photo, video, interviews, audio-recording, etc) at least 24-hours before the day of the program to Ayofemi Kirby at ayofemikirby@nypl.org.

Please note that professional photography and video recordings are prohibited without expressed consent.