Description
Shadow Breaker is the ultimate way to start your day: part movement meditation, part epic dance party... in a "pop up forest!" :-)

Using dance, Tai Chi, and sound vibration, we create an transformational healing experience that raises our spirits to new heights, creating a natural high without any alcohol or drugs!
We celebrate the end of the shadowy night with mindful movement, creativity, and communal intention. We dance and breathe together to create a field of energy that uplifts, inspires, and magnifies our collective potential.

We choose to transcend the darkness we are constantly being fed by the media and instead embracing happiness, togetherness, and play. We prioritizes the positive and powerful, and our lifestyle reflects it. Dust off the shadows, seize the light!

Rise and shine BRIGHT :-)
---
The Lineup
// Tai Chi & Primal Movement w/Jonathan Angelilli - 7 – 8am
// Dance Party w/ Amer FreeSyria Jandali- DJ: 8 – 9am
// Free Coffee, Healthy Juices, Breakfast Bars, & Treats
// Live Performance By Marc Forgione, Jonathan Angelilli, & the Pace Univ. Dancers
---
EVENT THEME: Enchanted Winter Forest
Behold, forest creatures! Winter is coming :-) Be you birds of paradise, prowling panthers or magical plants! Friendly fairies, naughty elves, shy sprites, happy gnomes, wild witches and warlocks, unicorns, warriors, and hunters!

Come dressed as your "Enchanted Forest" altar ego, power animal, or spirit guide! Leave a comment if you'd like some help discovering your inner animal :-)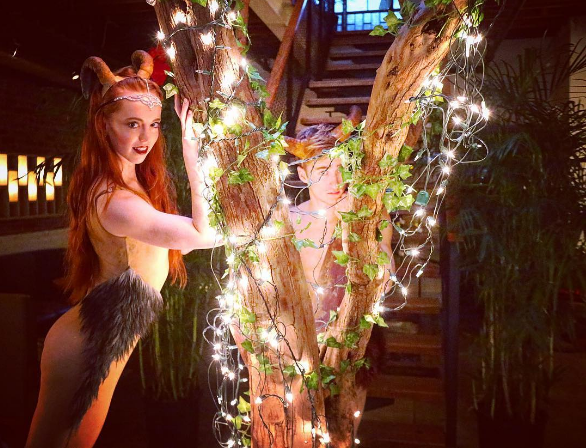 ---


Benefiting:
NYCDA, the non-profit that offers college scholarships to your dance artists.
Sponsors:
Iron Chef Marc Forione

Milene Jardine Chocolatier

Dopper
Kombrewcha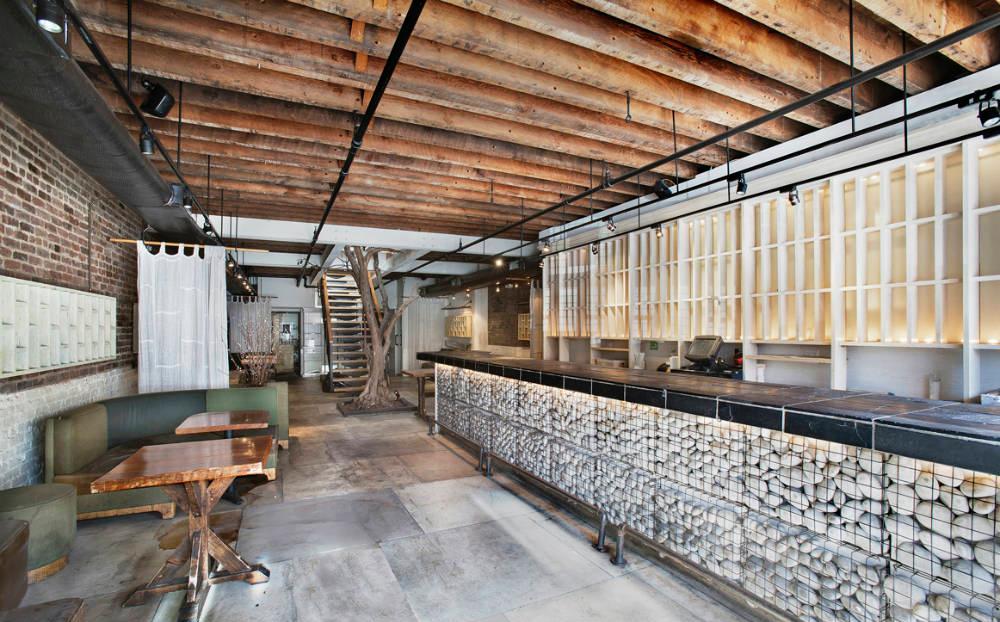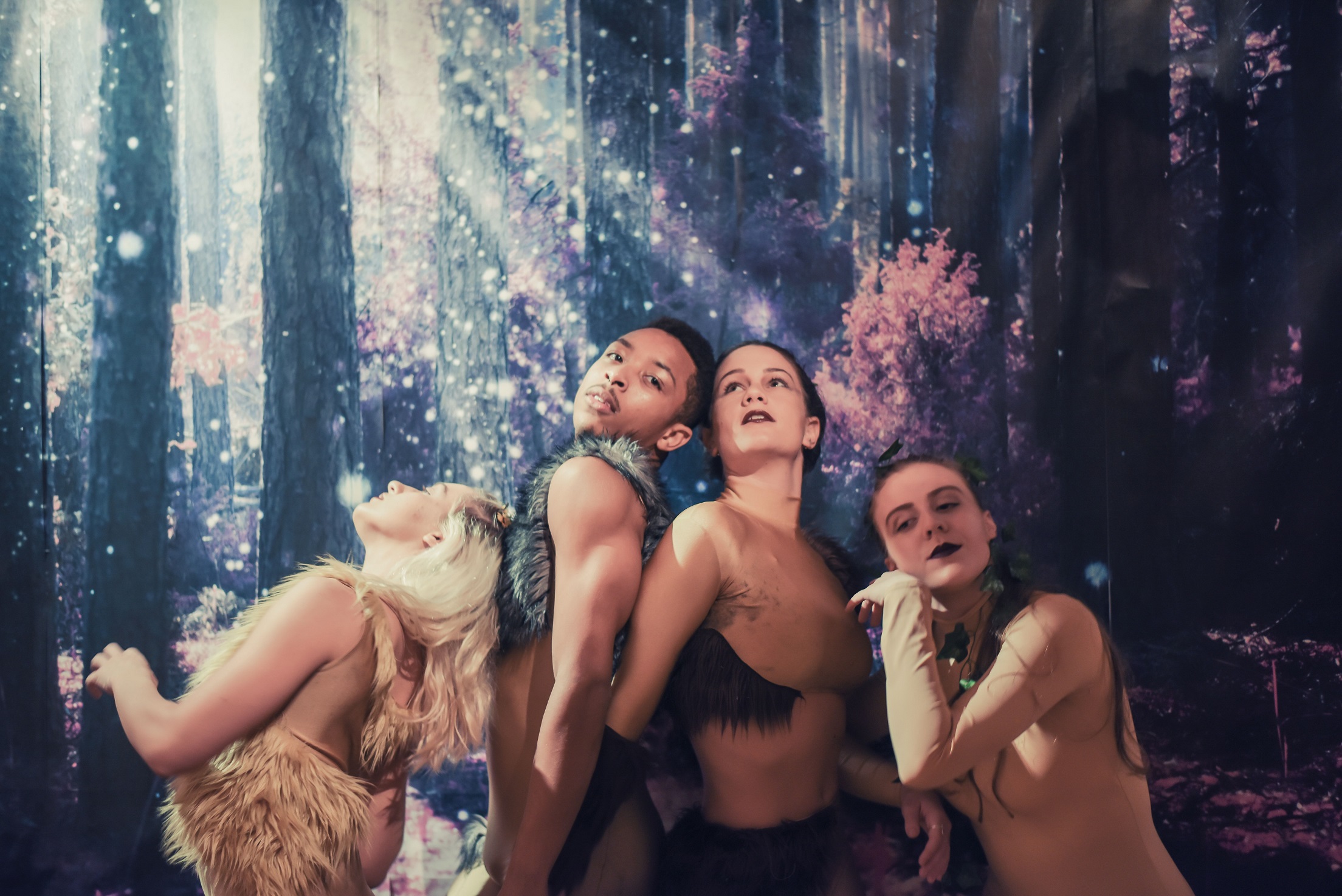 ---
---
---


Goals:
Social Alchemy - create a safe, inspiring space for people to explore, create, play together, and build community.

Group Healing - make prioritizing positivity, dance, and a healthy lifestyle easy, fun, and communal.

Do Good- raise money for NYCDA, the non-profit that provides college scholarships to talented dancers!
---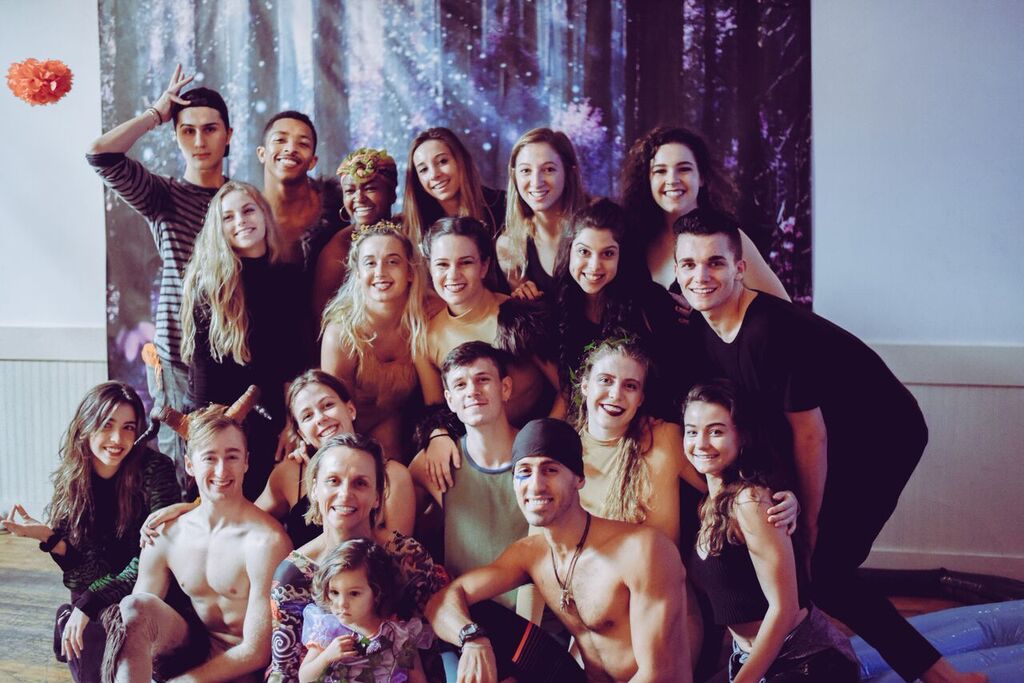 FAQ:
Who created ShadowBreaker?
This event is 4 years in the making! It is the dream and vision of husband and wife Jonathan Angelilli and Alexandra Damiani. Jonathan is a recovered addict whose recovery was built upon a foundation of 5 elements: Tai Chi, meditation, nature connection, ritual, and music. For the last 16 years he's worked as a holistic personal trainer, helping others overcome their own addictions and obstacles. He and Alexandra decided to create a special ritual that combines all five of these elements with a special catalyst - like rocket fuel - to activate them all: community.

Alexandra Damiani is a movement specialist and master dance instructor with three decades of experience exploring, perfecting, and teaching movement. She has trained with some of the very best dancers, teachers, and choreographers in the world and has developed a truly unique way of teaching movement that is powerful, accessible, and healing. She is also a 22nd generation lineage holder of the Dragon Gate School of Taoism and has integrated the healing art forms of Tai Chi and Qigong into her methods.
What is Tai Chi?
It is an ancient healing practices from China, based on Traditional Chinese Medicine, the same system that acupuncture and 5 elements system theory are a part of. Gentle movements and sounds are used to restore the body's "Qi" (pronounced "chee") or life force. When done in a group, the energetic power of Tai Chi is magnified.
Who is this for?
Anyone who wants to learn how to break through negative emotions (the shadow!), heal themselves naturally, and have fun in the process. Are you willing to prioritize the positive? Do you realize that "self-empowerment" can be fun, even sexy, and doesn't have to be so serious?
What is the "shadow"?
The "shadow" represents the darker aspects of psyche - pain, anger, frustration, depression - that is often caused by trauma or just watching the news and Facebook trends! Having a shadow is a natural part of being a human! But when you repress your shadow, it manifest through you in self-destructive ways, the most common of which is addiction. When you face your demons with compassion, however, they become you're allies instead of wreaking havoc on your life.
Should I dress up? As what?
Hell yes! And as whatever the eff you want :-) This is your chance to let your inner power animal out! And know that you will be welcomed into a loving and accepting community no matter what you look like and how you dress, so you might as well take some risks and go for it! Just avoid high heels and anything super cumbersome that you can't take off easily, you're gonna wanna be free to play, move, and break it down on the dance floor.
Help, I'm afraid of dressing up?
Good! That's a sign you can heal yourself through costume :-) Use this opportunity to confront your fears. What costume, mask, or outfit accent will allow you to heal yourself or express a part of yourself that needs to come out and play? Send us a message if you need help, ideas, or just a hand to hold and walk you through your own personal process.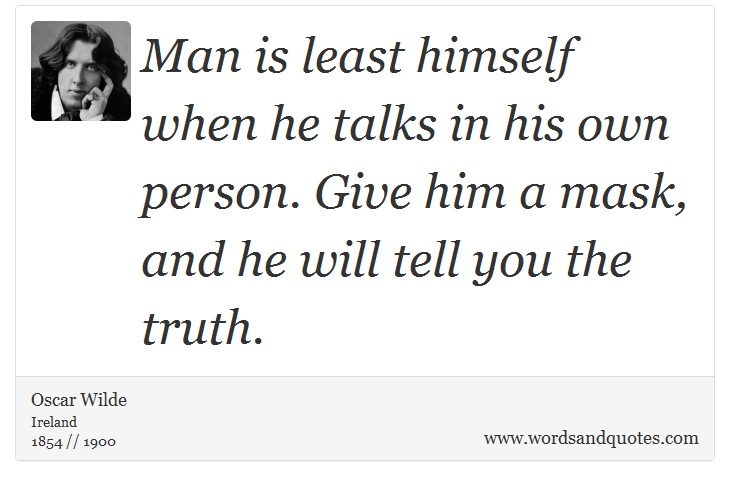 How is it that movement and sound can heal?
Trauma and negative emotions get "stuck" inside the body when we don't allow them to move through our system by feeling them. When this happens, the body (in it's infinite wisdom) will re-create the sensations of our trauma and sadness to give us the opportunity to feel them again; you have to feel it to heal it! The human body is made up of hundreds of trillions of cells, all vibrating. Using movement and sound vibrations allows these emotions to move through our body and release. Western science has confirmed the direct link between movement and healing trauma, most notably through the work of Dr. Peter Levine (Somatic Experiencing), Dr. Candance Pert ("Molecules of Emotion"), and Gary Craig (Emotional Freedom Technique).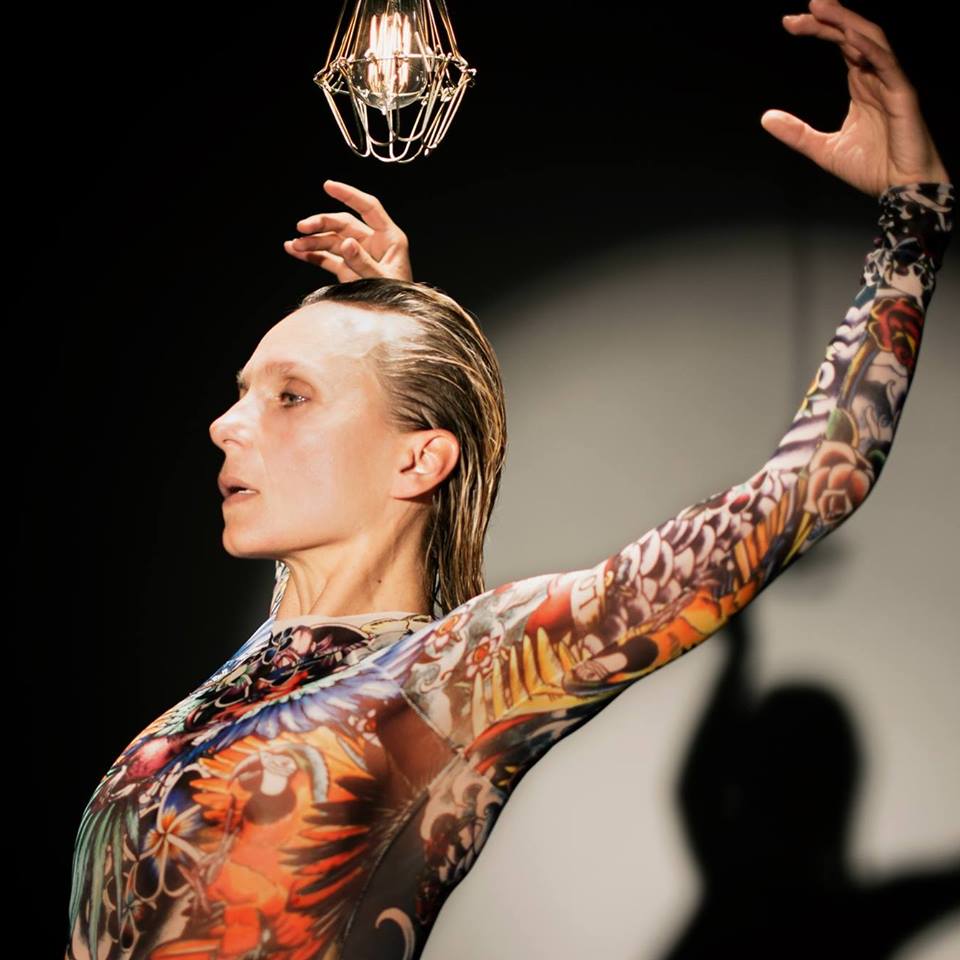 Photo by Taylor Rosenberger
Please note tickets are non-refundable!