Location
Camp Hidden Valley
4722 Mellow Road
White Hall, MD 21161
The mid-Atlantic's premiere camping music festival just one-hour north of Baltimore. More than 20 bands on 2 stages over 2 nights.
About this event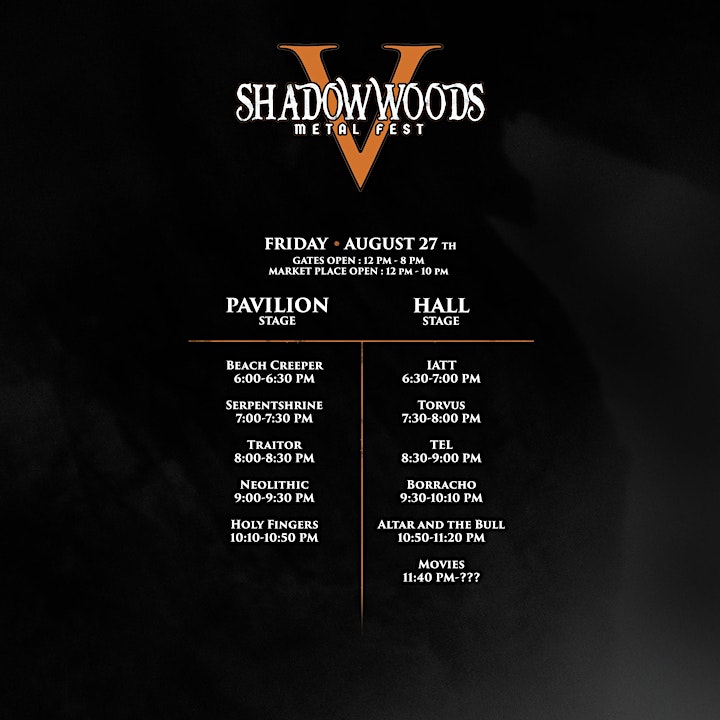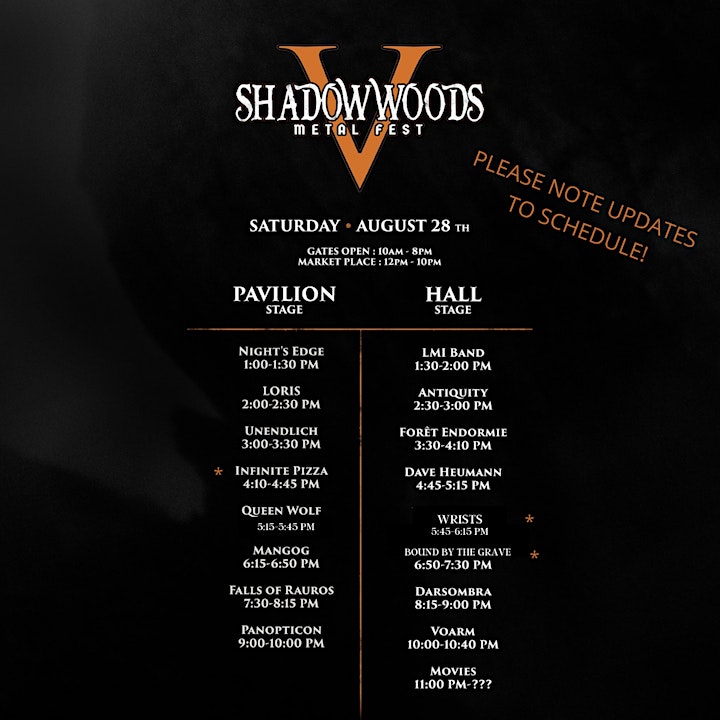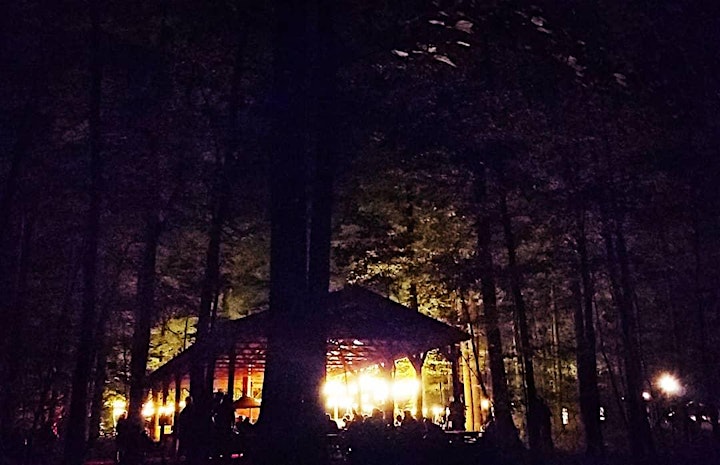 Policy update testing and masking required -- please read to the end.
AFTER MUCH CONSIDERATION, CONSULTING WITH EXPERTS AND WITH AN ABUNDANCE OF CAUTION
We are now requiring Covid testing for everyone attending Shadow Woods. Attendees who test positive will be asked to leave and ticket refunds will be handled on a case-by-case basis.
Rapid Covid testing will be available on-site throughout the duration of the fest. You may be tested multiple times if you wish at your own expense of $20 per test.You can also obtain your own testing. Testing must be conducted by a state-sanctioned lab. You must be tested and resulted within 48 hours of arrival.Everyone attends the fest at their own risk. Understand that if you have unvaccinated people in your life that even if you are vaccinated you could potentially put them at risk for Covid.Vaccination is strongly encouraged for all attendees. Please still bring your proof of vaccination.
Unvaccinated people attend at additional risk to themselves and others. Masking will be required indoors. Free masks will be available. Security will enforce this and anyone choosing not to comply will have to leave with no refund.
Thanks for your compliance with this policy. We want everyone to be safe. We also want the fest to go on as planned. We hope you know that we have everyone's best interests at heart!
STUFF YOU NEED TO KNOW:
AGE: As in the past, the event is 21 and up.
BOOZE: No outside alcohol will be permitted. NONE. There will be an alcohol vendor on site.
PETS: No Pets.
SMOKES: Pick up your butts.
TRASH: Leave no trace! Pack it all out!
FOOD: There will be food vendors on site including vegan. You may also bring your own food and cook with propane stoves only. Don't bring in any glass containers.
FIRE: No individual campfires. NONE. There are several bonfires that will be great gathering spots throughout the camp.
For the best experience, get to know some veteran attendees and have your questions answered by experts on the Facebook group FRIENDS OF SWMF.
Photos courtesy Ryan Copeland and Deer Creek Preserve Events.