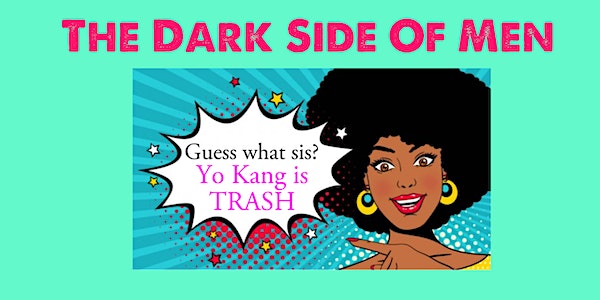 SHADOW SIDE OF MEN MINI COURSE + SEX WORK 101: Real truth from a sex worker
YES, MEN ARE DANGEROUS. DON'T CONTINUE TO BE SILLY AND CLUELESS ABOUT WHO THEY REALLY ARE. WE HAVE TO LIVE AROUND THEM SO BE PREPARED.
About this event
Hi dolls ❤️ I started my sex work journey in 2017 & it's been nothing but freedom and prosperity for me. I started my classes in 2018 & I have helped many women to leave their dead end jobs and become true bosses. I also help women to open their eyes to the truth about males. I have recordings that I will share with you to prove to you that there is a shadow side that they do not reveal to the women in their lives. They share these dark secrets with other men & sometimes with sex workers. I'm opening my class again to new members who are ready to take charge of their lives and income. We are women. We are born with everything that we need to be rich happy safe and successful. I'm a phone sex operator, webcam model & adult content creator. Every bit of my income comes from online work. Everything is virtual and by phone. This is a billion dollar industry & you have a right to a piece of that pie. It is your birthright. Take it. If you don't feel that the adult entertainment industry is for you that is ok. But at least you'll walk away with the secrets that they share with me. Join this online class and be ready to take notes. In this class we will discuss the dark side of men in the first hour, then in the second hour of class I will give you the info on how to get the money.