Shades of Beauty Summit 2019
Description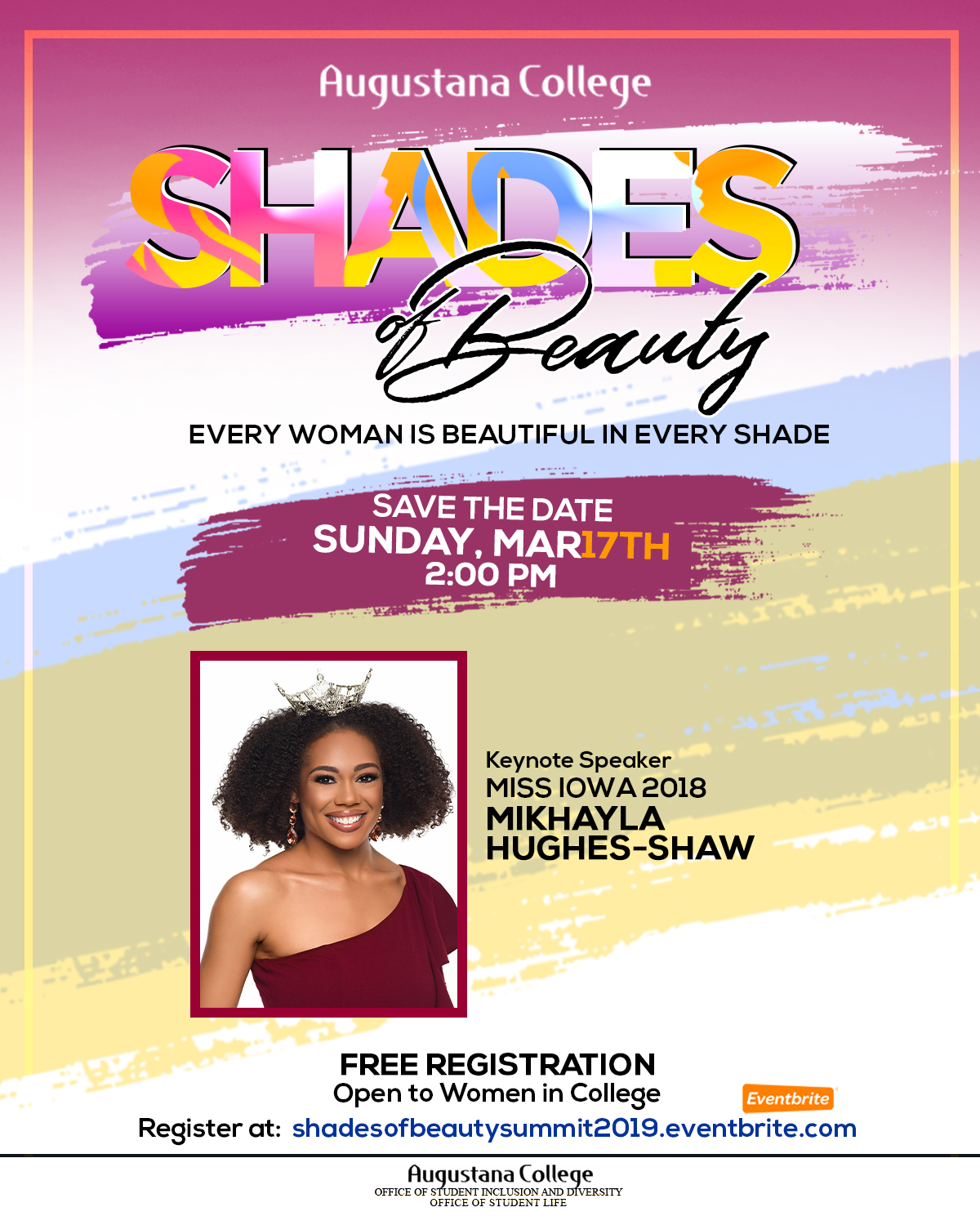 Office of Student Inclusion & Diversity and Office of Student Life is partnering to launch the first ever Shades of Beauty Summit at Augustana College on Sunday, March 17, 2019.
The Shades of Beauty Summit will be a gathering of all women in college to share, discover and celebrate their total beauty. The goal for this summit is to provide an event that will reach past cultural differences, uniting women and empowering them to love who they are, the way that they are.
The keynote speaker is Miss Iowa 2018, Mikhayla Hughes-Shaw. Mikhayla is a native of Rock Island, IL and student at the University of Iowa. Break out sessions and speakers will engage in topics such as self-care, self-confidence, self-development and self-love.
The Shades of Beauty Summit will strive to change society's definition of "beauty" for women. We believe that beauty is found in every woman in every shade. As the first summit of its kind, we seek to bring women together and inspire them to celebrate their authentic selves.