Description
Shabbat Service and Dinner with Rabbi Chen Ben-Or Tsfoni
Co-Sponsored by the Israel Committee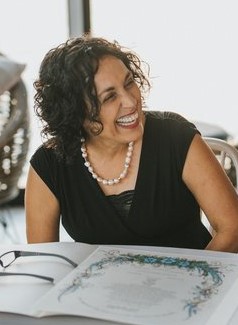 Friday, March 29 at 6:30 PM (Shabbat Services) and 7:30 PM (Dinner)
Rabbi Chen Ben-Or Tsfoni, rabbi of Beit Samueli – Kehilat Raanan in Raanana, our sister congregation in Israel, will give the d'var Torah at the Friday evening Shabbat service. Following the service, Rabbi Tsfoni will speak at a Shabbat dinner about her congregation and the Reform movement in Israel.
Contact: Cookie Mandell, cmandell@templerodefshalom.org
Cost: $12 per Temple member (adult), $15 per non-Temple member (adult). Shabbat Services are free and open to the public.
RSVP by March 27

Please email us if you need any accommodations to participate in this event.