Shabbat Israeli in Queens, Purim Style

Saturday, March 3, 2018 from 7:00 PM to 10:00 PM (EST)
Event Details
בואו לחגוג את פורים עם קהילת קווינס מוצ"ש (שישי) ישראלי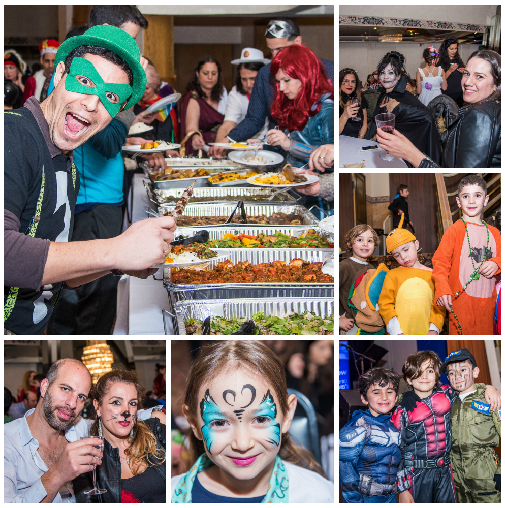 מתי? מוצ"ש, מרץ 3, בשעה 7 בערב.
כמיטב המסורת: משתה כיד המלך, פעילויות מדליקות לילדים, מוסיקה וריקודים וכמובן - תחרות תחפושות משפחתית עם פרסים משגעים!
מהרו לקנות ולשריין מקומות כי אין מצב שאתם מפספסים!
מחיר בקניה מוקדמת (עד ה-20 לחודש)
מבוגר $27
ילד (מגיל 5) $15
מחיר בקניה מאוחרת: (פברואר 21 - פברואר 27)
מבוגר $30
ילד $18 
*ילדים מתחת לגיל 5 לא משלמים 
** לא תתאפשר רכישת כרטיסים לאחר פברואר 27.
*** לא תתאפשר רכישת כרטיסים בדלת.
IAC Shabbat Israeli is where Israeli and Jewish Americans create a shared experience around the Dinner table. Includes Israeli traditions, delicious dinner and Shira Betzibur (sing-along)
This events includes a special PURIM theme!
Don't miss out on this year's Purim Special! Face painting - special DJ and a family costume competition with special prizes for winning families. 
When & Where

Forest Hills Jewish Center
106-06 Queens Boulevard
Queens, NY 11375


Saturday, March 3, 2018 from 7:00 PM to 10:00 PM (EST)
Add to my calendar
Organizer
We are here to serve the dynamic Israeli-American community in New York through cutting-edge and innovative programs for every age group.
Our community building initiatives keep with IAC's mission of bolstering the Israeli-American community to strengthen the Jewish and Israeli identity of the next generation, engage in outreach to the Jewish-American community at large, and reinforce support for Israel. Through the IAC Grant Program, we also offer support to local Israeli-American initiatives that fulfill our mission.
 
Stay tuned for upcoming events, and please feel welcome to be in touch with us.
We look forward to engaging the Israeli-American community in New York as we build community for tomorrow.