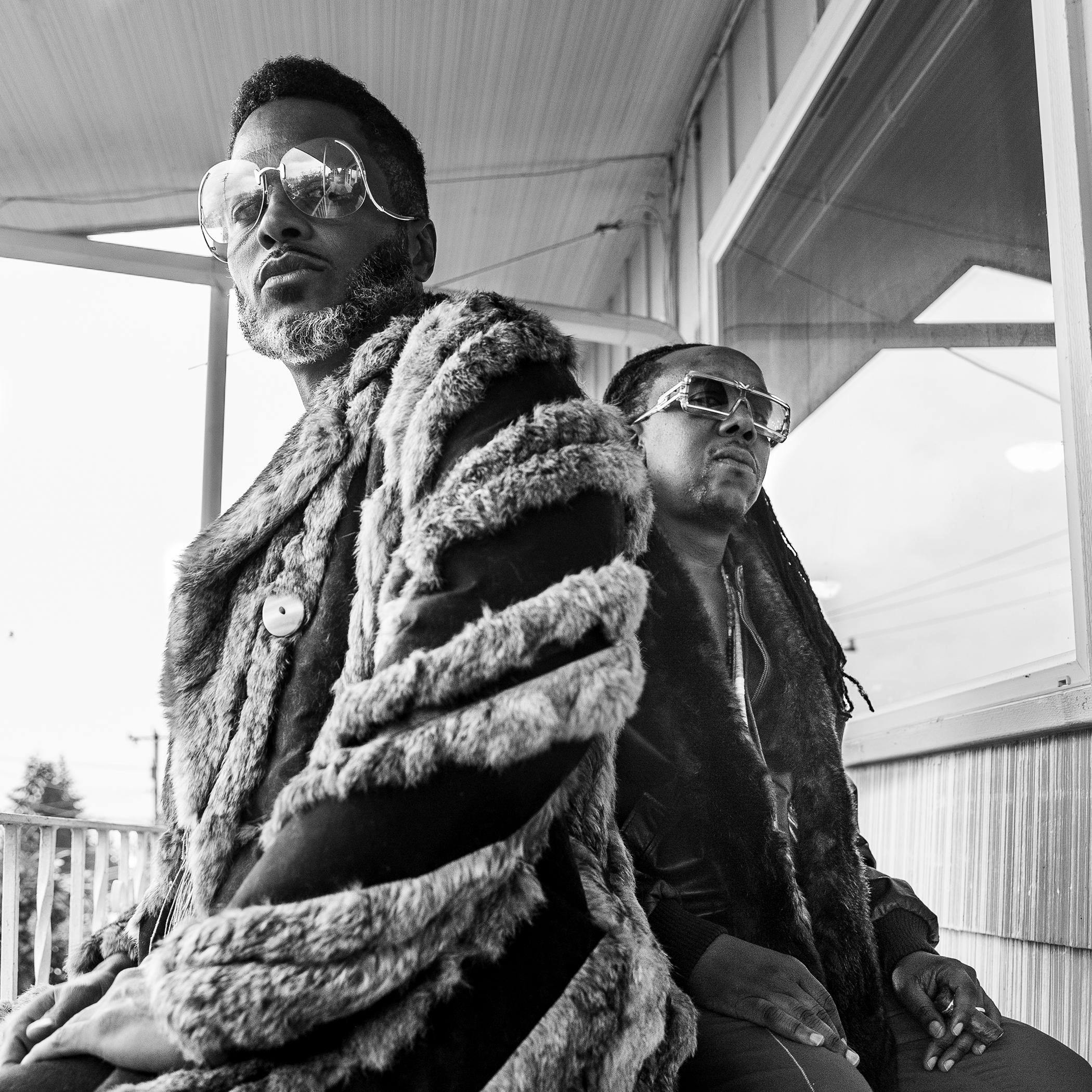 About this Event
---------
Enigmatic hip-hop crew SHABAZZ PALACES have crash landed. The first of their kind to be signed to Sup Pop, SHABAZZ PALACES pride themselves on the elusiveness of their mystical and otherworldly production not usually found in today's hip-hop/rap. Comprised of DIGABLE PLANETS member Ishmael "Butterfly" Butlet and Tendai Maraire, son of the famous mbira player Dumisani Maraire, the duo has just released two full length albums in 2017, Quarez, Born on a Gangster Star and Quarez vs the Jealous Machines; both albums chronicling the journey of Quazarz, a celestial being trying to navigate the harsh reality of life on Earth. In our opinion, it sounds a lot like an autobiographical tale of the duo themselves maneuvering through reality as the interstellar musicians that they are. Come witness true extraterrestrial thump. 
Four-headed up and coming experimental hip/hop band LEAF SET fuses elements of trap, punk and rap to create an insanity mind stew of sonic debauchery. Hot off their second project, FILM, following the inaugural success of their first hit single – Drone, LEAF SET has become a force in Chicago's underground hip/hop world having spent time collaborating with members of Noname, Smino, Phoelix and Rayvn Lanae's live band. With a fiercely raw and passionate live performance, the time is now to get behind the SET.  
DJ Jill Hopkins of Vocalo spinnin' the hits to get everyone primed and grimed before the show starts.