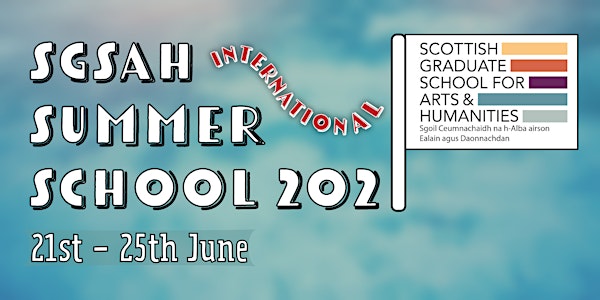 SGSAH International Summer School 2021
These workshops and seminars are aimed at Arts & Humanities PhD researchers across the globe. The time zone of each event is British Summer
About this event
For the first time, an International Summer School programme will be running alongside the SGSAH Summer School (21 - 25 June 2021).
The International Summer School workshops are aimed at Arts & Humanities doctoral researchers across Europe and the globe, including Scotland. To view the programme for the International Summer School, click here.
Please note that there are two types of tickets for each event - there are tickets for researchers in Scotland, and tickets for researchers studying outside of Scotland. Please only select the relevant ticket type.
To be added to a waiting list for an event, please email admin@sgsah.ac.uk.