Description
Join us in Cincinnati for this year's SGP Community Day!
Our world is changing rapidly and sustainability is at the forefront of these changes. The print industry, which was once one of the least sustainable industries, and is being revitalized by the sustainability market and its opportunities for innovation and growth.
Community Day is the Sustainable Green Printing Partnership (SGP)'s premier annual conference for thought leaders in the sustainable printing industry. The day-long event brings printers, suppliers and Fortune 500 brands together to advance sustainability in the graphic communications industry. Through focused roundtable discussions and networking opportunities, the event creates a community of practice that allows participants to connect, learn and build a new future for print.
This year's event coincides with SGP's 10th anniversary so we are inviting all SGP members* and VIP guests to attend a networking gala dinner the night of November 14 to celebrate our accomplishments.

Conference: November 14 8am - 5pm
8 am to 8:30
Coffee and Registration
8:30 am
Conference Welcome & Opening Remarks
8:45 am – 9:30 am

Keynote: "Building a Community: The Heart and Engine of Sustainability"
9:30 am to 10:30 am
Panel Discussion: State of Sustainability – Instore Retail
Last year, a joint initiative on recycling plastics from retailers at the store level was launched. How far have we come? Is there recycling access at the store level? Join the panel for a lively discussion about the initiatives that are underway and, most importantly, the role you can play to move this project and dialogue forward.
Libra Balian, Retail Marketing Consultant/Chair, SGP Brand Leader Committee

Erin Hiatt, Director of Energy, Sustainability and Research, Retail
10:30 am to 11 am
Networking Break
11 am to 12 pm
Panel Discussion: State of Sustainability – Plastics & Packaging
Packaging and recycling is at the top of everyone's minds. Utilizing recycled content as well as recyclable materials for packaging continues to gain attention from all sectors. What is the current landscape? What has been the impact of the ban of sending waste to Asia? We explore positive steps that have been made in this arena and ways that we can keep pushing the envelope.
David McLain, Market Development Manager, Printpack

Ashley Hood-Morley, Director, Sustainability, Plastics Industry Association
12 noon to 2 pm
Lunch and Roundtable Discussions
2 pm to 3 pm
Panel Discussion: State of Sustainability – Textiles
The world of textiles is changing. Not only for use in clothing, but also in all types of signage. What do we know about the changes in this diverse market space? Join us for an engaging conversation about the manufacturing, recycling and use of alternative materials in this vibrant market space.
3 pm to 3:30 pm
Networking Break
3:30 pm to 4:30 pm
Panel Discussion: State of Sustainability – Events and Building Graphics
Walk into any building and you see printed interiors and fabrics. Visit a trade show and you see graphics in the booth as well as around the floor. There is a growing interest in using sustainable materials and suppliers for this industry sector. In this energetic discussion, panelists will discuss where the market is and where it is going.
4:30 pm to 5:00 pm
Conference Wrap Up
Gala Dinner: November 14 6pm-9pm
The networking dinner will be from 6-9pm the evening of November 14th directly after the conference. It'll be held at the Renaissance Cincinnati Downtown Hotel, the same hotel as the conference. There will be a short cocktail hour beforehand from 5-6pm.
Hotel Room Reservations
Take advantage of our discounted group rate by reserving your hotel room online here.
Act fast! The discount expires October 23rd.
Questions? Email us at communityday@sgppartnership.org for questions about registration, accommodations and more.
Platinum Sponsor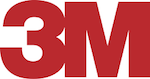 * SGP Community members include SGP Applicants, SGP Patrons (number depends on level), SGP Printers, SGP Brand Leaders and Print Buyers, and SGP Resource Partners. While the 10th anniversary gala is by invitation only, members of the public are encouraged to attend the day-long conference.