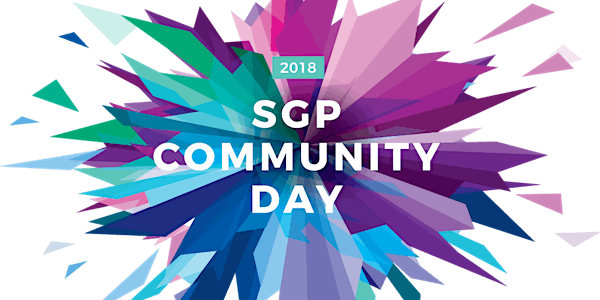 SGP Community Day 2018
When and where
Location
Renaissance Cincinnati Downtown Hotel 36 East Fourth St Cincinnati, OH 45202
Refund Policy
Refunds up to 7 days before event
Description
Join us in Cincinnati for this year's SGP Community Day!


Conference & Gala Dinner
Our world is changing rapidly and sustainability is at the forefront of these changes. The print industry, which was once one of the least sustainable industries, is being revitalized by the sustainability market and its opportunities for innovation and growth.
Community Day is the Sustainable Green Printing Partnership (SGP)'s premier annual conference for thought leaders in the sustainable printing industry. The day-long event brings printers, suppliers and Fortune 500 brands together to advance sustainability in the graphic communications industry. Through focused roundtable discussions and networking opportunities, the event creates a community of practice that allows participants to connect, learn and build a new future for print.
This year's event coincides with SGP's 10th anniversary so we are inviting all SGP members* and VIP guests to attend a networking gala dinner the night of November 14 to celebrate our accomplishments.

---
Conference: November 14 8am - 5pm
8 am to 8:30
Coffee and Registration
8:30 am
Conference Welcome & Opening Remarks
8:45 am – 9:30 am

Keynote Speech
"Building a Community: The Heart and Engine of Sustainability" by Ryan Mooney-Bullock, Executive Director, Green Umbrella Regional Sustainability Alliance
The keynote speech will address the state of sustainability, how it has evolved, and the role that collaborative, cross-sector partnerships have in advancing it.
9:30 am to 10:30 am
Panel Discussion: State of Sustainability – Instore Retail
Recycling of instore retail graphics continues to grab notice. Has any progress been made to offer access to stores to recycle their materials? Our panelists, Erin and Libra, are at the forefront of this debate. Hear how both are working to change the dynamics of instore recycling. Time now to talk about next steps – steps you can take to help move this needle forward.
Libra Balian, Retail Marketing Consultant/Chair, SGP Brand Leader Committee

Rosalyn Bandy, Environmental Director, TLMI
10:30 am to 11 am
Networking Break
11 am to 12 pm
Panel Discussion: State of Sustainability – Plastics & Packaging
The China Ban on accepting plastics for recycling continues to have dramatic implications on the graphic communications industry. Companies are finding that they no longer have access to recycling markets. Are there options? What can be done? Our panelists work to push the envelope to discover alternative pathways for plastics, packaging and recycling. Discover how working together the industry can make a difference.
David McLain, Market Development Manager, Printpack

Ashley Hood-Morley, Director, Sustainability, Plastics Industry Association
12 noon to 2 pm
Lunch and Roundtable Discussions
2 pm to 3 pm
Panel Discussion: State of Sustainability – Textiles
More and more we see a move towards fabric signage. Why? Does this move the needle of sustainable print operations? What is the landscape for recycling of printed fabrics? Our panelists have been working to discover new markets for recycling and new materials.
Paul Glynn, Manager of Operations & Services, Designtex

Mike Compton, Product Marketing Manager, Top Value Fabrics
3 pm to 3:30 pm
Networking Break
3:30 pm to 4:30 pm
Panel Discussion: State of Sustainability – Events and Building Graphics
Green meetings. What are they and why is this phenomenon growing? And, most importantly, what are the implications for the printing industry. How can we work with the centers and other meeting arenas to help them meet their sustainability goals and objectives? Time for a lively discussion on moving the discussion forward. Join us?
Joe Stapley, National Accounts Manager, Noble Environmental Technologies

Marci Kinter, Vice President – Government & Business Information, Specialty Graphic Industry Association
4:30 pm to 5:00 pm
Conference Wrap Up
---
Evening Gala Dinner: November 14 6pm-9pm
This year's event coincides with SGP's 10th anniversary so we are inviting all SGP members* and VIP guests to attend a networking gala dinner to celebrate our accomplishments.
The networking dinner will be from 6-9pm the evening of November 14th directly after the conference. It'll be held at the Renaissance Cincinnati Downtown Hotel, the same hotel as the conference. There will be a short cocktail hour beforehand from 5-6pm.
---
Hotel Room Reservations
Take advantage of our discounted group rate by reserving your hotel room online here.
Act fast! The discount expires October 30th.
Questions?
Email us at communityday@sgppartnership.org for questions about registration, accommodations and more.
Platinum Sponsor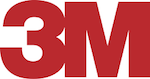 * SGP Community members include SGP Applicants, SGP Patrons (number depends on level), SGP Printers, SGP Brand Leaders and Print Buyers, and SGP Resource Partners. While the 10th anniversary gala is by invitation only, members of the public are encouraged to attend the day-long conference.