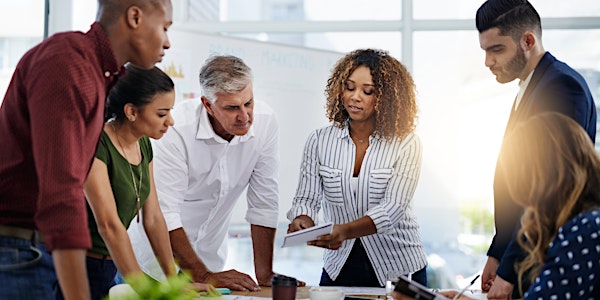 SGO Lunchtime Webinar: How to Be an Ally
Refund Policy
Refunds up to 7 days before event
Description
The word 'ally' is tossed around a lot, particularly when talking about diversity and challenging situations at work. We suggest that people seek out allies, whether in relation to handling a difficult situation at work, getting your ideas heard in meetings, or having support as an underrepresented minority. But what exactly is an ally? What does it mean to be an ally, and how should someone signal their commitment to this role? Is it enough to simply self-identify as an ally, or are there proactive ways to embody this role?
In this webinar, we'll explore these questions, and offer some thoughts on best practices around being an ally.
Who should attend?
Everyone who wants to learn more about how to be an ally! Individual contributors, people managers, human resources, recruiters, directors - All genders are welcome!
About the facilitator: Jared Karol
When Jared, a straight white male who grew up in the eighties in the San Diego suburbs, was fourteen his father told him he was gay. His high school and college years were spent navigating what that meant to him personally, socially, and politically. At age 27, his father died of AIDS. This loss solidified his perspective on allyship. He has spent his entire career in education, communications, tech, and social entrepreneurship collaborating with people who share his views on what it means to be an ally, and who share his values of connection, inclusion, equanimity, and empathy. The last two years, as the Founder of Storytelling for Good, Jared has helped dozens of mission-driven individuals and organizations tell more compelling and empowering stories; he has written extensively on diversity and inclusion and social justice issues; and he has facilitated workshops, trainings, and panels through the lenses of storytelling and equity––all with the goal of building a more inclusive and compassionate world.