SF's Winterfest Beer & Comedy Festival 2022 at Speakeasy Brewery
San Francisco's iconic Speakeasy Brewery throws open its doors for a month-long pop-up indoor/outdoor comedy fest w/ $5 pints & rare flavors
When and where
Location
Speakeasy Ales & Lagers 1195 Evans Avenue San Francisco, CA 94124
Refund Policy
Contact the organizer to request a refund.
Eventbrite's fee is nonrefundable.
About this event
Speakeasy Ales & Lagers has been defiantly brewing small batches of beer in San Francisco's Bayview-Hunters Point neighborhood since 1997.
Come celebrate this legacy with a special month-long pop-up comedy festival every Friday night.
It's an indoor/outdoor festival with an outdoor comedy stage, food pop-ups, Oktoberfest-themed food specials along with 50% off cans, an exclusive and rare lineup of Speakeasy beers that are just $5 .These are the freshest pints you can get in San Francisco since they're right from the brewery's taps.
Oktoberfest Beer & Comedy Festival 2022
FRIDAY NIGHTS ** NEW DATES ADDED **
Outdoor comedy stage
Indoor/Outdoor Festival - Inside the speakeasy bar, or outdoors with Oktoberfest-style communal picnic seating
Enjoy a 70-90 minute show with 4-5 comics on the bill with credits like Cobbs, Punchline, SF Sketchfest, Clusterfest and Outside Lands.
Rare lineup of seasonal Speakeasy Beers you can't find anywhere else, along with classics like Big Daddy and Prohibition Ale
21+ Only
Event is dog-friendly
Doors at 7pm, Shows at 8pm
The Taproom actually opens at 3pm if you'd like to get a head start
Dress Warmly (or bring someone to snuggle with!) Although we have a covered tent, the weather in San Francisco is, of course, unpredictable.
THE COMEDY - OUTDOOR STAGE W/ HELLAFUNNY
Each week is a new handpicked lineup of top local comics (along with some visiting special guests) who regularly perform at clubs like Cobb's, Punch Line, shows like Crazy Funny Asians, HellaFunny Live at Thrive City or have performed at festivals like SF Sketchfest, Clusterfest or Outside Lands.
VIP "SHOUT OUT" OPTION - Want to wish someone an unforgettable happy birthday? Want one of the comics to say hi to your date? Or want to feel the burn and have a comic roast someone in your group? One of our comics will give you a special shout out from the stage. Limited to maximum of 2 per show.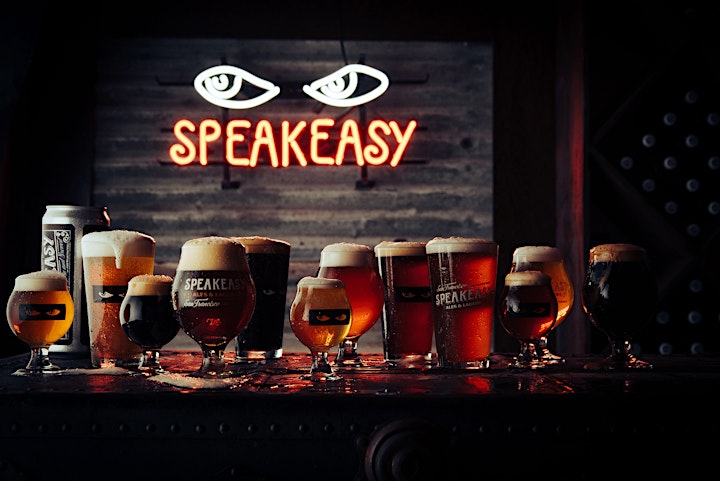 THE BEER
Enjoy some of the freshest beers in San Francisco, since they come right from the Brewery's own taps. Plus we'll have some rare seasonal beers that are difficult to find anywhere else. (Beer choice subject to availability). The taproom opens at 3pm for those looking for a head start
SEASONAL BEER: Czech Black Lager / Grain: Pilsner Malt, Blackprinz, Chit Malt, Midnight Wheat, & Roasted Barley. Hops: Tettnager
Prohibition Ale Red Ale - American Amber / Red - 6.1% ABV 45 IBU - Prohibition strikes a perfect balance between malts and hops, with its roasted caramel notes and dry, clean finish. GABF 2013 Gold Medal Winner in the Amber/Red Ale category.
Blind Tiger Imperial IPA IPA - Imperial / Double - 10.3% ABV 100 IBU - Aggressively hopped with an array of West Coast hops, Blind Tiger explodes with citrus flavors of citrus peel & grapefruit. Its bold hopping carries a resinous bite and a clean, dry finish.
Big Daddy IPA West Coast IPA - 6.5% ABV 60 IBU - Big Daddy IPA is a balanced West Coast IPA with bright floral, piney aromas and a citrusy, crisp finish.
Mystic Haze IPA - New England / Hazy - 7.1% ABV - A Hazy IPA that exudes pear and red apple in the nose with a hint of grapefruit and herbal dankness. Dry hopped with Bravo and Calypso hops. Hops: Apollo, Bravo, Calypso Malt: Pilsner, Wheat, Flaked Oats, Flaked Rye.
Town & City IPA - Imperial / Double - 8% ABV - Ultra dank hazy west coast IPA.
Lady Justice German Pilsner - grain: Pilsner Malt, & Biscuit Malt - hops: Czech Saaz & Tettnager
GETTING THERE
The brewery is located at 1195 Evans Ave. in the Bayview in San Francisco. Muni is super easy, with the 15, 19, 44 and 54 all stopping close by. If you're taking BART, then hop on thee T-Third Metro which will drop you off at Third & Evans, just a few minutes walk. Parking is typically fairly easy in this neighborhood compared to the rest of San Francisco. And uber/Lyft and taxis are always a great option.
Muni: The easiest way to Muni is to take the T Line that comes to 3rd St, transfer to the 44 bus on Evans Ave, and hop off on Keith St.
Parking: There is public street parking on Keith St and Fairfax Ave.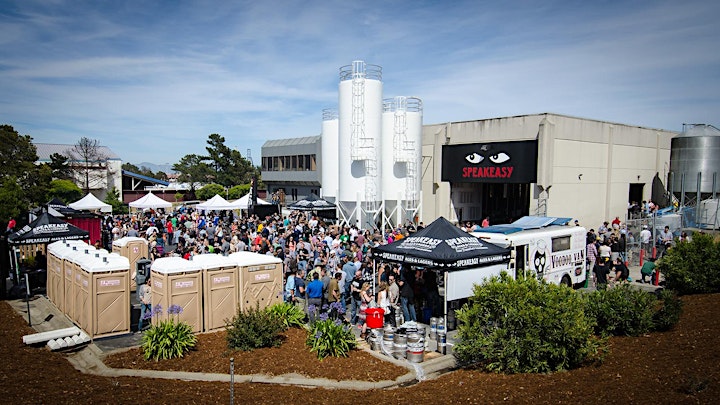 ABOUT SPEAKEASY BREWERY
The brewery started with a single iconic beer, still made today, called Prohibition Ale. The hoppy amber beer embodies the spirit of bootleggers and gangsters who persevered when America's taps ran dry. The brewery quickly gained a loyal following with bold, complex beers, and striking 1920s imagery. In 1999, Big Daddy IPA was added to the lineup and became San Francisco's best-selling IPA. The beer is still Speakeasy's kingpin, representing 40% of the brewery's sales, among a wide array of acclaimed beers, from session ales to bourbon barrel-aged imperial stouts.
During the early years, Speakeasy would open the brewery to family, friends, and beer lovers on legendary Friday nights. Fresh beer flowed from the cold box and live music filled the air. But as the brewery grew, the party space dwindled, and the Speakeasy Taproom opened in 2013. It now serves thousands of thirsty followers, who can step back in time and relax with a beer, or dip into the medicine cabinet and grab a six-pack to go.
The brewery's humble beginnings delivering hand-filled kegs out of the back of a van are long gone. Speakeasy now works with more than twenty distributors across the West Coast and throughout the United States. The brewery's original fifteen-barrel brewing system was also replaced in 2015 during a major expansion, which included a sixty barrel brewhouse, centrifuge, malt handling system, canning line, and an additional 1,200 barrels of fermentation capacity.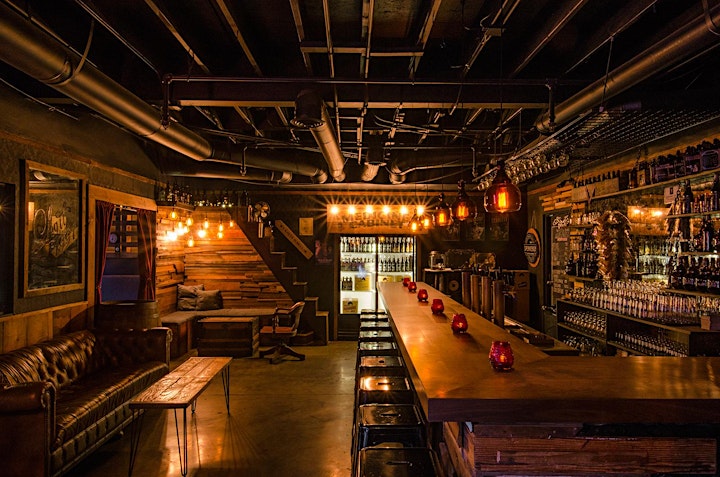 FAQ
Is proof of vaccination or masks required? No. Currently the San Francisco health guidelines do not require vaccines or masks at indoor venues. If you are not feeling well, however, we recommend you stay at home.
What time do doors open? Doors open at 7pm with the show starting around 8pm..
Do the shows start on time? Pretty close! We try to start each show within 10-15 minutes of the start time. So arrive early if you can! We want you to have a great time!
How late do the shows run? The show is scheduled to run until 9:30p to 9:45p, giving you enough time to easily get home via BART or Muni
Is the event 21+? Yes. Due to licensing restrictions the event is 21+ only.
Are dogs allowed? Yes! Well-behaved pooches are welcome both inside the taproom and outside
Refund Policy
What If i can no longer make it? We know that sometimes plans change, and want to be as flexible as possible.
As long as you let us know at least 1 hour before the show we are happy to issue you a credit towards tickets to a future comedy show of your choice (for any show Funcheap hosts on Eventbrite at any of our venues) good for up to 1 year.