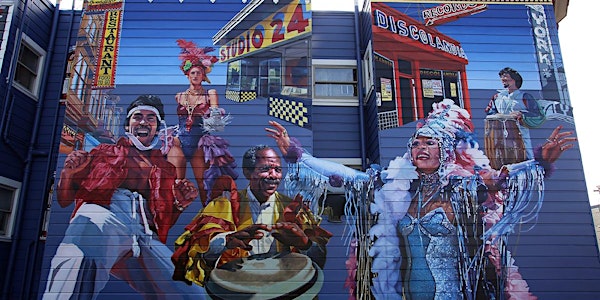 SF's 2022 Latino Heritage Celebration: Unity through our Diversity
Join us again from September 15th through October 15th, to celebrate Latino Heritage Month in San Francisco! And, our Gala on October 14th!
When and where
Location
San Francisco City Hall Rotunda 1 Dr. Carlton B. Goodlett Place San Francisco, CA 94102
About this event
The City & County of San Francisco 2022 Latino Heritage Celebration
Dear Friends:
Every year, from September 15th through October 15th, we celebrate Latino Heritage Month and recognize the vital contributions of Latinos in San Francisco to the building and progress of the United States throughout its history. The date span includes the independence days celebrated by Guatemala, Costa Rica, Nicaragua, Honduras, and El Salvador on September 15th, Mexico on September 16th, and Chile on September 18th.
Once again, San Francisco's Latino Heritage Steering Committee will partner with the City and County of San Francisco to coordinate events to celebrate Latino Heritage Month, including a ceremonial Grito to ring in the month on September 15th and a Gala Event on October 14th, bringing together non-profit partners, organized labor, public representatives, small businesses, and community members to celebrate the richness of our community.
As a longtime community leader, we invite you to join us and to become one of our event sponsors. As a sponsor you will receive acknowledgement in many ways and have the opportunity to join us at our culminating celebration, dinner, and festivities at our Gala Celebration at the San Francisco City Hall Rotunda on Friday, October 14, 2022, beginning with a VIP reception at 5:30 p.m before the event begins at 6:30 p.m.
Do not miss this opportunity to let your partners know about your support of Latino Heritage Celebration Month and the people who help keep our City and County vibrant in so many ways.Our kick off celebration, a traditional Grito to ring in the month, will take place on Thursday, September 15, 2022 at 4:00 p.m. at the City Hall Mayor's Balcony.
Other events will occur throughout the month timeline and then we will gather Friday, October 14th for a festive evening and dinner with awards presentations, music, dancing, and community! Please join us and reply today - and, add your name to our list of supporters.
Our event planner, Earp Events & Fundraising, is available to answer questions you may have and may be reached at 510-839-3100 or events@earpevents.com, please note "SF Latino Heritage Month" in the subject line.
Hasta pronto, muy agradecidos,
Olga Miranda, President, SEIU Local 87
Roberto Hernández, Founder, Carnaval SF
Lariza Dugan Cuadra, Executive Director, Central American Resource Center --CARECEN
SFLatino Heritage Celebration Committee Co-Chairs