Description
Improv Hyper-Presence with Jet Eveleth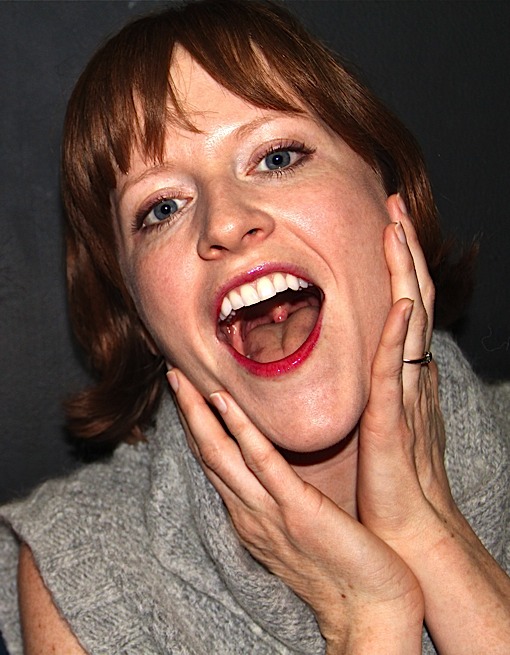 WORKSHOP DESCRIPTION:
This workshop plays with concepts of time and space to cultivate the essence of what the art is all about. If you have ever craved those deep belly laughs that come from the most unexpected moments this is the workshop for you. Jet uses exercise from her years on The Reckoning and her time performing clown in Vegas and blends it with the wisdom she gained working with Eckhart Tolle this past year. Play from the deepest parts of yourself and surprise everyone.
Maximum 30 students. Note that this is an active and physical workshop that works well with a larger group of people. Our workshop pricing is reflective of the increased class size.
PLEASE NOTE: Refunds are only available until 7 days prior to this workshop.
---
About Your Instructor:
Jet Eveleth created Somnia to house projects, both live and video, that are motivated by a collaborative effort and the art of improvisation. She has been performing with the improvisational group The Reckoning at the iO Theater since 2001. She travels with the show "Adsit & Eveleth" with Scott Adsit of 30 Rock and the show "I Live Next Door To Horses" (Winner of Del Close Award for Best Scripted Show). She has performed at the Andy Kaufman Awards and was listed as New City magazine's "Top 50 Players" in Chicago for 2010 and 2012.
Jet Eveleth recently created and played an original character in the show Absinthe at Caesars Palace in Las Vegas, called the greatest show in Vegas history by Las Vegas Weekly. The Huffington Post described the show as "Risqué, dangerous and mind-altering... It is poetic, beautiful, inspiring and insulting. The greatest show on earth."
She developed the television pilots Ditch Mitchem, You Should Be Famous, Jet Across America (MTV) and most recently an original sketch pilot for NBC. You can hear her voice characters on the TV show Animals now in it's third season on HBO. Her film works includes American Legacy, One-Small Hitch and Close Quarters. In 2012 she toured Europe performing and teaching physical theater with The Second City and the US Embassy. She is faculty at The Second City Conservatory Program, iO Theater and was the former artistic director of the Chicago Improv Festival. She also created the curriculum and taught at Columbia College's Comedy Studies Program, where she also received her Masters in Interdisciplinary Arts.
http://lasvegasmagazine.com/entertainment/2016/jul/29/absinthe-caesars-palace-gazillionaire-joy-jenkins/
---
The San Francisco Improv Festival presents top-notch Improv Training from all over the country. This workshop is just one of the many great offerings in the 2019 festival. For more information, visit www.sfimprovfestival.com.