Event Information
Location
KETTLEBILITY
905 NE 65th Street
Seattle, WA 98115
SFG Kettlebell Instructor Certification
About this event
SFG Kettlebell Instructor Certification—Seattle, Washington, USA
The SFG Curriculum consists of two levels—SFG I and SFG II—and the SFG1 is our flagship program, developed and refined by StrongFirst Founder and Chairman, Pavel Tsatsouline. We hold the highest standards in the industry, and the SFG is the most sought-after and respected kettlebell instructor credential in existence.
By earning your SFG I you will become a better strength coach and your business will grow as a result. The SFG Certifications are also appropriate for athletes who simply wish to challenge themselves—can you pass the test?
MORE INFO Please visit our SFG Kettlebell Instructor Certification event page for more details.
Click to see SFG I Certification requirement details.
LOCATION
KETTLEBILITY | 905 NE 65th Street, Seattle WA 98115
SCHEDULE
8-6pm Friday and Saturday
8-6pm Sunday
*check-in begins at 7:30am on Friday
LEAD INSTRUCTORS
Andrea U-Shi Chang, StrongFirst Master Instructor
EVENT COORDINATOR
Zar Horton, StrongFirst Master Instructor
CONTACT
Email hcperformancellc@gmail.com with any questions.
KEEP YOUR CERTIFICATION CURRENT
You put in the time and effort to earn your StrongFirst Instructor status; don't let it slip away!
Renew your StrongFirst Certified-Instructor rank: Recertification* of your SFG, SFG II, SFL and/or SFB Instructor credentials. Testing will be completed during the weekend. *Must hold a current certification to be eligible.
Be ready. Be up to date. Be StrongFirst.
BEAST TAMER AND IRON MAIDEN CHALLENGE
The three events are a strict military press, a strict tactical pullup, and a pistol. Men lift a 48kg kettlebell to become Beast Tamers. Women earn their Iron Maiden title with 24kg
Many strong people are able to complete one of the events. Some can do two. But the ability to do all three is rare, as the three lifts favor different body types. A man or woman who has completed the challenge is one dangerous individual. 
Do you have what it takes?
SIGN UP TO ATTEMPT THE CHALLENGE! Open to student candidates attending this Cert weekend, and current StrongFirst Certified-Instructors who wish to attempt the challenge. Instructors: please register so we know to expect you. Visit our ACHIEVE webpage for more Beast Tamer and Iron Maiden Challenge details.
PAYMENT PLAN
Available until April 3, 2021.
You can decide to pay only $595.00 at registration, and the rest in two equal installments. All Installment payments must be received by May 20, 2021. Payment instructions will be included in registration confirmation.
You will be responsible for making the installment payments until your account is paid in full. Your registration will be confirmed upon receipt of the final installment payment.
If the payments are not received on time, your registration will be forfeited. Cancellation policy applies. You may transfer your registration to someone else if you are unable to attend at no fee if request is made at least 21-days prior to scheduled certification.
Please contact us at HCPerformanceLLC@gmail.com if you have any questions.
*Promo Codes cannot be applied with Payment Plan option.
CANCELLATION AND REFUND POLICY:
Certification registration fees are non-refundable.
Should HC Performance LLC allow the cancellation of a registration due to an extreme circumstance, the registrant will receive a refund of the registration paid less a $500 administrative/processing fee, if requested 45 days or more prior to the scheduled certification. No refunds will be granted within 45 days of the event date.
Requests to change registration from one scheduled certification to another must be made to HC Performance LLC by email (via: HCPerformanceLLC@gmail.com) at least 45 days before the certification date, and is subject to a $300 rescheduling fee. Requests made less than 45 days before the certification dates will be reviewed on a case-by-case basis.
Registrants may transfer their certification registration to another person for no fee if request is made at least 21-days prior to scheduled certification.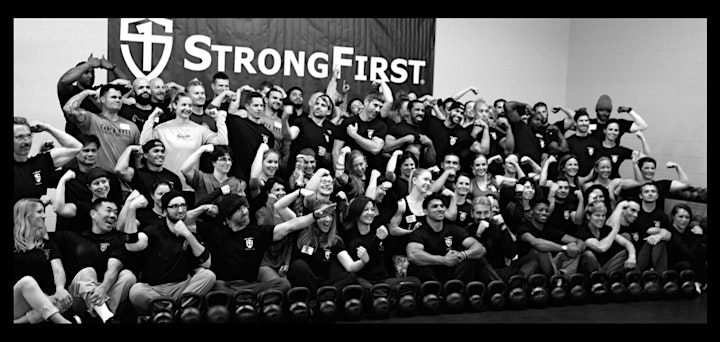 Date and time
Location
KETTLEBILITY
905 NE 65th Street
Seattle, WA 98115
Refund policy