Description
SFG Level II Kettlebell Instructor Certification—West Midlands, England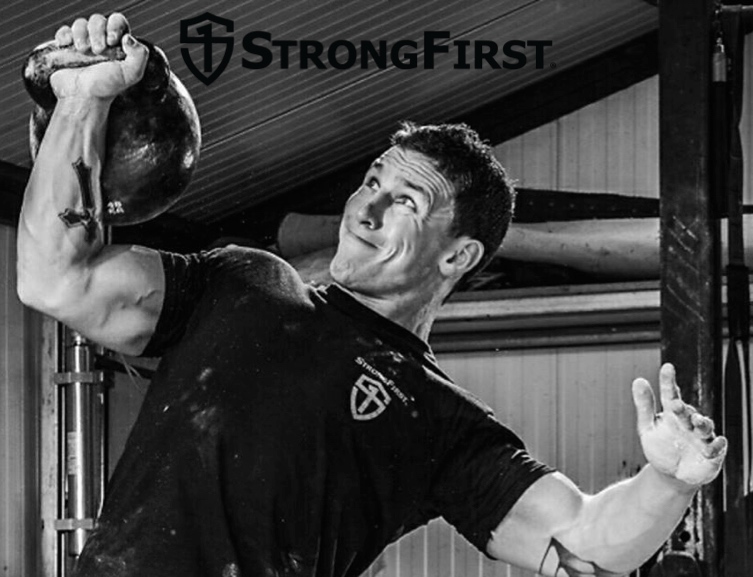 Join the Ranks of the Kettlebell Instructor Elite.
StrongFirst's kettlebell curriculum and training methodology has been developed and refined by our Founder and Chairman, Pavel Tsatsouline, for well over a decade. This advanced two-day Certification reinforces the principles and skills learned at the SFG I, then expands on them.
At the SFG II, each candidate must recertify their SFG I skills—and then meet an even higher standard of strength, movement skill, and coaching.
Like our SFG I Certification, the SFG II is taught by the most qualified kettlebell instructors on the planet, hand-selected by either Pavel or Chief SFG Brett Jones.
---
LOCATION
Lilleshall National Sports Centre
Near Newport
Shropshire
TF10 9AT
England
SCHEDULE
0830-1730 Saturday
0830-1630 Sunday

LEAD INSTRUCTOR
Brett Jones, Chief SFG
CONTACT
Email info@strongfirstgb.com with any questions.
MORE INFO
Please visit our SFG Level II Kettlebell Instructor Certification event page for more details.
Click to see SFG II Certification requirement details.
---
PAYMENT PLAN
***Available until April 2019***
You can either pay your whole fee immediately, or pay a smaller amount up front with the rest in two equal instalments. Instructions will be sent on receipt of your first payment.
You will be responsible for paying the instalments until your account is paid in full by 45 days before the event. Your registration will only be confirmed upon receipt of the final instalment.
If all the payments are not received in time, your registration will be forfeited. Cancellation policy applies.
Please contact info@strongfirstgb.com if you have any questions.
Please note, promo codes cannot be applied with the Payment Plan option.
---
CANCELLATION AND REFUND POLICY:
Certification registration fees are non-refundable.
Should StrongFirst GB allow the cancellation of a registration due to an extreme circumstance, the registrant will receive a refund of the registration paid less a £199 administrative/processing fee, if requested 45 days or more prior to the scheduled certification. No refunds will be granted within 45 days of the event date.
Requests to change registration from one scheduled certification to another must be made to StrongFirst GB by e-mail at info@strongfirstgb.com at least 45 days before the certification date, and is subject to a £99 rescheduling fee. Requests made less than 45 days before the certification dates will be reviewed on a case-by-case basis.
Registrants may transfer their certification registration to another person for no fee as long as they inform StrongFirst GB at least 45 days before the certification. There will be a £25 administration charge to transfer registration if requested less than 45 days before.

---
KEEP YOUR CERTIFICATION CURRENT
You put in the time and effort to earn your StrongFirst Instructor status; don't let it slip away!
Renew your StrongFirst Certified-Instructor rank: Recertification* of your SFG, SFG II, SFL and/or SFB Instructor credentials. Testing will be completed during the weekend.

*Must hold a current certification to be eligible.
Be ready. Be up to date. Be StrongFirst.
---
BEAST TAMER AND IRON MAIDEN CHALLENGE
The three events are a strict military press, a strict tactical pullup, and a pistol. Men lift a 48kg kettlebell to become Beast Tamers. Women earn their Iron Maiden title with 24kg.
Many strong people are able to complete one of the events. Some can do two. But the ability to do all three is rare, as the three lifts favor different body types. A man or woman who has completed the challenge is one dangerous individual.
Do you have what it takes?
SIGN UP TO ATTEMPT THE CHALLENGE! Open to student candidates attending this Cert weekend, and current StrongFirst Certified-Instructors who wish to attempt the challenge. Instructors: please register so we know to expect you. Visit our ACHIEVE webpage for more Beast Tamer and Iron Maiden Challenge details.