SFE Webinar: Legal Liability for Prescribed Fire Accidents in the Southeast
Description
Legal Liability for Prescribed Fire Accidents in the Southeast
A free one hour webinar from the Southern Fire Exchange
Wednesday, June 29, 2016 1:00 - 2:00 PM ET.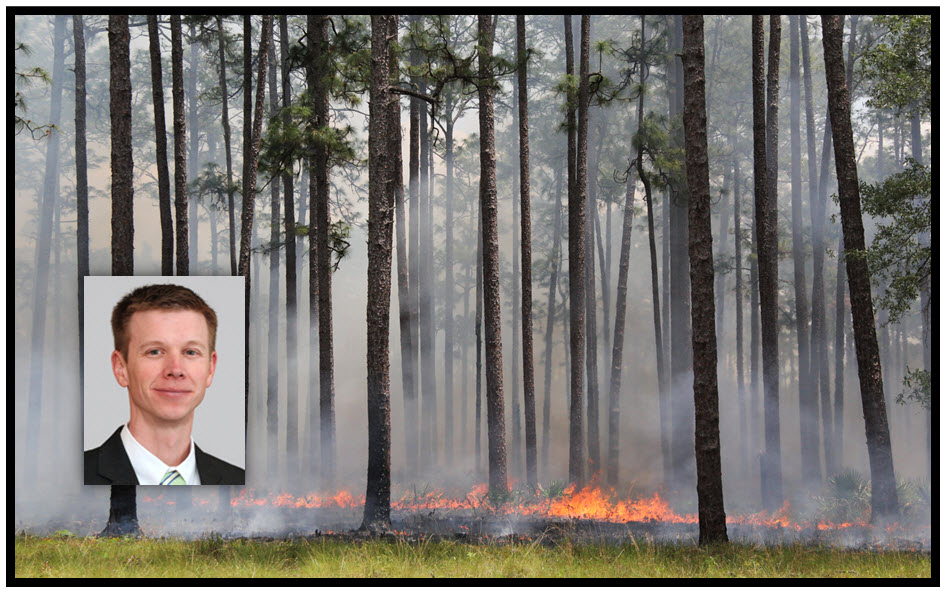 Program Description
Presenter: Stephen McCullers, J.D., Associate at King and Spalding L.L.P.
Webinar Summary: Prescribed fire is a ubiquitous tool for managing and restoring many Southeastern US ecosystems. In certain situations, prescribed fire can be the most effective and least expensive option for achieving natural resource management objectives. While the vast majority of prescribed fire operations occur without incident, the use of prescribed fire includes acceptance of risks associated with and not limited to: containment, firefighter safety, and smoke. Because of these concerns, liability is often cited as one of the top impediments to implementing prescribed fire. For natural resource managers and prescribed burners, this webinar will discuss the legal liability associated with prescribed fire accidents in the Southeastern U.S. Following the webinar, there will be time for audience Q/A. For a related article, see "A Dangerous Servant and a Fearful Master" by Stephen McCullers.
Click here to check out our other upcoming Southern Fire Exchange fire science webinars.
---
Event Registration
Pre-registration for the webinar is required. Once registered, participants will receive an Eventbrite Ticket email containing the webinar link. On the day of the webinar, click the link to join the meeting.
---
Webinar Requirements
If you have not previously used Adobe Connect, ensure that your computer and network connections are configured to provide you with the best possible experience by running a test. A reliable internet connection and speakers / headphones are required to participate. Webinar audio will be broadcast directly to your computer via the Adobe Connect interface. Participants do not need a microphone or video camera. Click here to test your browser and computer configuration / connection. See the Adobe Connect Quick Start Guide (.pdf) for more information.
---
Webinar Recording
If you can't make the webinar, look for the recording to be posted on the Southern Fire Exchange YouTube Webinar Archive.
---
Contact Us
If you have questions about this webinar, contact the Southern Fire Exchange (contactus@southernfireexchange.org).
Organizer of SFE Webinar: Legal Liability for Prescribed Fire Accidents in the Southeast
The Southern Fire Exchange is a regional wildland fire science communication program and a member of the national Fire Science Exchange Network, funded by the Joint Fire Science Program. 

Representing 11 southern states, we work with numerous partners throughout the region to increase the use of available fire science, facilitate discussions about the relevance of research results and future research needs, and connect fire managers and researchers. 

We share fire science research results and information with natural resource managers, landowners, and scientists by offering a variety of resources and events: 
  • Newsletters, fact sheets, and research briefs 
  • Webinars, live and archived for viewing at anytime 
  • Workshops and field tours throughout the Southeast