SFE Webinar: How important is it to mimic natural fire regimes in the SE Coastal Plain?

Thursday, February 9, 2017 from 1:00 PM to 2:00 PM (EST)
Event Details
How Important is it to Mimic Natural Fire Regimes in the Southeastern Coastal Plain?
A free one hour webinar from the Southern Fire Exchange
Thursday, February 9, 2017 1:00 - 2:00 PM ET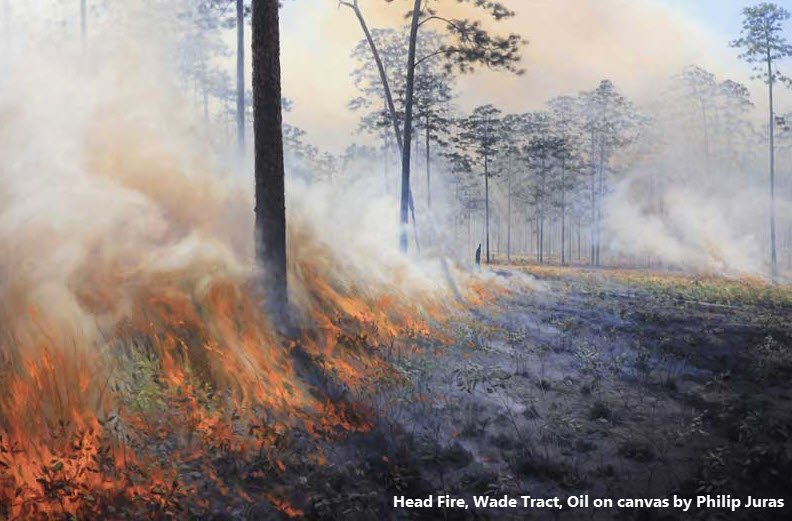 Presenter
Reed Noss, Ph.D. Provost's Distinguished Research Professor, University of Central Florida
Webinar Presentation Abstract
The southeastern U.S. Coastal Plain is one of the most fire-prone regions of the world. Paleoecological evidence suggests that fire has been important in this region for tens of millions of years. Many species and ecosystems here depend on frequent fire for their existence, and most species in fire-prone ecosystems possess fire-adaptive strategies and traits. However, fire-adapted species are not adapted to fire per se, but rather to particular fire regimes. Components of a fire regime include frequency, seasonality, intensity/severity, patch size, heterogeneity, and other variables. If any of these components is altered beyond the range of variability experienced by species during their evolutionary histories, probabilities of extinction may increase. Some components of fire regimes are more commonly mimicked by fire managers than other components. For example, fire managers generally agree about the importance of frequency in controlled burning, whereas the question of the appropriate season(s) to burn is controversial. Review the literature on the effects of fire regimes on species and communities in the southeastern Coastal Plain has shown that fire season may be more important than generally thought. Dominant plant species of fire-prone ecosystems in this region experience greater fitness when burned during the natural lightning fire season (usually late April through June) than in other seasons. Little attempt has been made to analyze other components of natural (lightning) fire regimes, such as patch size or within-patch heterogeneity, or to replicate those components in managed fire regimes. Official policies call for immediate suppression of all lightning fires, so there is little opportunity to learn from them. Although practical considerations often dictate controlled burns that differ substantially from lightning fires, a precautionary approach would attempt to mimic the evolutionarily relevant fire regime whenever feasible.
Click here to check out our other upcoming Southern Fire Exchange fire science webinars.
---
Event Registration
Pre-registration for the webinar is required. Once registered, participants will receive an Eventbrite Ticket email containing the webinar link.  On the day of the webinar, click the link to join the meeting.
---
Webinar Requirements
If you have not previously used Adobe Connect, ensure that your computer and network connections are configured to provide you with the best possible experience by running a test. A reliable internet connection and speakers / headphones are required to participate.  Webinar audio will be broadcast directly to your computer via the Adobe Connect interface.  Participants do not need a microphone or video camera. Click here to test your browser and computer configuration / connection.  See the Adobe Connect Quick Start Guide (.pdf) for more information.
---
Webinar Recording
If you can't make the webinar, look for the recording to be posted on the Southern Fire Exchange YouTube Webinar Archive.
---
Contact Us
If you have questions about this webinar, contact the Southern Fire Exchange (contactus@southernfireexchange.org).
Organizer
The Southern Fire Exchange is a regional wildland fire science communication program and a member of the national Fire Science Exchange Network, funded by the Joint Fire Science Program. 

Representing 11 southern states, we work with numerous partners throughout the region to increase the use of available fire science, facilitate discussions about the relevance of research results and future research needs, and connect fire managers and researchers. 

We share fire science research results and information with natural resource managers, landowners, and scientists by offering a variety of resources and events: 
  • Newsletters, fact sheets, and research briefs 
  • Webinars, live and archived for viewing at anytime 
  • Workshops and field tours throughout the Southeast