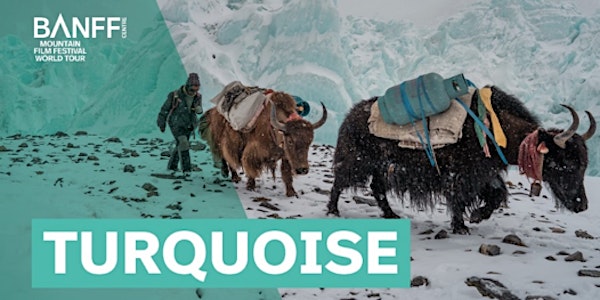 SFCT Presents: Banff Centre Mountain Film Festival World Tour
The Santa Fe Conservation Trust (SFCT) is bringing the 45th Banff Centre Mountain Film Festival World Tour back to Santa Fe this year!
When and where
Location
Motorama at the Downs Santa Fe 27475 West Frontage Road Santa Fe, NM 87507
About this event
SFCT Presents: Banff Centre Mountain Film Festival World Tour
Program: 2h 28mins
SEPTEMBER 7, 2021 7:45PM - 10:15PM
Time: 7:45pm Day: Tuesday Doors: 5:45pm
Ages: All Ages Price: $18
The Santa Fe Conservation Trust (SFCT) in partnership with Motorama at the Downs Santa Fe is thrilled to bring the 45th Banff Centre Mountain Film Festival World Tour back to Santa Fe this year!
Get off the beaten path and explore the edge of believable with exhilarating stories from one of the largest and most prestigious mountain festivals in the world! Stand on the highest peaks, ski the steepest slopes, and be a part of the gripping adventures waiting for you in this year's Drive-in Banff!
From exploring remote landscapes to adrenaline-fueled action sports, the Turquoise Program from Banff features 8 films that are sure to captivate and amaze you. The Banff World Tour celebrates amazing achievements in outdoor storytelling and filmmaking worldwide!
Join us on September 7th (and September 8th) for inspiration, exhilaration and fun!
FILMS
ACCOMPLICE: The Time Machine
2020, USA, 6 minutes
Filmmaker: Jeremy Grant, Teton Gravity Research
Brothers Cam and Tyler McCaul head to Virgin, Utah for a two-wheeled game of follow the leader in this segment from Teton Gravity Research's mountain bike film, ACCOMPLICE.
A Few Steps from Home
2020, Germany, 7 minutes
Filmmaker: Philipp Becker, Johannes Müller, El Flamingo GmbH
The idea is simple. A small mountain hut, a warm stove, and three friends. Even if the big cities of Munich and Innsbruck are almost in sight, wild mountain adventures can often be found right out the back door.
FKT
2019, Canada, 11 minutes
Filmmaker: Brice Ferré, Brice Ferré Studio
We follow Salomon-athlete Jeanelle Hazlett as she attempts to establish a Fastest Known Time (FKT) record on Mount Brunswick, British Columbia. One wrong step could mean serious injury or death.
The Ghosts Above
2019, USA, 36 minutes *Advisory: Mature subject matter
Filmmaker: Renan Ozturk, Taylor Rees, Jay Macmillan
A team sets out to solve one of the greatest mysteries in exploration: who made the first ascent of Mt. Everest. Every stereotype they know about the mountain and its people are turned on its end during this brutally honest look at one the busiest Everest seasons in history
The Lonely Star
2019, USA, 4 minutes
Filmmaker: Frank Pickell, Dan Pizza, Futuristic Films
An ill-fated explorer finds himself marooned on a desolate planet. Alone with his thoughts, he is caught between a sandy reality and snowy hallucinations of winters past.
24 Leeches
2020, USA, 10 minutes
Filmmaker: Aaron Peterson, Aaron Peterson Studios
24 Leeches documents a family canoe adventure to the Slate Islands of Ontario, Canada and more importantly a way of life. One part family adventure, one part environmental film, 24 Leeches is a tribute to a father's best friend and adventure partner, his 10-year-old son.
Ocean to Asgard
2020, Canada, 34 minutes *Advisory: Coarse language
Filmmaker: Heather Mosher, Heather Mosher Media
Four friends travel to Baffin Island for a forty-day human-powered adventure, featuring first ascents, paddle descents, and a surprising number of wild flamingos.
The Chairlift
2020, Canada, 12 minutes
Filmmaker: Mike Douglas, Mike Gamble, Switchback Entertainment
An ode to the often over-looked device that enabled a sport and still acts as a central pillar of ski culture to this day.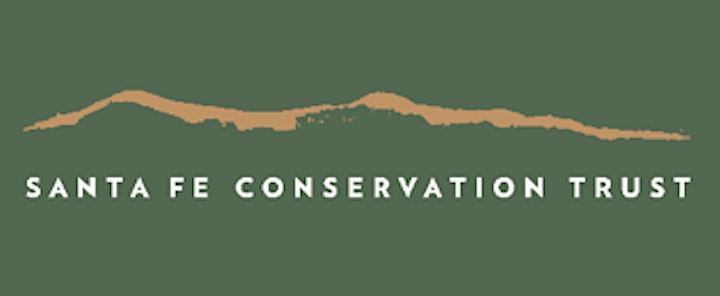 The Santa Fe Conservation Trust is a 28-year old nonprofit that
Protects over 43,000 acres locally and in northern NM to support wildlife habitat, prevent loss of biodiversity, and increase resilience to climate change.
Safeguards and supports outdoor recreation through development of local trails (75 miles), continual maintenance of existing dirt trails for the City of Santa Fe, and creation of new trails to improve connectivity.
Promotes equitable access to nature through community programs that bring hundreds of kids, families, elders and individuals onto trails who may not have the ability or inclination to do so otherwise.