Description
SFCM Alumni Renaissance Club in NYC

February 27 6-8pm
Steinway Hall
1133 6th Ave, New York, NY 10036
Host Ron Losby '77, CEO of Steinway Pianos
Join SFCM Alumni Community for its first New York City event. We will host an evening of networking and panel talks featuring three alumni, Ron Losby '77, Mi Ryung Song '03, and Vince Peterson '03. David Stull, SFCM President, will moderate.
Panel Topic: Disruptive Innovation in Classical Music
SFCM alumni discuss innovations in the classical music industry that have disrupted the traditional concert market. Where is the market for classical music finding new growth? How will concert music exist in the future?

6-6:45pm networking
6:45-7:45 panel talk
7:45-8:30 networking

Also, join us for a special Master Class with pianist Jon Nakamatsu on February 25th.


---
Guest Speakers
Ron

Losby

'77
CEO of

Steinway

Pianos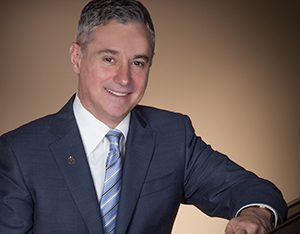 Ron Losby was named as Chief Executive Officer of Steinway Musical Instruments on August 15, 2016. Prior to this role, Mr. Losby had served as President of Steinway & Sons for the Americas since January 1, 2008, based at the New York factory. Mr. Losby has had a long track record of success at Steinway & Sons. He began his tenure as a District Manager in 1987, where he refined his understanding of the retail business in the Americas and attained increasing levels of responsibility within the organization. In 2005, he was promoted to lead Steinway's European retail operations, relocating to work out of Steinway Hall London. Mr. Losby brought his strong retail experience to Europe, helping to increase sales in London and other major markets, while at the same time honing his understanding of the European business landscape. In his role as President of the Americas, Mr. Losby helped to manage the Company through The Great Recession – keeping Steinway & Sons viable financially while never losing focus on the Company's mission of building the best piano possible. Ron is an accomplished pianist and has studied at both the San Francisco Conservatory and The Juilliard School in New York City.

Mi Ryung Song '03
Director of Strategic Initiatives, League of American Orchestras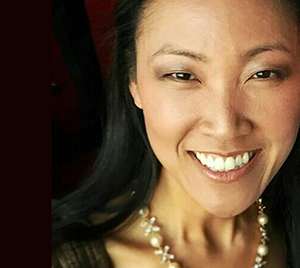 Song's position as Director of Strategic Initiatives was created in 2015 to manage the League's artistic programs, strategic planning process as well as facilitate new organizational opportunities. In 2016, her areas of responsibility expanded to include governance and diversity. A 2006 graduate of the League's Orchestra Management Fellowship Program, she has held positions or led projects at the San Francisco Symphony, Orpheus Chamber Orchestra, Philadelphia Orchestra, The Cleveland Orchestra, Pacific Symphony, Baton Rouge Symphony Orchestra, and New York City Opera. Song was co-chair of the Student Advisory Council, member of the Dean search committee, Dean's List, and studied flute performance with Tim Day at the San Francisco Conservatory of Music (B.M. 2003).

Vince Peterson '03
Artistic Director/Founder, Choral Chameleon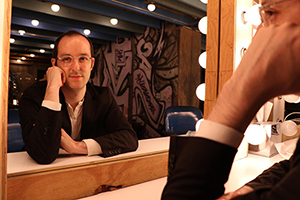 Vince Peterson is an award-winning conductor, composer, arranger, and keyboardist. He is the Founder of the celebrated shape-shifting choral group, Choral Chameleon, which won the won the 2015 ASCAP Chorus America Award for Adventurous Programming. His work has been commissioned and performed by reputable ensembles internationally, most notably the multi-Grammy® Award-winning ensemble, Chanticleer. A tireless champion of living composers and an avid proponent of new choral and theater music, Peterson is responsible for commissioning and premiering over 120 new works to date. He holds a BM in Composition from San Francisco Conservatory of Music, where he was a pupil of Conrad Susa. He also holds a double MM in Composition and Choral Conducting from Mannes College, The New School for Music in Manhattan, studying under conductor, Mark Shapiro. The New York Times called Peterson "authoritative beyond his… years," and The Brooklyn Eagle praised his work as "a stunning symphony of the spiritual and secular," while hailing him as a solo performer "with depth and vigor" who "provided a universal context which resonated with his audience." Vince also joyfully serves the Empire City Men's Chorus as Artistic Director, St. Paul's Episcopal Church, Carroll St. as Choirmaster and Organist and Regis High School as Director of Music. vincepeterson.com


---
About SFCM Renaissance Club
The SFCM Renaissance Club is a series of networking and panel talk events that each feature a different facet of life after music studies. The series grew out of a need for musically educated people to meet and share their experiences as musicians working outside music performance. The Alumni Community represents SFCM graduates from the Collegiate and Pre-College divisions, along with SFCM's Adult Extension division. SFCM graduates are successful in arts leadership, law, finance, medicine, engineering, and more – and often straddle the double life as performer and "other." By spotlighting an overlooked population of highly trained musicians who are equally successful in fields outside of music, The SFCM Alumni Community is addressing the complex issues of being a musician and the ever-changing arts landscape.