SFCM Educators' Exchange 2017
Actions and Detail Panel
SFCM Educators' Exchange 2017
Sun, January 22, 2017, 9:00 AM – 3:00 PM PST
Description
SFCM is proud to present its second annual Educators' Exchange. A collaboration between SFCM Professional Development and Alumni Relations, this day-long symposium brings together music educators of multiple disciplines to network and share new developments in the world of music education. From virtual teaching to 3D printed violins, the landscape of teaching and learning music is changing in exciting ways. We will have demonstrations and round-table discussions. The EdEx is open to the public.


---
SCHEDULE OF EVENTS
9:30: Welcome reception with SFCM Provost and Dean Kate Sheeran
Coffee and breakfast provided
---
10:10
The Virtual Teacher
Jill Heinke '06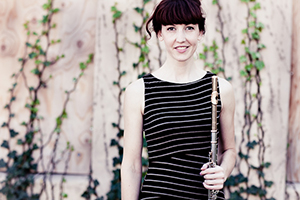 Due to the rising costs of living, more musicians are being displaced from big cities. New forms of digital communication are making it more convenient to teach remotely. This past September, flutist Jill Heinke moved from California to Wisconsin migrated all her Bay Area students to Skype lessons. Heinke will share some technological hints about this process, provide a demo, and lead a discussion on the benefits and challenges of being a virtual teacher.
About Jill Heinke
Jill Heinke is founder and member of Areon Flutes, which has performed at Carnegie Hall (2007) and won Bronze Medal at the prestigious Fischoff Chamber Music Competition (2008). As a cutting-edge contemporary chamber ensemble, Areon Flutes concertizes and teaches master classes, and hosts educational programs as a non-profit organization. She teaches beginner through college and adult-amateur levels. Many of her students participate in local youth symphonies, and her students have won numerous local, regional, and state awards, including All-County Band, All-State Band, CMEA Soloist Competition State-wide Command Performance, MTAC VOCE Soloist and Chamber Music winners, Burlingame Music Club Scholarship, and more.
---
10:40
A Journey of Music and Gratitude
Scott Krijnen '05
In conversation with Jeff LaDeur '11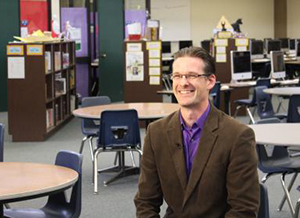 About Scott Krijnen
Born in Antwerp, Belgium, Scott Krijnen was raised in an environment of music, conducting, and education. A recipient of a Master's Degree in Cello Performance from the San Francisco Conservatory of Music, he is a frequent performer as a chamber musician. As a conductor, he is sought after throughout the Bay Area, currently leading the Cambrian Symphony, appearing as a recurring guest conductor with the Palo Alto Chamber Orchestra, in his fifth year as Orchestra Director of the "Summer in the City" festival at San Jose State University, and his fourth year as Musical Director of San Jose Dance Theater. Scott currently teaches over 550 students through nine orchestras at Castillero and Redwood Middle Schools, and won Teacher of the Year in 2011. In 2016, Scott was recognized as the Richard Levin Orchestra Director of the Year for the California Music Educator's Association and is the winner of the Comcast Sports Net Bay Area All-Star Teacher Award and CMEA Bay Section Outstanding Orchestra Educator. Mr. Krijnen has conducted at Saratoga High School, leads sectionals at San Jose State University, and has coached and presented with Palo Alto Chamber Orchestra for the last 13 years.
---
11:20

Improvisation for Classical Musicians
Evan Price, jazz violin
Special demonstration with Christopher Whitley of Thalea Quartet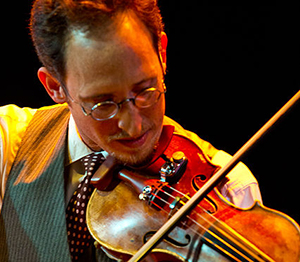 Jazz violinist Evan Price will demonstrate how improvisation can provide classically trained musicians additional foundation in listening, creativity, rhythm, and overall musicianship. Evanalso performs in acclaimed classical groups such as the New Century Chamber Orchestra, and recently, the San Francisco Chamber Orchestra premiered his Concerto for Jazz Violin and Orchestra. Violinist Chris Whitley of the Thalea String Quartet will demonstrate with Evan.
About Evan Price
Evan Price is a versatile violinist and composer best known for his work with The Turtle Island Quartet and The Hot Club of San Francisco. He studied violin performance and music theory at The Cleveland Institute of Music and holds a BM in violin performance from the Berklee College of Music. He also performed with many of his fiddling heroes including Stephane Grappelli, Vassar Clements, and Johnny Gimble. After joining the TIQ in 1997, he spent ten years touring extensively in North America and Europe and recorded five acclaimed CD's with the group, two of which received GRAMMY® awards for Classical Crossover Album of the Year. During his tenure, the quartet also performed with many notable collaborators including clarinetist Paquito D'Rivera, The Billy Taylor Trio, The Ying Quartet, and guitarists Sergio and Odair Assad. He also devotes a considerable portion of his time teaching aspiring string players the art of improvisation, doing so in venues ranging from summer camps to the University of California, Berkeley. Evan has also contributed compositions and arrangements to both afore-mentioned ensembles and to other groups as well, including Chanticleer, The San Francisco Girls' Chorus, and the New Century Chamber Orchestra, with whom he also occasionally performs. He is currently working on his debut solo CD, "Dialogues," to be released in 2017 on Azica Records.

---
11:50
Setting Personal Goals for Students
Cybele D'Ambrosio and Stephanie Railsback from American String Teachers Association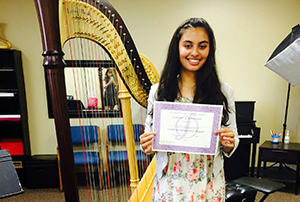 Cybele D'Ambrosio, Solo Competition Chair (former ASTA San Francisco​ President), and Stephanie Railsback, ASTA Certificate Advancement Program Coordinator, talk about how each of their respective programs provide support for young musicians to excel in music learning. For years, ASTA has provided benefits to thousands of string teachers in a variety of ways. They will also share some of ASTA's new directions and their view on the role professional organizations will play in the future.
About ASTA
The American String Teachers Association, founded more than 60 years ago, is a membership organization for string and orchestra teachers and players, helping them to develop and refine their careers. ASTA's members range from budding student teachers to artist-status performers. The organization provides a vast array of services including an award-winning scholarly journal, discounts on publications and resources, instrument insurance, annual conferences, and access to a​ collegial network of teachers throughout the string profession. At the local level, ASTA-San Francisco hosts teacher symposiums, student ASTACAP examinations, solo competition​s and grants to organizations and individuals ​that promote ASTA's mission statement, which is "To enrich lives through the joy of teaching and playing stringed instruments."


---

12:20 Lunch (provided)


---
1:10

Reinventing the Four C's: 21st Century Skills for the Educator/Young Professional
Led by Alyssa Stone '09



The Four C's in K-12 education are critical thinking, communication, collaboration, and creativity – all incredibly important and vital for educators/professionals as well as the students for which they were developed. But there are also Four C's to help young educators and administrators during the early stages of their careers: connection (networking), cultural sensitivity (understanding the communities in which we work), concert (in all its meanings: continuing a practice as an artist, agreement/harmony of work environment, and arranging various projects), and care (how we care for ourselves on our career paths).
About Alyssa Stone
Alyssa Stone is the Community Programs Manager with San Francisco Opera, where she began in 2008. Alyssa has worked with Stern Grove Festival as the Education Outreach Manager, Seattle Opera as Curriculum Specialist and founding Teaching Artist, Seattle Symphony as Curriculum Specialist and Teaching Artist piloting the Link Up Program, Presidio Graduate School as Events and Special Programs Manager, San Francisco Arts Commission as Arts Education Program Assistant, San Francisco Arts Education Project as an Artist in Residence, and other wonderful organizations. Alyssa also holds a Bachelor of Music in Voice Performance from Illinois Wesleyan University, a Master of Music in Voice Performance from New England Conservatory of Music, and a Post-Graduate Diploma in Voice Performance from San Francisco Conservatory of Music. Performing since she was 8 years old, Alyssa maintains an active cabaret and theatre career.


---
1:50

Building Community and Excitement Across Genres
Cole Berggren Outreach Director for Blue Bear School of Music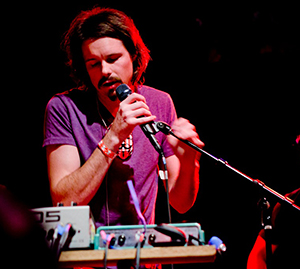 About Cole Odin Berggren and Blue Bear School
Cole Odin Berggren is based in San Francisco and has lived a life enriched by music. He is an active performing musician, DJ, and the Outreach Director for Blue Bear School of Music.
Blue Bear School of Music was founded in 1971 and is San Francisco's leading destination for aspiring musicians who want to enjoy learning and playing popular music. At Blue Bear, Cole is responsible for bringing various programs to the musically curious youth of the Bay Area. Be it "Instrument Petting Zoo", "Sing Like a Pop Star", or "Studio 101", these programs (some of which use curriculum that he wrote) fill a much-needed gap in youth music and arts education. Cole has worked in education since he was a teen and his philosophy has always been to engage students, and make learning as enjoyable as possible so that the knowledge bug bites, and the rest comes easier.

On the artistic side Cole currently records and performs as a solo artist, under his psyche-rock-electronic moniker, Ownership. As a DJ he is known for playing a wide variety of styles, and can rock the underground warehouse party just as he does the corporate event. His repertoire in both mediums is based on 3 decades of music geekery, supporting his philosophy (as a teacher and artist) that a bigger grab bag of influences can lead to a more interesting output. 10,000 hours and then some...

First and foremost Cole is a people person, through and through, so sling him a smile and he'll sling it right back.


---
2:20

Sneaking the "A" into STEM
Matt and Kaitlyn Hova, founders of Hovalin



We've heard the buzzwords around the need for funding STEM (Science, Technology, Engineering, and Mathematics) programs, but what about the Arts? It's STEM vs. STEAM. The husband and wife team behind Hovalin will demonstrate their 3D printed violins, which they hope will bridge the gap between science and the arts.
About Hovalin
The Hovalin is a 3D printable acoustic violin that is designed for desktop 3D printers. The project is more than just a resource for violinists and maker enthusiasts. Schools with underfunded music programs can bridge the gap between STEM funding and music education by printing the Hovalin. The Hovalin Project is working to expand the sizes and variety of instruments with the ultimate goal of providing all of the resources necessary to create a curriculum for a 3D printed band. All of the files necessary to print The Hovalin are made available for free through the site, hovalin.com.
Date and Time
Location
San Francisco Conservatory of Music
Osher Salon
50 Oak Street
San Francisco, CA 94102