#sfbeta :: Enterprise & B2B Edition — Presented by Yammer
When and where
Location
111 Minna Gallery 111 Minna Street San Francisco, CA 94105
Description
#sfbeta: San Francisco's Premier Startup Mixer.

Browsing on mobile/tablet? View #sfbeta photos, demos, and sponsors on our full registration page.
About #sfbeta
Welcome to #sfbeta, San Francisco's Premier Startup Mixer.
Beloved by a global community of technology entrepreneurs, #sfbeta is a world-class startup gathering for the next generation of innovators.
Join hundreds of the Bay Area's leading technologists: founders, makers, hackers, designers, media professionals, #twitterati, investors, dealmakers, and more.
Enjoy pitches and pints without the PowerPoint: our uniquely open, presentation-free format allows maximum time for socializing, conversing, and networking.
Meet 10+ startup demos, each fitting this event's Enterprise & B2B theme, presenting at tables throughout the night, around the venue.
Held in the heart of San Francisco at 111 Minna Gallery, #sfbeta is a zesty tradition that celebrates the people and ideas of Silicon Valley. Come join us!
Follow us on Twitter
RSVP on Facebook
Apply to Demo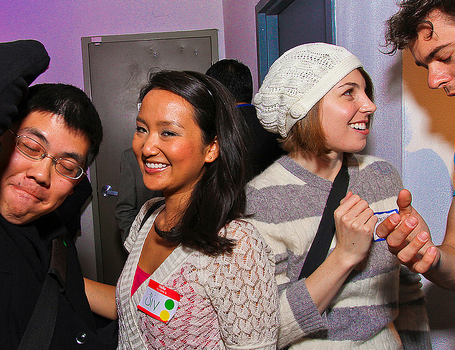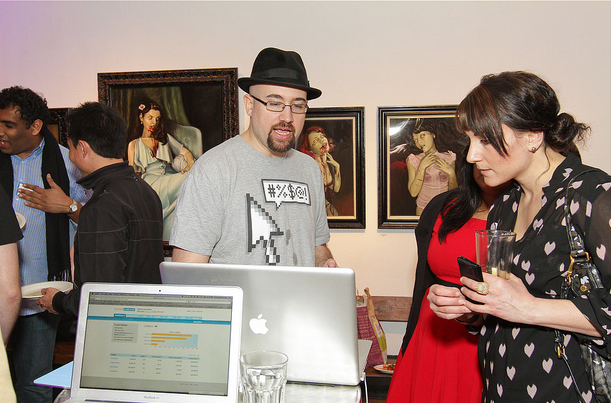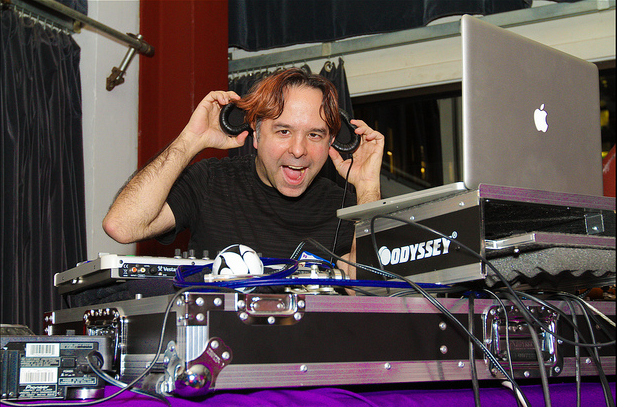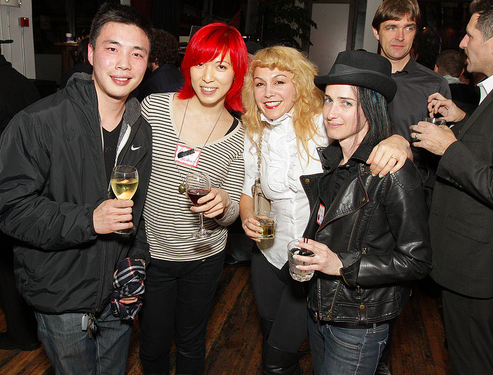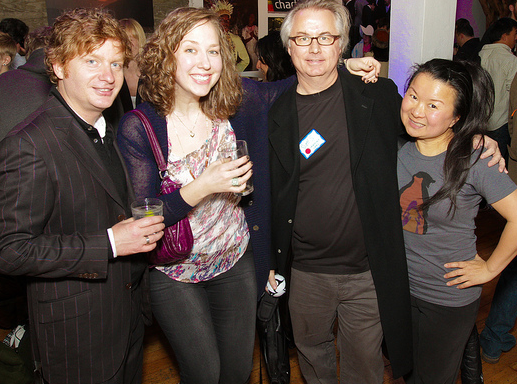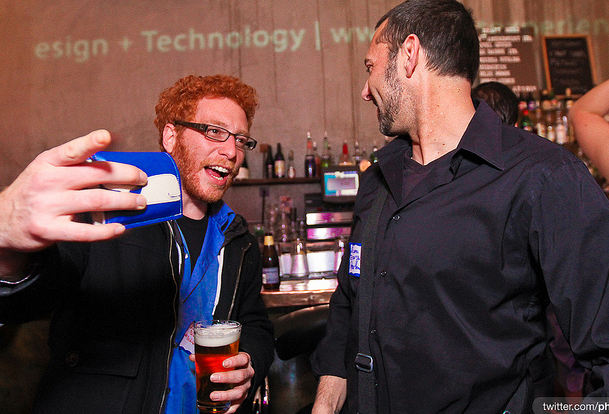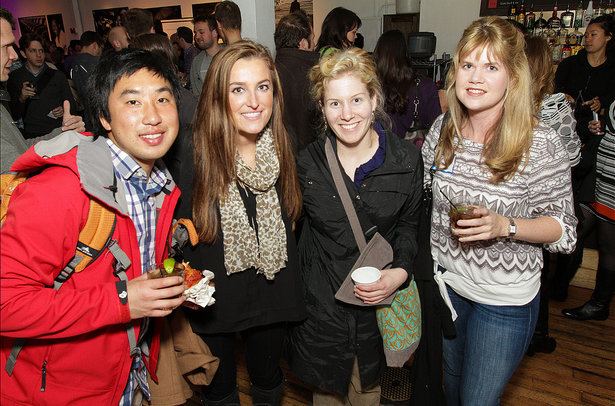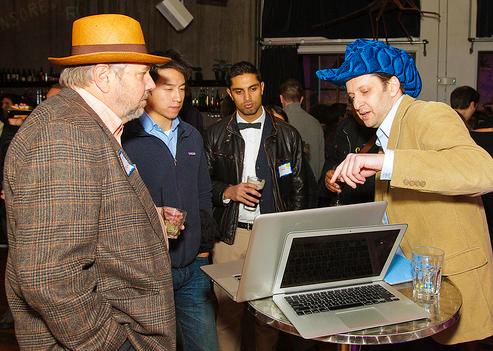 [All photo credits: @photo]
SFBeta 2013 at 111 Minna Gallery from Vertascale on Vimeo.
#sfbeta Team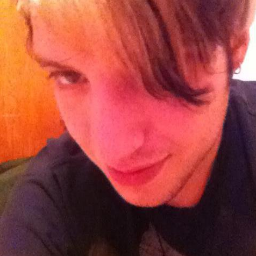 Christian Perry
Founder & Executive Producer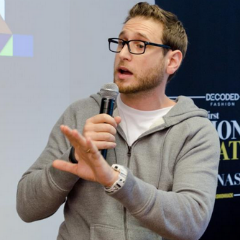 Michael Gold
Producer & East Coast Ambassador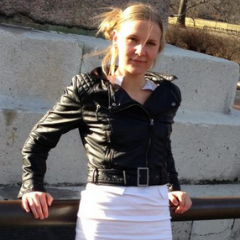 Dellaena Maliszewski
Managing Producer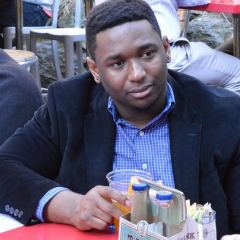 Chuka Chase
Ninja in Residence
#sfbeta Title Sponsor: Yammer

Connect people, conversations and data across disparate business applications with the Yammer Platform. Make your data social by bringing it into Yammer, so it's instantly discoverable, meaningful, and actionable. Embed the same social experience back into all your business applications, so everyone can collaborate through a common conversation layer---no matter what app they use.
#sfbeta Headline Sponsors

PayPal Developer supports developers worldwide in seamlessly integrating PayPal into their websites and mobile apps. Using PayPal's APIs, businesses can accept payments from more than 123 million active accounts spanning 190 markets and in 25 currencies around the world. PayPal is the faster and safer way to get paid.

Neo turns vision into reality, delivering exceptional software with robust engineering, lean thinking and delightful design. With global offices, clients include American Express, PayPal, and Adaptive Path.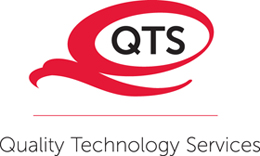 QTS provides core data center infrastructure - Custom Data Center, Colocation, and Cloud Services - to meet the demands of customers of all sizes. Coupled with carrier-neutral connectivity and a full array of Managed Services, QTS offers complete solutions to your IT infrastructure hosting needs. QTS owns, operates, and maintains a dozen facilities encompassing over 3.1 million square feet, making us the third largest data center provider in the US.

To sponsor #sfbeta or learn more about getting involved, email christian perry at c@sfbeta.com.
#sfbeta Supporting Startups
(And service providers!)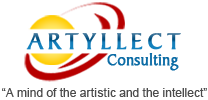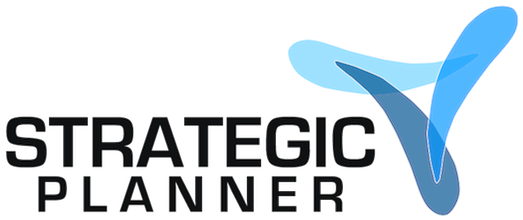 #sfbeta Enterprise & B2B Demos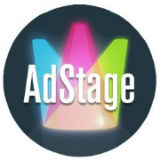 AdStage
, as featured in TechCrunch, PandoDaily, VentureBeat, TheNextWeb, and called "the hottest idea I've seen so far" at LAUNCH, is the quickest way to advertise across Google, Facebook, Twitter, Bing, & LinkedIn. AdStage lets you build, target, set goals and budgets, and powerfully analyze results across ad platforms on Facebook, LinkedIn, Twitter, and more.

DigiSpoke
allows your entire team to manage projects together by building a mind-map of tasks. It predicts progress and delays, keeps schedules up-to-date, and enables secure collaboration with easy permissions.

The SmartRecruiters hiring platform combines awesome free recruiting software with the best on-demand services to make hiring social, collaborative, enjoyable and easy. Furthering our goal of ending involuntary umemployemnt, to date, our 40,000+ customers have created 200,000+ jobs.

SizeUp
is a business intelligence tool that shows businesses how they compare to competitors, how to make more money, outperform their competition, and find the best places to advertise. SizeUp provides enterprise-grade data to companies of all sizes, at no cost, using powerful analytic search tools to enable all businesses to make smarter decisions.

IP Commerce
offers a suite of commerce products to small businesses and those that serve them. We'll be showcasing our first enterprise deployment of Commerce Reconciliation with a leader payment gateway. Reconciliation leverages Intuit Data Services to seamlessly pass payment data into any QuickBooks account.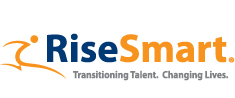 RiseSmart
offers talent management solutions for a wide range of corporate clients, including a growing roster of Fortune 500 companies. From outplacement to inplacement, RiseSmart helps employees find the career path that's optimized to their unique talents and strengths.

Aerospike offers the only real-time Internet-scale database that delivers predictable high performance for mission-critical applications. With automatic fail-over, replication, and cross data center synchronization, the Aerospike database reliably stores billions of objects and terabytes of data—while providing 100% uptime and 17x better TCO than other NoSQL databases.

ChatterMob is a market research tool that lets businesses ask a series of questions to their target demographic, generating real-time insight. To incentivize participation, users answer questions, receive points, and redeem them for prizes from their favorite brands.

InDinero
is the one stop for all your accounting needs. Manage your finances in an interactive dashboard -- no more data entry. Top accountants with with you through the tax season -- no more headaches. Payroll & benefits are made easy -- no more disgruntled empoloyees.

VigLink
is a content monetization company, helping publishers and app developers monetize outbound clicks to over 30,000 merchants. VigLink can deliver an important additional revenue source from where your users spend the majority of their time and attention: your content.

Okta
is an enterprise grade identity management service, built from the ground up in the cloud and delivered with an unwavering focus on customer success. With Okta, IT can manage access across any application, person or device. Whether the people are employees, partners or customers or the applications are in the cloud, on-premises or on a mobile device, Okta helps IT become more secure, make people more productive, and maintain compliance.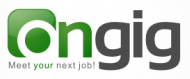 The mission of Ongig is to empower all people to recruit. By "people", we mean internal recruiters, hiring managers or even "connectors" outside an employer organization. Our first creation is the "social job description" in which we reinvented the static job description/ad to include video, pictures, social media, comments and more.


#sfbeta will feature 10+ startup demos transforming the Enterprise and B2B industries, from new ad networks to new social networks. Startups: Apply to demo.


#sfbeta Community Partners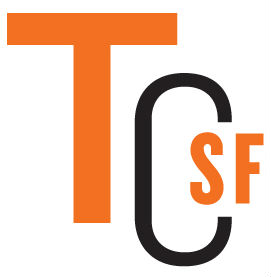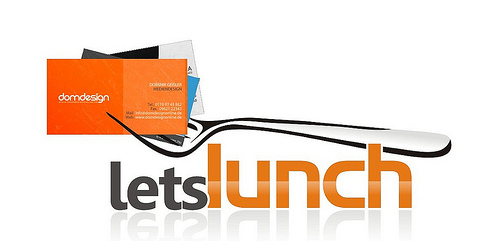 #sfbeta Protips
Attending #sfbeta for the first time? Looking to make the most of the event? Unsure what to do once you arrive? Follow these protips to maximize the chance of an awesome experience:
Meet at least three exhibitors.
#sfbeta curates some of the most exciting, up-and-coming startup demos and sponsors in Silicon Valley. Make a goal of connecting with as many as you can.
When in doubt, reach out.
#sfbeta is designed for serendipitous connections. When unsure what else to do, find someone who's not talking to anyone, say hello, and introduce yourself.
Instead of asking "what can you do for me?," ask, "how can I help?"
The best relationships often begin with a friendly, proactive gesture. When you're meeting someone new, offer help freely, and consider what you can do without expecting anything in return.
Theme, Venue, and Format
Theme: Enterprise & B2B Edition
#sfbeta celebrates startups redefining the 21st-century notion of work, collaboration, and commerce. From new ways to hire to new way to manage, from ad networks to social networks, from scalability platforms to infrastructure solutions, join us for an evening focused on the business of businesses for businesses.
Does this sound like you? Apply to demo now!
Venue: 111 Minna Gallery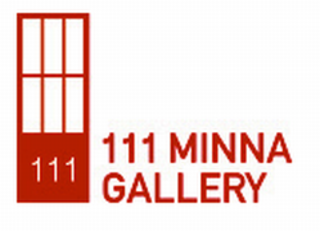 #sfbeta takes place at the legendary
111 Minna Gallery
, located in the heart of SoMa at the corner of 2nd St. & Minna St.
Event Format
#sfbeta is an open-ended startup mixer designed to maximize opportunities for socializing, pitching, demoing, and networking. As such, there are no interruptions or presentations during the event. Startups and sponsors exhibit at tables across the venue, and throughout the night.
#sfbeta Pre-Event Networking Options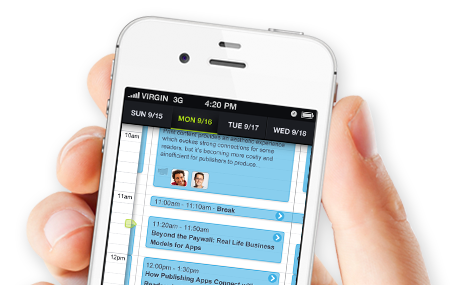 When can you start networking and connecting with #sfbeta attendees? Right now.
Join our community on Bizzabo, the mobile app for event communities. Bizzabo is an #sfbeta demo and partner. Now you can meet other attendees in the palm of your hand, days and weeks before doors open.
Hungry for new connections? Join OMNOM, the #sfbeta LetsLunch group. LetsLunch helps people strengthen their network over the timeless joy of a shared meal.
Want to connect with us via social media? Follow us on Twitter and Like us on Facebook.
New to the Tech Community?
Breaking into the startup scene can be a nerve-wracking endeavor, particularly for people who may not be naturally social, or who never had the chance to be part of a larger social group.
If you're coming to #sfbeta for the first time -- or if this is your first tech event, period -- watch the 35-minute @sfbeta On Air panel discussion with legendary tech event producers Cass Phillipps, Krystyl Baldwin, and Christian Perry:

__
#sfbeta Policies
• 21+ venue; no minors admitted. (Under 21? Consider joining OMNOM, our LetsLunch group, to network with #sfbeta members outside of an age-restricted venue.)
• Tickets are non-refundable, but can be transferred to another person or another event.
• There are no formal presentations or talks. Instead, startups and sponsors interact with attendees at tables across the venue, throughout the night, whilst networking and socializing occurs everpresently.
Questions? Comments? Just want to say hello?
Get in touch with Executive Producer Christian Perry by email (c@sfbeta.com), Google Voice (971-266-1127), or Facebook.
Browsing on mobile? View attendee list on our full site.