SFBATUG Telling Stories with Data ft. Keith Helfrich and R. J. Andrews @Net...
Description
Join us for an evening of talks on effectively telling stories with data.
Agenda
6:00 - 7:00 - Networking - food and beverages graciously supplied by Netflix!
Intro's by Albert Wong of Netflix (our gracious host!)
7:00 - 7:45 Keith Helfrich - Communicating with Data
You've invested significant effort into uncovering insight from complex data. Now it's time to take action! Most likely, it's time to employ those insights and compel others to take action. Effective communication with data is paramount to affecting real-world change. And moreover, it is your role in the organization to affect change. In this talk, Keith dives-deep into compelling action with data: the importance of story and narrative, and how to effectively combine story and narrative with data visualization to compel action.
7:45 - 8:30 R. J. Andrews - The Infinite Game
RJ Andrews invites you to a lifelong game of folding more of the world into your own data visualization and more data visualization into the world. Through a presentation of personal and for-hire projects, RJ will reveal influences and inspiration from beyond data science - including graphic advertising, comics, children's books, folklore, screenwriting, and the lives of early DataViz pioneers - in pursuit of inspiring you to advance your own data storytelling.
8:30 - 9:00 Networking and Dessert!
Parking:
The back parking lot will be closest to the event and the best place to park. Signs will be posted to direct traffic during the meetup.
Registration:
Gates will open at 6:00 PM where guests will sign in before entering the building.
About the Presenters:
Keith Helfrich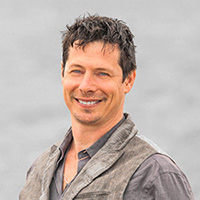 Keith specializes in Visualization and Analytics using Tableau, Alteryx and R. With a background in the design & management of Business Intelligence landscapes, he comes to analytics and visualization with fifteen years in IT Infrastructure and traditional Business Intelligence.
Keith has a BS in Decision and Information Sciences from the University of Florida and has led Tableau engagements most recently at Apple, Square, Salesforce.com, and Macys.com. You can find Keith on Twitter @keithhelfrich and he posts regularly to his data blog http://redheadedstepdata.io.
R. J. Andrews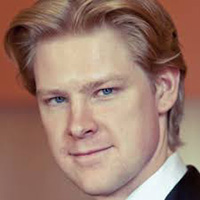 RJ Andrews is a data storyteller based in San Francisco. His bold style – often described as creative arts meets data science – is a striking lesson in how to use design to humanize complex information. His award winning data stories, including animations and film, can be enjoyed at www.infowetrust.com. RJ's creative problem-solving has established him as a sought after consultant. His clients include Microsoft, MIT, Budweiser, Pearson, USAID, and Viacom, amongst many others.