Description
The SFBAC (combined Santa Clara Valley, San Francisco, & Oakland/East Bay) IEEE Power Electronics Society (PELS) is very pleased to invite you a very special event. We are hosting a full-day workshop devoted to: EMC/ESD Design Troubleshooting in the Time and Frequency Domains. The speaker will discuss and demonstrate practical, simple analysis and debugging techniques for system boards and power supplies accomplished with inexpensive, readily-available lab hardware.
THEME: "EMC/ESD Workshop: Design Troubleshooting in the Time and Frequency Domains"
Doug Smith will present a day of informative discussions including demonstrations on live equipment. Doug developed these techniques over years of working on designs, both his own and designs of other companies. These techniques can cut debug time from days or weeks to hours.
AGENDA:
• Debugging tools - frequency domain
• Switching Supplies, EMI characteristics and solutions (time and frequency domain)
• Antennas and common mode current for the design engineer
• Coupling between cables in a system
• Electrical resonance in physical structures can cause system problems
• A new lab bench test to detect accumulating damage in the field that can lead to failure - time domain
• An extreme test for mission critical equipment (one thing that did not stay in Vegas) - time domain
• Unusual forms of ESD and their effects (meeting the standards does not result in robust designs)
• Time domain techniques for finding design issues
• Effects of "floating" metal in a system (time domain)
• Selecting inductors for time domain performance
• Intense, multiple ESD and EFT events generated in power supplies in response to an external stimulus
• Pulse injection for system debug in the time domain
• CW signal injection for system debug in the frequency domain
• Locating impulsive events in 3D space - time domain

About the Speaker
Doug Smith has been in electrical engineering from age 12. He attended Vanderbilt University and CalTech. He was a Distinguished Member of Technical Staff at AT&T Bell Labs. From February 1996 to April 2000 he was the Manager of EMC Development and Test at Auspex Systems in Santa Clara, CA. Mr. Smith currently is an independent consultant specializing in high frequency measurements, circuit/system design and verification, switching power supply noise and specifications, EMC, and immunity to transient noise. He is a Senior Member of the IEEE and a former member of the IEEE EMC Society Board of Directors.
Mr. Smith holds the title of University of Oxford Tutor in the Department of Continuing Education at Oxford University in the UK. He has lectured at Oxford University, the University of California Santa Barbara, the University of California Berkeley, Vanderbilt University, AT&T Bell Labs, and internationally at many public and private seminars on high frequency measurements, circuit design, ESD, and EMC. He is author of the book High Frequency Measurements and Noise in Electronic Circuits. His very popular website, http://emcesd.com, draws many thousands of visitors each month to see over 250 technical articles as well as other features.
Our Sponsors: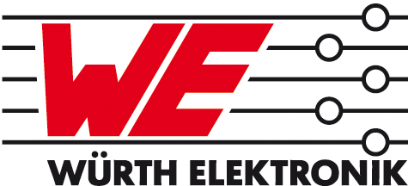 http://www.we-online.com/

http://www.tek.com/industry/consumer-electronics-and-appliances-0
REGISTRATION DETAILS:
Early Registration Fees: PELS Members: $80; IEEE members: $100, Non-members: $125, at the door $150 (subject to availability)
Students: Free (LIMIT 10), TI'ers: Free (LIMIT 10)
NOTE: TOTAL REGISTRATION IS LIMITED AND PRICE MAY INCREASE FOR THOSE THAT SHOW UP DAY OF (ASSUMING THERE IS SPACE), REGISTER ASAP!
If you have previously paid fees to attend previous events and want to apply the credit towards this, then please send your request directly to bz@powerrox.com.


Date and Time
Location
Texas Instruments
Building E Conference Center
2900 Semiconductor Drive
Santa Clara, CA 95051