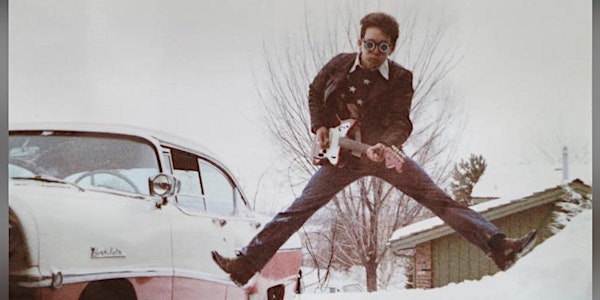 SFAA Spotlight | Kirk LeClaire (BFA 1978, MFA 1983)
Our March SFAA Spotlight will feature artist / filmmaker Kirk LeClaire who will be talking about his two recent films and his time at SFAI.
Date and time
Monday, March 6 · 10 - 11am PST
About this event
Kirk LeClair, a multi-disciplinary artist, will talk about his life in Montana & San Francisco and about his two new films So Good I can't Take it and Every Hundred Miles (Across America with Robert Frank) plus his newly minted two albums recently released in 2022 Many Moons and Without Warning: Early Montana Punk, Postpunk, New Wave + Hardcore 1979 -1991.
For a limited time you can preview Kirk's latest films. The links and password will be included with the registration confirmation.
ABOUT
Kirk LeClaire is a practicing artist active in the local community, since receiving his master's degree from SFAI in the early 80's, he had his first one man show in NYC the following year and in the decades following exhibited his work in many alternative spaces, civic venues and established art galleries. He garnered reviews of his work in many of the Bay Area's major newspapers. Kirk has had a one man show of his work at the Oakland Museums Gallery 555 at Civic Center in 2008, and at One Post Street with the Brian Gross Gallery in San Francisco that same year. Numerous group shows in recent years include the SFMOMA Artists Gallery, The Walnut Creek Regional Center for the Arts, the Cinema Place Gallery in Hayward and most recently in "Paint and Other Means of Personal Expression" at the Forthrite Gallery in Oakland in 2014.
In addition, Kirk is a practicing filmmaker and participated in the Big sky Documentary Film Festival, 2019, Mint Film festival 2019 and 2022 and most recently the Oregon Documentary Film Festival in 2022. He continues making films to this day.
Kirk has taught in the Art Department of California State University East Bay for the past 25 years.
Learn more about Kirk LeClaire here
photo credit image below: Annie Reiniger-Holleb