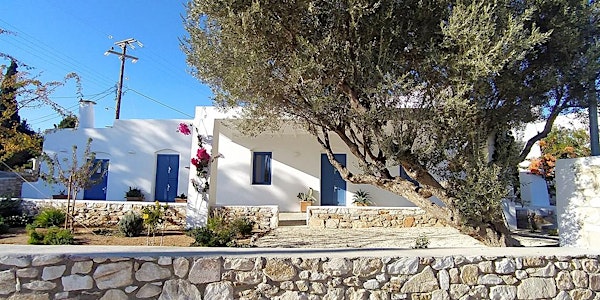 SFAA Spotlight | Dimitra Skandali (MFA 2013)
For our first SFAA Spotlight talk we are featuring artist and residency founder Dimitra Skandali (MFA 2013).
About this event
About Dimitra Skandali:
I grew up on Paros, a Cycladic island in the Aegean Sea. My journey to build a community across the oceans, is central to my work. I carry my island with me wherever I go and it shapes the way I see the world.
My works are driven by my passion with materials. They are often natural, referencing the way I understand our relationship with nature, with each other, and in the social environments we live, an eternal and indestructible interconnectivity. My structures resemble a concealed network of neurons communicating with each other via synapses, in a much similar way as in a human body. They reverberate an everlasting life-cycle that turn everyone and everything into matter, which then lead them towards the regeneration and rebirth of new life forms, vocalizing the momentary fragility and perishability of our presence.
learn more about Dimitra Skandali here
Cycladic Arts is an artist run space which aims to facilitate artistic creation in a newly renovated traditional Cycladic space in Alyki, a picturesque fishermen's village in the southwest of Paros, an island in the Aegean Sea, Greece. Cycladic Arts mission is to support the dialogue and exchange of experiences, knowledge and skills between people from diverse geographic and ethnic backgrounds, ages, and forms of art and culture. Cycladic Arts encourages international projects and collaborations in Greece and abroad.
learn more about the cycladic residency here