Description
Holy Matcha! Due to limited capacity, tickets are officially SOLD OUT for Day 1 and Day 2 of the SF Matcha Fest with no tickets available at the door!
Don't worry, there's still a chance to get in on all of the matcha-action:
1 –– Join the Eventbrite waitlist. If a ticket becomes available, you'll be the first to know!

2 –– Come fashionably late. When a ticketed guest has had their matcha-fill and decides to leave, walk-ups will be permitted to join the fun, based on venue capacity. We can't guarantee a time but recommend aiming for after 2:30pm.

---
Matcha, oh we love you
And we want ya, and we need ya
And we're down for you always
Grab your matcha bes-teas and experience the vibrant green, mood-enhancing, antioxidant powerhouse that's fueling Insta feeds. Peruse a vibrant, green array of matcha confections like matcha-infused lattes, matcha-glazed doughnuts, fluffy matcha waffles, matcha-filled cream puffs, matcha custard cakes, and so matcha more from 15+ of the Bay's best matcha vendors!
THE SF MATCHA FEST DETAILS
Saturday, May 11th | 11am-4pm
Sunday, May 12th | 11am-4pm
SoMa StrEat Food Park
428 11th Street San Francisco, CA 94103
10+ Matcha vendors
Live performances in partnership with Kollaboration SF Bay Area
All-ages, rain or shine, dogs welcome

Kollaboration SF Bay Area Performers

Yuna Yuna | @yuna_yuna_
$picy | @SpicySound
KOJO | @idkojo
LaNess | @La_Ness1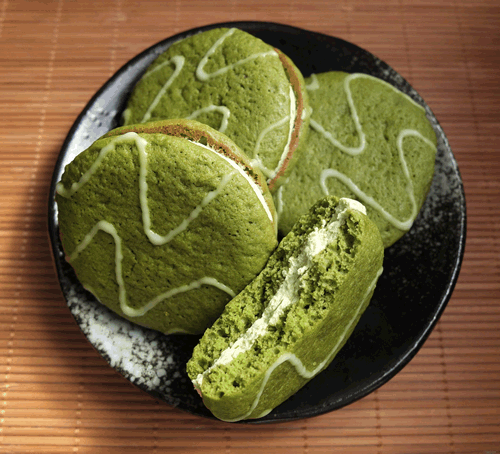 #SFMATCHAFEST